April 2020
Dear Colleagues,
For this special issue focused on COVID-19, I send my profound gratitude to the UCSF research community for your inspiring teamwork, collaboration, and support. These are stressful and challenging times and I am humbled by your remarkable cooperation to quickly shut down non-essential research activities that cannot be conducted remotely. This action was necessary to protect the health and safety of our people and the greater public, but it was also a heartbreaking decision with the potential of having an impact on many years of committed work.
In response, we are rising to the challenge by continuing to do what we do best – working together creatively and flexibly, with a stronger sense of urgency – through our operations and pursuit of knowledge related to COVID-19. I am grateful for the extraordinary efforts of the Office of Research leadership team and staff. Along with our colleagues across the UC system, we are working hard to develop policies and guidance that will preserve the integrity of our research efforts to the greatest extent possible, while also protecting the health of our staff, research participants, and broader community.
To share news, answer questions, and spotlight our researchers' high-impact COVID-19 investigations, we have begun a series of virtual town halls, which I encourage you to participate in and review. All recordings are available online along with responses to submitted questions.
Our next Town Hall will be on April 22, from 4-5 p.m., with talks from Charles Chiu, MD, PhD, and Gregory Marcus, MD, and a panel discussion (more details to come). Future events will be announced via email and on our Office of Research website, where you can also find all relevant policies related to research operations during the pandemic and answers to frequently answered questions.
During this public health emergency, the Office of Sponsored Research (OSR) and Office of Clinical Trial Activation (OCTA) are operating remotely and continuing to support the UCSF research community. They are actively tracking COVID-19 related sponsor guidance and funding opportunities, and prioritizing COVID-19 research and clinical trials. Visit the OSR website to learn more about sponsor-specific guidance, COVID-19 specific funding opportunities, and how OSR can assist in contacting sponsors. In particular, review links to federal supplemental funding sources for COVID-19 research and for researchers impacted by COVID-19. 
Our latest Research During the COVID-19 Outbreak Town Hall on April 8, co-sponsored with the Academic Senate, was a forum to address the current situation for UCSF researchers, with my opening remarks and moderation by Lea Grinberg, MD, PhD, chair of the Academic Senate Committee on Research, Harold Collard, MD, associate vice chancellor of Clinical Research, and Vanessa Jacoby, MD, MAS, School of Medicine, director of Participant Recruitment, CTSI.
Speakers provided the following updates:
Lukejohn Day, MD, chief medical officer at Zuckerberg San Francisco General Hospital and Trauma Center (ZSFG) – Importance of interim research policies to public health
Daniel Lowenstein, MD, executive vice chancellor and provost – Supporting and sustaining UCSF research for the long term, impact of the hiring freeze as well as need for prudent fiscal considerations, and UCSF advocacy
David Morgan, PhD, vice dean for Research, School of Medicine – Biomedical research update, including developing best practices based on physical distancing and supporting our trainees, graduate students, and postdocs in this vulnerable time
Payam Nahid, MD, MPH, associate director of Clinical Trials Operations – Clinical research update, including eConsent, CTSI consultation, CTSI resources for converting to remote mechanisms, RDO rapid response open call
Shelley Patton, director, Labor & Employment Relations – Guidance on adjusting work assignments for staff
Katy Rau, director of Shared Services, Human Resources – Staff redeployment
Winona Ward, assistant vice chancellor for Research – Updates on NIH and other sponsored research
Our earlier Research Operations During the COVID-19 Outbreak Town Hall on March 25, also co-sponsored with the Academic Senate, provided updates on local governmental and institutional directives on clinical and biomedical research, regulatory requirements due to delays in research visits, and strategies for managing the financial/funding implications.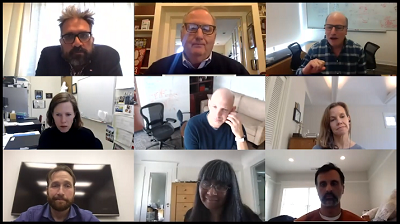 Our March 26 COVID-19 Campus-wide Research at UCSF: Making an Impact Town Hall (Zoom capture above) was co-sponsored with the Department of Medicine and moderated by David Erle, MD. It featured several flash talks and a panel discussion highlighting the significant COVID-19 research efforts occurring across campus. Presenters were Nevan Krogan, PhD; Chaz Langelier, MD, PhD; Colin Zamecnik, PhD; Carolyn Calfee, MD, MAS; Max Krummel, PhD; Annie Luetkemeyer, MD; and George Rutherford, MD, with comments from Anita Sil, MD, PhD, and Adithya Cattamanchi, MD. Their promising work covers a broad spectrum and includes vaccines, innovative tools, diagnostics, therapeutic development, therapeutic trials, clinical studies (excluding trials), virology, immunopathogenesis, and epidemiology/population health. I am deeply impressed by our researchers' remarkable degree of collaboration, dedication, and innovation to solve the urgent COVID-19 issues we face.
All of our research units are working exceptionally hard under unique circumstances to support our research community. I would like to give a special shout-out to our dedicated colleagues in Laboratory Animal Resource Center (LARC), Facilities Services, and Environment, Health and Safety (EH&S). These units are maintaining strong staffing levels to take care of our lab research spaces and animals and respond to the needs of our basic science community. We are grateful for your on-site presence and commitment to our work.
I assure you that I, along with my leadership team, am planning for our immediate operations as well as our future to ensure that the integrity of our work is preserved and that our people can continue to make progress and thrive. We are here for you, and we appreciate your patience and understanding as we manage a high volume of queries under evolving circumstances.
Please note the following information:
I appreciate everyone's partnership in this monumental effort, and give my sincere wishes for your health and well-being in this time.
Regards,
Lindsey
---
Our Frontline People: LARC, EH&S, and Facilities Services
Maintaining liquid helium supplies. Feeding the zebrafish. Keeping the lights on. In an unprecedented time, LARC, EH&S, and Facilities Services staff members continue to remain on campus performing essential duties during the shelter-in-place order, as labs adjust to working with limited personnel under physical distancing.
School of Medicine Vice Dean of Research David Morgan says, "LARC and EH&S are the lifeblood of our research infrastructure. They are stepping up to preserve our critical resources. We have a huge number of unique and critical animal strains, and we must keep these precious strains going."
LARC Director James Wilkerson has been actively providing updates on the excellent animal care provided by frontline staff, who continue to be on site every day. His message to researchers: "Your animals are doing well." LARC is not experiencing any disruptions in routine services and they are working closely with researchers to coordinate access times. They now require that anyone entering a LARC animal facility must wear a surgical mask.
The Office of EH&S has played a vital role in helping UCSF and its research community address the COVID-19 pandemic and serve those most impacted by this crisis. These actions include serving on the UCSF Emergency Operations Center (EOC); expediting Institutional Biosafety Committee review of all COVID-19 research proposals; drafting UCSF policies and guidance; coordinating and collecting donations of lab equipment and supplies to support clinical COVID-19 testing labs; developing procedures for decontamination of spaces after an occupant tests positive for COVID-19; and facilitating lab supply deliveries. For assistance, please do not hesitate to contact the EOC.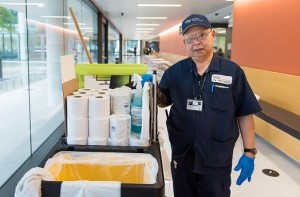 Facilities Services has responded quickly to support research operations during the evolving COVID-19 situation. Their Lab Services group remains actively engaged on campus monitoring building systems that support research labs, and their security team continues to maintain access control systems to keep research labs secure. With a large part of the UCSF workforce telecommuting, custodians have shifted their focus to cleaning and disinfecting all high-touch areas, including elevators, doors knobs, walls, and handrails.
The UCSF research community is grateful to these frontline workers for their hard work and creative solutions to safeguard our labs and resources in a challenging time. We support you and thank you for all that you do!
---
Keep Up With the Latest Coronavirus Research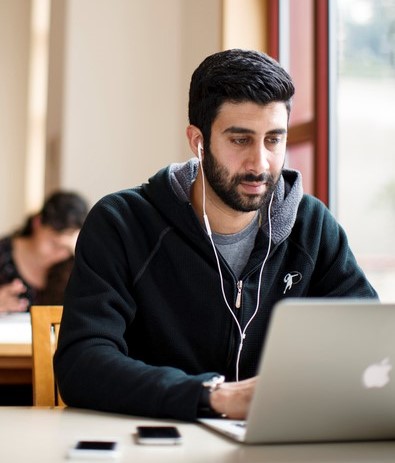 Numerous information resources have emerged to help searchers find up-to-date research results about the COVID-19 pandemic. The Library has selected the best resources for searching the research literature, finding related open data sets, and providing patient information. We also highlight publishers and platforms with hubs of freely available journal, book, and video content related to the novel coronavirus, as well as general content. Of note is UC access to the Journal of Visualized Experiments (JoVE) Science Education Video Library through June 15, and expanded access to the JoVE Video Journal through June 30.
---
Archiving COVID-19 Websites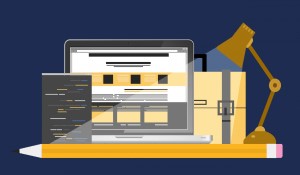 UCSF Archives & Special Collections is documenting the rapidly evolving UCSF clinical and research response to the COVID-19 pandemic by capturing and preserving websites which depict this important historical moment. If your lab, department, or unit maintains a website which covers your work with COVID-19, we want to know about it! Make suggestions using our web-archive request form or by emailing UCSF Digital Archivist Charles Macquarie. 
---
Updates from the Cross-campus Infectious Disease COVID-19 Task Force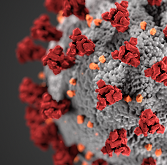 The Cross-campus Infectious Disease COVID-19 Task Force gathers the leadership of ID specialists across UCSF, ZSFG, and the VA to provide education, communication, and research updates that are complementary and integrated with hospital, San Francisco DPH, state, national, and global efforts and guidelines. The task force is being co-chaired by Diane Havlir, MD, and Brian Schwartz, MD, and has representation across campus. They are providing twice weekly digests with updates on epidemiology, testing, educational resources, ID research and FAQs. Sign up here.
---
Useful Links