New Deadline: Apply for a Chan Zuckerberg Biohub Investigator Award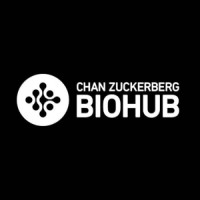 To encourage all interested and eligible faculty during this unprecedented time, the Chan Zuckerberg Biohub has extended its Investigator Award deadline to May 14. For applicants who have already submitted, you may reopen your application by email request. Biohub is offering to meet with groups of faculty members at department meetings or with faculty interest groups to address questions and concerns regarding the program.
---
UCSF Award Verification Tool is Now Live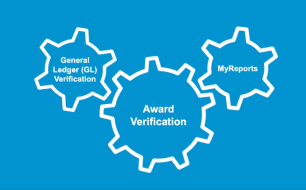 On April 12, UCSF implemented the new award verification procedure that replaces effort reporting. Principal investigators (PIs) are now required to complete verification at least quarterly for all sponsored awards where they are designated as the award owner. PIs, program managers, and research services analysts should now begin using the Award Verification Tool. The deadline to verify awards currently identified as due this month is May 11 at 10 p.m. Read more about additional resources to help you get started.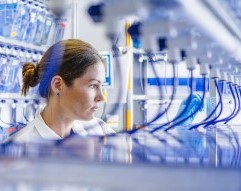 ---
Lab Services Initiative: Free Temperature Monitoring for -80 Freezers
As a branch of Facilities Services, the Lab Services Initiative provides free temperature sensors for all unmonitored -80 freezers across campus, including the hardware, software, and network connectivity, which have all been approved for use by UCSF IT Services. The program is also focused on seismic bracing and back-up or E-power availability to support researchers. Learn more and contact the team.
---
Update from the Library on Open Science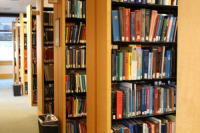 In addition to Elsevier, there are two other new publisher deals that enhance open science options for UCSF authors. UC corresponding authors can now make research they publish in The Company of Biologists' (COB) journals freely available by taking advantage of a transformative open access agreement with the publisher. Also, authors publishing in the field of neuroscience can participate in the Nature-UC Open Science pilot to have their work evaluated by both Nature and Nature Neuroscience through one submission. Accepted manuscripts will receive support for open access publishing and data, code, and protocol sharing. Contact the library with any questions. 
---
Profiles Hotlist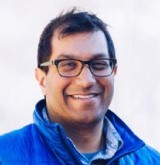 Hemal Kanzaria, MD
Associate Professor of Emergency Medicine
"Assessment of a Hotel-Based COVID-19 Isolation and Quarantine Strategy for Persons Experiencing Homelessness," JAMA Network Open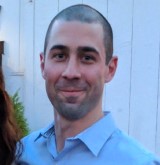 Matthew Kutys, PhD
Assistant Professor of Cell and Tissue Biology
"Uncovering mutation-specific morphogenic phenotypes and paracrine-mediated vessel dysfunction in a biomimetic vascularized mammary duct platform," Nature Communications
---
Events
UCSF Earth Month Challenge
Celebrate Earth Day with two months of LivingGreen tips and events. You'll save money while protecting our health and climate. Participate to win a $20 gift card or a hydroponic garden!
Earth Day Town Hall
April 28, noon-1 p.m.
UCSF's first-ever town hall on our commitment to environmental sustainability will feature Chancellor Sam Hawgood providing opening remarks followed by staff, faculty, and student speakers. Topics include initiatives to reduce carbon emissions, climate health equity, environmental health, the greening of our campus, and environmental silver linings of UCSF's response to COVID-19.
---
Funding Updates
The Office of Sponsored Research reports the following summary of COVID-19 related proposals and awards as of April 19:
Total proposals: 652
Total requested: $879,691,591
Total awards: 237
Total awarded: $172,514,585
Scholarship Program for EHR Data Extraction Services
Introducing a new scholarship that can be used to support extracting electronic health record data for clinical and health services research. This new program will replace the 8 free hours currently provided by Academic Research Systems. CTSI consultations remain free for the first hour.
IMPACT K12
Submit applications by May 1
The IMplementation Science for Pulmonary And Cardiac Research Training (IMPACT) K12 trains junior faculty in the science of improving delivery of interventions proven to improve heart and lung health. Scholars are appointed for 12-15 months, receive $100k salary as well as $30k for research and career development.
Michelson Prizes: Next Generation Grants
Submission window: April 1-June 18
Investigators 35 years of age or younger who are using disruptive concepts and inventive processes to significantly advance human immunology and vaccine and immunotherapy discovery research for global diseases are invited to apply for these $150k grants.
NIH Announcements Regarding Eligibility Due to COVID-19:
Notice of Extensions for Career Development Award Recipients Whose Career Trajectories Have Been Significantly Impacted by COVID-19 NHLBI's plan to provide opportunity to apply to request no-cost or funded extensions for select K recipients (K01, K08, K23, K25).
---
Infrastructure and Operations
Attention: Some NIH Institutes and Centers (ICs) are allowing flexibility to the 75% effort requirement on mentored clinical scientist research career development (K08) and/or mentored patient-oriented research career development (K23) awards
As each NIH IC may implement this flexibility differently, please check the notices listed below for IC-specific exceptions and instructions to apply or submit a request:
Reminder | Required Use of FORMS-F Application Forms for Application Submission
NIH reminds applicants that all applications must be submitted using FORMS-F and that any remaining FORMS-E application forms packages will be closed as of April 19.
Reminder | NIH Policies Related to Closeout
Are you up to speed with the details behind properly closing out an NIH award? NIH reminds award recipients of details that are frequently overlooked during the closeout process. Become aware and ensure that your NIH awards are properly closed out.
Notice | NIH/AHRQ/NIOSH Exceptions to Post-Submission Material Policy During the COVID-19 Pandemic
NIH continues to extend special exception to accept preliminary data as post-submission materials.
Notice | Changes to the NIH Biographical Sketch and Other Support Format Pages
Learn about and become familiar with the changes to the NIH Biographical Sketch and Other Support forms and revised instructions.
Notice | National Human Genome Research Institute's Expectation for Sharing Quality Metadata and Phenotypic Data
Effective June 5, the National Human Genome Research Institute's (NHGRI) will implement the NIH Data Sharing Policies. Read all about it!
Notice | Change to NINDS Administrative Reduction Policy for Modular R01 Awards
NINDS announces that it will no longer apply administrative reductions to modular investigator-initiated R01 grants. Read about NINDS's Funding Strategy and guidance for budget development.
---
Trainings and Tools
Register Now | CRC Training Opportunities
The next clinical research coordinator Bootcamp (Orientation, Informed Consent, and IRB & Safety Reporting) will be May 13 and 14; CRC 103: Pre and Post Award Tasks will be May 18; and CRC 104: Effective Communication will be May 19. All are welcome and new CRCs are strongly encouraged to attend.
Apply Now | Catalyst Awards Summer Internship Program
Be part of an innovative project team to learn about early translational research and the process of translating academic discoveries into products for patient benefit. The focus for Catalyst Summer Interns is to create Target Product Profiles with the 2021 Catalyst Awardees. Application deadline May 28.
Coming Soon | Learn About COVID-19 Data for Research
This session will review data sources available for COVID-19 research, including UCSF COVID-19 Data, UC-wide CORDS data, de-identified data for research, and CA Dept of Health, national, and international data. Sources, storage structures, access, and use cases will be described.
---
Useful Links