August 2019
Dear Colleagues,
I am pleased to announce that Payam Nahid, MD, MPH, has been appointed as associate director of Clinical Trials Operations. In this role, Payam's focus will be on optimizing clinical trials operations for UCSF investigators across all four schools and multiple UCSF campus sites.
Read on for our interview with Jeffrey Lotz, PhD, along with other news and tools of interest to our research community.
Regards,
Lindsey
---
Applications Now Accepted: CoLabs Director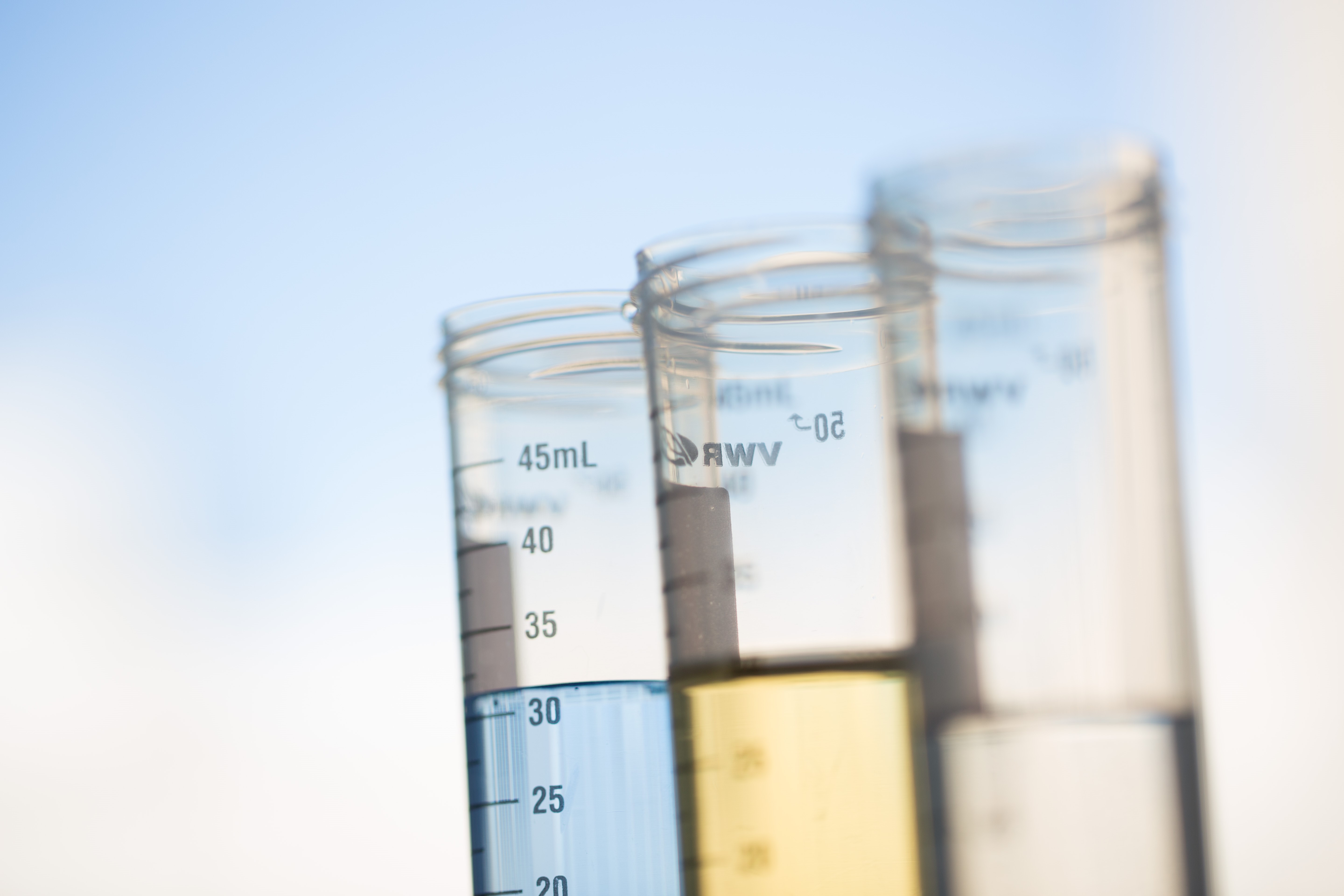 Reporting to the vice chancellor of Research, the CoLabs Director will work closely with a CoLabs Steering Committee, which has broad representation from the UCSF research community, and will oversee the development of the CoLabs as a major new resource for UCSF researchers. Learn more and apply on APRecruit.
---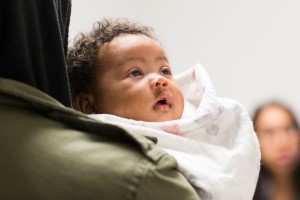 Tapping into a Diverse Population
The space and staff of a clinical research study can affect participant retention and the success of the study. Michael D. Cabana, MD, MPH, has used CTSI's Clinical Research Services facilities at Benioff Children's Hospitals in San Francisco and Oakland and elsewhere to recruit a diverse cohort for his Trial of Infant Probiotic Supplementation study and 11 studies with Homer Boushey, MD, that put UCSF on the map as one of nine national AsthmaNet sites.
---
Researcher of the Month: Jeffrey Lotz, PhD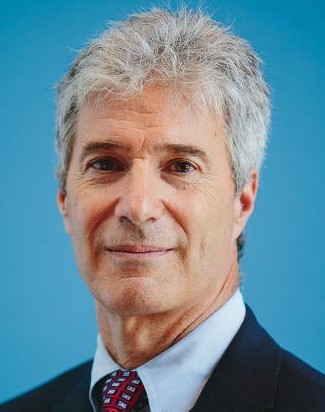 A 28-year UCSF veteran, Jeffrey Lotz, PhD, is conducting research into back pain, with an emphasis on spinal degeneration. He works across many departments and centers at UCSF as well as in collaboration with UC San Diego and NASA, and he recently applied for major NIH funding to understand back pain and treatment in response to the U.S. opioid epidemic, as back pain is the main non-cancer reason for opioid prescription. Read his interview.
---
Profiles Hotlist
Yoshimi Fukuoka, RN, PhD, FAAN
Professor, Physiological Nursing
"Short- and Long-term Effects of a Mobile Phone App in Conjunction With Brief In-Person Counseling on Physical Activity Among Physically Inactive Women," JAMA Network Open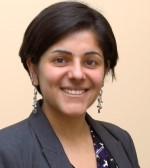 Rita Hamad, MD, PhD
Assistant Professor, Family Community Medicine
"Association of Revised WIC Food Package With Perinatal and Birth Outcomes," JAMA Pediatrics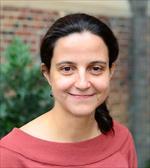 Isabel Rodriguez-Barraquer, MD, PhD
Assistant Professor, Medicine
"Impact of Preexisting Dengue Immunity on Zika Virus Emergence in a Dengue Endemic Region," Science
---
Funding Opportunities
Institutional Matching Instrumentation Awards Available
These awards will be made to UCSF Campus Cores and provide matching funds for any source of extramural or internal funding. Up to five grants will be awarded, to a maximum of $200k each, and the funds can be used towards the cost of equipment or for essential personnel or maintenance costs during the equipment validation period. Application period now open.
RAP Fall 2019 Cycle
We are gearing up for the next cycle: Key dates: call for applications starts August 19 and submission deadline is September 23 by 2 p.m. (PDT).
And . . . Attention All RAP Applicants!
Is your project led (PI1 or PI2) by an under-represented minority (URM) investigator? Are you including URM populations or biospecimens in your study? You may be eligible for the new Research Development Office RAP Diversity Supplement. Additional funds for up to five applications per cycle that score well and are RAP-funded. 
Marcus Program in Precision Medicine Innovation: Call for Proposals  
The Marcus Program in Precision Medicine Innovation invites high-risk, high-impact team science proposals for 2019 in three award categories: Seeding Bold Ideas, Transformative Integrated Research, and a new initiative – ELSI in Precision Medicine. Submission deadline is September 12.
Catalyst Awards for the Development of Therapeutics, Diagnostics, Devices, and Digital Health
The Catalyst Program is soliciting applications for projects with commercial potential in therapeutics, diagnostics, medical devices, digital health, and biotools that could benefit from both expert industry mentoring and financial support. Application deadline is September 23.
Also . . . Keep on the Lookout for Funding Fridays
Funding opportunities will now be arriving to your inbox on Fridays! In an effort to improve and streamline communication about various internal and external funding opportunities, UCSF departments and offices have agreed to send their respective funding opportunity announcements via email only on Fridays (when they are not constrained by short deadlines).
---
Events
UCSF Faculty Development Day
Sponsored by the Campus Council on Faculty Life, this year's one-day event is designed to provide resources to build community and enhance faculty life at UCSF. Included are plenary sessions, workshops, and informational resources that are relevant to faculty at all career stages. September 17, from 8 a.m.-4 p.m. at the Mission Bay Conference Center.
Sharecase2019Connect
Sharecase is a free, one-day event showcasing the best of information technology at UCSF, and all faculty and staff are invited. It's a great opportunity to learn about all of the technology products and services at UCSF, and to see how your colleagues are using technology in interesting and innovative ways. October 10, from 8 a.m.-4 p.m. at the Mission Bay Conference Center.
2019 Clinical Data Colloquium
View the agenda from the 2018 event and be on the lookout for more information to come about the 2019 Clinical Data Colloquium returning on November 6 and showcasing the various tools and methods for accessing clinical data on campus.
---
Infrastructure and Operations
Changes to NIH Requirements Regarding Proposed Human Fetal Tissue Research 
Become familiar with the changes that will affect NIH applications and proposals due as well as awards issued on or after September 25 that involve use of human fetal tissue obtained from elective abortions.
Library Summer Hours
Library summer hours are still in effect through September 8. Fall hours return on September 9.
Changes in Affiliate Access for iRIS
The IRB is no longer coordinating Affiliate Access to iRIS for research personnel at UCSF-affiliated organizations (e.g., VAMC, NCIRE, ZSFG, etc.). Instructions for getting/renewing Affiliate Access are on the IRB website.
Research Advisory Board (RAB): Agenda Topics Wanted!
The RAB works with the EVCP on improving operations that affect research, invites campus experts for discussion, and recommends actions. Suggest issues for the RAB's review today!
iLab Implementation Is Underway
The Research Resource Program has begun the transition from MyCORES to iLab to track equipment usage, create reservations, etc. for users of Core facilities.
---
Training and Tools
CRC Training: Registration Open for October Courses
Sign up now for the fall CRC trainings: Bootcamp (Orientation, Informed Consent, and IRB & Safety Reporting; strongly advised for all new CRCs), Effective Communication, and Data Management (both relevant to new and existing CRCs).
Recruit Study Participants through MyChart
CTSI's Participant Recruitment Program has launched a new service to allow researchers to identify and contact potentially eligible UCSF patients via MyChart, the EHR patient portal. Learn more and submit a request. 
---
Useful Links