August 2020
Dear Colleagues,
UCSF has been part of my life for over three decades, beginning with my years as a medical student, and my time here has been truly extraordinary and fulfilling. As EVCP Dan Lowenstein and Dean Talmadge E. King announced earlier this month, I will be joining the National Institutes of Health leadership team in early 2021 as the next director of the National Institute of Arthritis and Musculoskeletal and Skin Diseases (NIAMS). This is a profound opportunity to support research and training for these diseases on a national level, and I am thankful to you, my UCSF colleagues, for your partnership and contributions to the research mission that make UCSF a beacon of excellence and care.
We are continuing to move forward with our research work, informed by and in collaboration with leadership, experts, and campus and community stakeholders. Foremost in our minds is safeguarding the health and well-being of our UCSF community as well as our patients, visitors, and the public.
Our July 29 Research Resilience Town Hall (watch recording) shared the framework for decision-making for on-site research conducted during the COVID-19 pandemic, with the update that, for the moment, we will be keeping our on-site research density at 25% due to current indicators and metrics. We will be reviewing these metrics on a weekly basis to guide decisions about on-site research density moving forward. We are seeing quite low rates of infection among UCSF employees and nearly universal levels of compliance with health screenings, physical distancing, and masking. I thank you for your vigilance.
The pandemic is creating significant challenges for our working parents and caregivers in the research community, and I invite those affected to participate in a brief survey by August 25 to inform the work of the UCSF Child and Dependent Care Task Force, as they develop and refine solutions.
As we plan ahead for UCSF's future, I encourage you to save the date for two upcoming town halls. We are entering a crucial phase to plan the revitalization of our Parnassus campus, as UCSF will seek Regents' approval in early 2021. At the UCSF Parnassus Heights Revitalization Town Hall on August 20 at noon, Senior Associate Vice Chancellor of Real Estate Brian Newman, along with Chancellor Sam Hawgood, EVCP Dan Lowenstein, and UCSF Health President and CEO Mark Laret, will provide an update on the proposed first decade of the Comprehensive Parnassus Heights Plan, including construction of a new Research and Academic Building. You will also learn how the UCSF community can become involved to achieve this vision.
Additionally, please save the date for August 21 at noon for an Anti-Racism Town Hall, a critical part of our conversation and work to dismantle systemic racism and combat anti-Blackness across the UCSF enterprise. This an important opportunity for exchange, listening, and learning, as each of us can make an impact within our roles as researchers, mentors, educators, managers, and colleagues.
Thank you for reading. I send my best wishes for your health.
Regards,
Lindsey
---
Prevent Plagiarism and Check Your Work with Turnitin
We are pleased to announce a new Collaborative Learning Environment (CLE) site with Turnitin, a plagiarism prevention service that compares your submissions to a database of internet information, journal articles, and publications. The site generates a report on research similarity, accurate citation, and grammatical errors for researchers to check papers prior to journal submission. Read this article to learn more.
---
COVID-19 Profiles Hotlist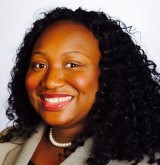 Ifeyinwa Asiodu, RN, PhD
Assistant Professor, Family Health Care Nursing
"Reflecting on Equity in Perinatal Care During a Pandemic," Health Equity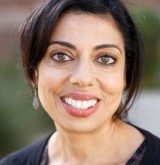 Monica Gandhi, MD, MPH
Professor, Medicine
"Masks Do More Than Protect Others During COVID-19: Reducing the Inoculum of SARS-CoV-2 to Protect the Wearer," Journal of General Internal Medicine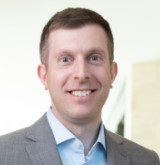 John Newman, MD, PhD
Assistant Professor, Medicine
"Investigating Ketone Bodies as Immunometabolic Countermeasures against Respiratory Viral Infections," Med
---
Events
2020 Research Data Series – Starting in August
The annual UCSF Research Data Colloquium won't take place this fall. Instead, there will be a "Research Data Series" to disseminate important information about UCSF's rich offerings for research data resources. The live Zoom sessions will be recorded and available for later online viewing. First session August 19.
UCSF Parnassus Heights Revitalization Town Hall
The revitalization of UCSF Parnassus Heights is entering a crucial phase. Join Chancellor Sam Hawgood, UCSF Health President and CEO Mark Laret, and Executive Vice Chancellor and Provost Dan Lowenstein August 20, noon-1 p.m. for a special town hall and update on the Comprehensive Parnassus Heights Plan. 
SFBayCRN 6th Annual Stakeholder Meeting
Join us on September 30, 8:30 a.m. - 4 p.m. for SFBayCRN's Virtual Meeting: "Practice-Based Research in a Changing World: Building Capacity to Address the Urgent Needs of Diverse Communities." Speakers from UCSF and local health systems will discuss how COVID-19 and the recognition of structural racism are shaping current and future health care priorities and research. Register here.
Special Strategic Projects Program
This RDO program involves cross-institutional research collaborations, donor proposal development, support for campus-wide initiatives, and outreach activities with other research development and research administration partners within UCSF, UC, and across the nation. The current project list includes:
---
Funding Updates
RAP Intramural Funding Cycle
The Resource Allocation Program (RAP), which manages the dissemination, submission, review and award of various intramural funding opportunities, announces the Fall 2020 Funding Cycle: Call opens August 24. Submission deadline is September 21.
The Office of Sponsored Research reports the following summary of COVID-19 related proposals and awards as of August 16:
Total proposals: 383
Total requested: $482,077,848
Total awards: 109
Total awarded: $110,440,609
---
Infrastructure and Operations
Updated AVMA Guidelines for Euthanasia of Animals
Are you planning to submit a proposal for an animal study on or after October 1? Ensure that your application aligns with the AVMA Guidelines for the Euthanasia of Animals: 2020 Edition.
New Online Training Module for the Vertebrate Animals Section (VAS) of NIH Applications
Are you up to date with the 2016 simplified criteria for the VAS of your NIH application? The Office of Laboratory Animal Welfare has released an online training module to help researchers and reviewers recognize what components are and are not required.
Upcoming Changes to the NIH Notice of Award
Announcing that upcoming changes to the format of the National Institutes of Health Notice of Award will be effective October 1.
Resources to Support Remote Study Recruitment + Additional Support of COVID-19 Research
CTSI's Participant Recruitment Program can support your virtual study recruitment efforts through MyChart recruitment (automated search of the electronic health record to identify potentially-eligible UCSF patients), social media recruitment, free study website templates, tips on creating online screening forms and more! COVID-19 studies may receive content development and website template set-up support.
New Article Added to NSF Terms and Conditions of Award
Become familiar with the new article added to NSF award terms and conditions, which requires post-award disclosure of current support and in-kind contribution information that was not included during the proposal process.
---
Training and Tools
Attention CRCs - Registration Now Open!
Join us via Zoom for CRC Bootcamp Training (Orientation, Informed Consent, and IRB & Safety Reporting) offered September 2 and 3, 9-11:30 a.m. and CRC 202: Protocol Training, MOPs & SOPs offered September 10, 9-11:30 a.m.
T32 Trainee Tracking Program
NIH training grant application and progress report (RPPR) rules have changed substantially over the last year. Please contact Halima Mohammed Todd as soon as possible if you are planning to submit a grant or RPPR. For other helpful resources check RDO Guides.
Have an IRB Question? Ask Andy!
Meet "Andy," a new alternate method for submitting your Analyst of the Day questions. Andy eliminates unnecessary back-and-forth by asking for the specific information the IRB needs to answer your questions. You are still welcome to call or email the IRB, but we encourage you to try "Asking Andy."
---
Useful Links
---
About Research Resource
Please contact 

[email protected]

 to submit content of interest to our research community.