Office of Research COVID-19 Policy Updates
Visit the Office of Research (OR) website for the latest information, including:
For assistance regarding OR COVID-19 policy, email [email protected].
---
UC and NAS Announce Two-Year Open Access Agreement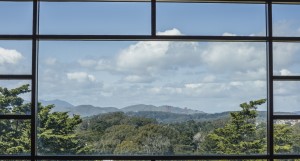 The National Academy of Sciences (NAS) and the University of California have a transformative new two-year agreement that makes it easier and more affordable for corresponding authors at UC campuses to publish open access articles in the Proceedings of the National Academy of Sciences (PNAS). UC authors can now publish with immediate open access in PNAS for the reduced rate of $3,000, with no separate article page charges, as a result of a subsidy from the UC Libraries. Find additional details about the agreement and contact the Library with questions. 
---
UCSF to House COVID Tracking Project National Database
The COVID Tracking Project, a crowdsourced digital archive cataloguing national statistics related to the pandemic, will become part of UCSF's permanent library collection. Donated by The Atlantic, the archive is accessible to researchers and the public. Associate University Librarian for Collections Polina Ilieva calls the project "an inspiring example of a citizen crowdsourcing initiative that enabled democratization and transparency of science communications for the benefit of society." Read more
---
New Guidance for Lab Notebooks
The UCSF Task Force on Electronic Lab Notebooks (co-chaired by Diana Laird, PhD and Stephen Floor, PhD) has issued new guidance for maintaining paper and electronic lab notebooks. It includes recommended practices for notebook organization and documentation, considerations for maintaining digital and physical notes, and a summary of UCSF policies for lab notebook ownership and retention. Read more
---

Raising COVID Vaccine Funds for Lower-Income Countries
Founded by a volunteer group of women friends, including UCSF's Sarah MacFarlane, MS, PhD, Get1Give1Worldwide is a fundraising campaign for Covid-19 Vaccines Advance Market Commitment (COVAX AMC) to provide COVID-19 vaccines to lower-income countries. Learn how you can help protect others with a donation ($7 will pay for a single vaccine dose), advocacy, and other actions.
---
Profiles Hotlist

Catherine Oldenburg, ScD, MPH
Associate Professor, Proctor Foundation
"Effect of Oral Azithromycin vs Placebo on COVID-19 Symptoms in Outpatients With SARS-CoV-2 Infection," JAMA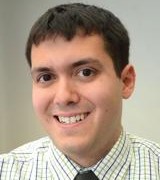 Michael Peluso, MD
Clinical Fellow, Medicine
"SARS-CoV-2 antibody magnitude and detectability are driven by disease severity, timing, and assay," Science Advances
---
Events
Attend | Faculty Development Day 2021
September 14, 9 a.m. – 4 p.m.
A one-day virtual event that provides resources for professional development and enhancement to faculty life at UCSF. More details to follow from the Campus Council on Faculty Life.
Watch | UCSF COVID-19 Response Town Hall Recording on August 6
Since the start of the COVID-19 pandemic, UCSF leaders have streamed virtual town halls to keep the UCSF community informed on the state of the pandemic, our response efforts, and other important updates. The next Town Hall is August 20.
Announcing | CTST Resident Research Training Program Mentors of the Year
The Clinical and Translational Science Training Programs' Resident Research Training Program is pleased to announce Mentor of the Year award winners for 2021. The award is nominated by mentees who participated in an RRTP. Hearty congratulations to winners Lucy Kornblith, MD and Zian Tseng, MD, MAS!
---
Funding Updates
The Office of Sponsored Research reports the following summary of COVID-19 related proposals and awards as of August 15:
Total proposals: 743
Total requested: $979,902,139
Total awards: 290
Total awarded: $218,916,224
Chan-Zuckerberg Physician-Scientist Fellowships
The Chan-Zuckerberg Biohub is recruiting for their next cohort of physician-scientist fellows. Launched in 2019, the program aims to provide young doctors with a new track to pursue scientific training and reduce barriers. Applications due October 1 and the program begins July 1, 2022.
RAP Intramural Funding
The Resource Allocation Program, which manages the dissemination, submission, review, and award of various intramural funding opportunities, announces the Fall 2021 Funding Cycle. Call opens August 30 and submission deadline is September 27.
NIH Funding Opportunities Specific to COVID-19
Visit this website for the latest funding opportunities.
---
NIH Updates
Policy and Guidance

Reminder | Recipient and Applicant Grants Policy Related Inquiries
The NIH Office of Policy for Extramural Research Administration (OPERA) Division of Grants Policy sends a reminder to NIH applicants and recipients on the proper routing of inquiries.
Update | Policy for Family Leave and Unpaid Leave for Extramural Loan Repayment Program Recipients
The NIH Loan Repayment Program (LRP) has updated its policy for family leave and unpaid leave for LRP recipients.
New | FORMS-G Grant Application Forms and Instructions
Read all about it! Introducing the new FORMS-G for applications due on or after January 25.
Notice | Upcoming Change in Federal-wide Unique Entity Identifier Requirements
Learn about the transition from the DUNS number to the Unique Entity Identifier (UEI) and resulting changes that will affect how entities are identified on federal forms and in federal systems.
Update | Timeline for Requiring Two-Factor Authentication to Access eRA Modules
Have you transitioned your eRA Commons account to two-factor authentication using Login.gov? eRA has implemented a triggering event that will prevent access to eRA modules until the account has transitioned to using Login.gov. Avoid delays, transition now!
Deadline | NIH Loan Repayment Program
See if you are eligible to apply to one of the NIH Loan Repayment Programs. Applications will be accepted from September 1 until November 18.
Flexibilities
1.     NIH announcement of the availability of childcare support for Ruth L. Kirschstein NRSA Individual Fellowship Recipients
2.     Some NIH Institutes and Centers (ICs) are allowing flexibility to the 75% effort requirement on mentored clinical scientist research career development (K08) and/or mentored patient-oriented research career development (K23) awards. As implementation may differ by NIH IC, please check the notice listed below for IC-specific exceptions and instructions to apply or submit a request:
3.      NIH will continue the temporary extension of eligibility for the NIH K99/R00 Pathway to Independence applications during the COVID-19 pandemic.
4.      NIDDK will continue the temporary extension of eligibility for the NIH K01 Mentored Research Scientist Development Award during the COVID-19 Pandemic (NOT-DK-20-054)
5.      NIAID Guidance: NOT-AI-21-062 Notice to Extend Eligibility for Submission to PAR-19-371, NIAID Career Transition Award (K22 Independent Clinical Trial Not Allowed) due to COVID-related Disruptions
6.      NIH extends certain flexibilities for prospective basic experimental studies with human participants (BESH).
7.      NIH extends flexibility to provide online instruction in the responsible conduct of research.
8.     NIH lists flexibilities available to IACUCs when conducting semiannual inspections.
---
Operations, Training, and Tools
Attention | Introducing Research Analysis Environment (RAE) Formerly MyResearch
If your contract/data use agreement requires use of a secure, collaborative environment with NIST 800-171 compliance to manage and analyze data for a project, RAE is a helpful product to know. Learn more about this remote desktop environment.
Notice | University Compliance to Federal & State IT Security Requirements
If you are not sure if a vendor or UCSF cloud computing environment or UCSF IT Security meets a sponsor's IT security requirements, request an IT Security Risk Assessment.
Register | Next CRC Bootcamp Dates Announced
Hone your clinical research operations skills at CRC Bootcamp (Orientation, Informed Consent, and IRB & Safety Reporting)! Next sessions will be held September 15 and 16 and November 4 and 5. Courses developed with CRCs in mind, but all UCSF study team members and those in support functions are welcome.
Required Training | COVID-19 Prevention Available in UC Learning Center
Environment, Health, and Safety has released an update to the COVID-19 Prevention training. This latest revision meets requirements of Cal/OSHA 8 CCR 3205 and University of California policy. Take a moment to complete this required training and review the new changes. This course must be completed by all employees.
---
Useful Links