New UC Research Data Policy
The University of California Research Data Policy is effective July 15 and posted online at policy.ucop.edu.
The Regents of the University of California owns research data generated or collected in the course of University research, and exercises this responsibility to support research, collaborations, public dissemination of information, and to meet its responsibilities under sponsored research awards and other research agreements. Ownership of research data by the Regents of the University of California is a long-standing precept originally articulated in Regulation 4 (Academic Personnel Manual 020) which states "Notebooks and other original records of the research are the property of the University."
The intent of this policy is to clarify the ownership of and responsibility for research data generated during the course of University research, encourage active data management and sharing practices, and provide guidance with respect to procedures when a University researcher leaves the University.
---
Seeking Applicants: Executive Director for UCSF Bioethics Program
The UCSF Bioethics program is an interdisciplinary community of clinicians, researchers, and educators addressing ethical questions in health and biomedical research.
The Office of the Executive Vice Chancellor and Provost is conducting an internal search for an accomplished and dynamic individual to lead the UCSF Bioethics Program as the executive director (ED). This role will be a 30% maximum appointment and will serve as the key adviser to the Executive Vice Chancellor and Provost (EVCP) and UCSF overall, on aspects of bioethics regarding research, education, and possibly, in the future, clinical care. The ED will be responsible for developing and executing an overarching vision and plan for enhancing bioethics at UCSF for both the immediate and longer term, working with multiple stakeholders.
Interested individuals can read the job description (requires MyAccess) and apply by sending via email a cover letter, CV, and diversity statement to [email protected]. Applications due by COB September 12.
---
Profiles Hotlist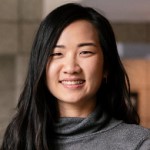 Frances Cho
Graduate Student
Department of Neurology
and colleagues
Paz Lab
"Enhancing GAT-3 in thalamic astrocytes promotes resilience to brain injury in rodents," Science Translational Medicine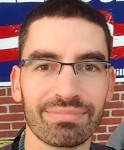 Eran Mick, PhD
Bioinformatics Programmer
Department of Medicine
and Alexandra Tsitsiklis, PhD and colleagues
Langelier Lab
"Upper airway gene expression shows a more robust adaptive immune response to SARS-CoV-2 in children," Nature Communications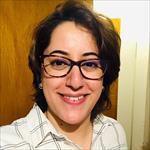 Tanzila Mukhtar, PhD
Postdoctoral Scholar
The Eli and Edythe Broad Center of Regeneration Medicine and Stem Cell Research
and Madeline Andrews, PhD and colleagues
Kriegstein Lab
"Tropism of SARS-CoV-2 for human cortical astrocytes," Proceedings of the National Academy of Sciences USA
---
Events
Summer Office Hours with the CTSI Participant Recruitment Program - ending soon!
Be sure to come in by August 18 from noon-1 p.m. and ask us questions you may have about recruitment, free resources, and paid services to help boost recruitment for your study!
NIH Webinar Series: 2023 Data Management and Sharing Policy
Effective January 25, 2023, NIH grant and contract applications will be required to include a two-page data management and sharing plan outlining how scientific data will be managed and shared. The NIH is hosting a webinar series about this new policy. Register here and for UCSF guidance and resources, visit NIH DMS Policy. Recordings will be available for those unable to attend the live sessions and Data Services Librarian Ariel Deardorff is available for questions or suggestions.
Bakar Institute Grand Rounds Presents: Professor Regina Barzilay 
Attend a special seminar on September 20 with the Computational Cancer Community guest speaker Regina Barzilay, MIT School of Engineering Distinguished Professor for AI and Health in the Department of Electrical Engineering and Computer Science to hear how research is utilizing cancer data to derive critical insights for patient care.
---
Funding Updates
Reminder | Faculty Honors & Awards Nomination Deadlines
Visit the Executive Vice Chancellor & Provost website to find information and links regarding upcoming award opportunities and nomination deadlines. Please consider nominating colleagues and sharing this information with your faculty.
Apply | UCSF Abortion Research Rapid Response Grant
With the US Supreme Court's ruling to end the constitutional right to abortion, UCSF's research in reproductive healthcare has never been more essential. The UCSF Abortion Research Rapid Response Grant Program invites proposals addressing a broad range of abortion research. Applications due August 29.
Awards | 2022-2023 UCSF StARR Scholars Appointed
The UCSF Clinical and Translational Science Training's Resident Research Training Program is pleased to announce the appointment of three resident scholars to the Stimulating Access to Research in Residency (StARR) program for 2022-2023. Learn more about them, funding, and participating in future years.
---
NIH Updates
Policy and Guidance:
ALERT! Grants.gov is scheduled to be down from September 23 at 12:01 a.m. ET to September 29 at 11:59 p.m. ET. NIH and AHRQ due dates that fall on or between September 22 and September 30 will move to October 3 (NOT-OD-22-190).
Notice: eRA will stop supporting application forms prior to FORMS-E by the end of August 2022. Don't lose your pre-FORMS-E application data; copy it to a FORMS-G application package before the end of the month (NOT-OD-22-182).
Notice: Learn about FORMS-H application forms updates to accommodate NIH DMS Policy requirements (NOT-OD-22-189).
---
Operations, Training, and Tools
Alert | Certificate of Translation Required for Greater-than-Minimal-Risk Study Consent Forms
The IRB now requires that Certificates of Translation be submitted alongside translated consent forms for Greater than Minimal Risk Studies. Certificates of Translation are encouraged but not required for Minimal Risk studies.
New | IRB Guidance on Documentation from Non-Engaged Sites
New guidance has been published to the IRB website regarding acceptable documentation from non-engaged sites that are collaborating with UCSF researchers. Please see the "Letters of support vs. IRB approval" guidance to ensure that you are submitting proper documentation to the IRB.
New | CTSI Clinical Trial Design Studio
CTSI's new pilot Clinical Trial Design Studio offers dynamic and integrated expert-led consultations on clinical trial design and study planning. The pilot service is free and open to UCSF investigators with a faculty appointment. Applications are accepted on a rolling basis by October 17.
---
Useful Links
Environment, Health, and Safety
Extramural Funding Opportunities
Limited Submission Opportunities
Office of Clinical Trial Activation
Office of Diversity and Outreach
Office of Ethics and Compliance
---
About Research Resource
Read past ReSearch ReSource issues.
Contact [email protected] to submit content ideas of interest to our research community.