December 2019
Dear Colleagues,
I am pleased to welcome Joe Novotny as our inaugural director of the UCSF Office for International Research Support Operations (IRSO). The goal of the new IRSO office is to provide effective and efficient operational support and expert advice to faculty and program leaders who are either considering international work or are already engaging in international research. The IRSO office will help UCSF achieve its research and programmatic goals while mitigating risks associated with international operations.
I extend my best wishes for a wonderful holiday season, and look forward to continuing our work together in the new year. As part of our transition to the new decade, please read on for important updates and information from our research community.
Regards,
Lindsey
---
Digital Experience Project: Call for Participants
The UCSF Office of Communications and IT are conducting 90-minute focus groups (selected participants will receive a $20 gift card) to better understand how employees experience internal communications and what type of information they need. This includes exploring how an intranet or other digital solution could support communication and collaboration. Learn more and sign up.
---
Do You Have Your ORCID Identifier?
An ORCID iD is a number that uniquely identifies individual researchers, and helps you receive credit for your work. Funders like the NIH will be requiring ORCID iDs for grant proposals, and many journals require it for submitting manuscripts. Learn more and get started at orcid.ucsf.edu and link your account to UCSF for easy sign-in via MyAccess at orcid.org/signin (select "Institutional account"). Once you are set up, be sure to add your iD to your UCSF Profiles page. Look for integrations with additional campus systems in upcoming months.
---
Electronic Lab Notebooks: What Are Your Needs?
Electronic Lab Notebooks (ELNs) are digital note-taking and data organization systems designed to replace traditional paper lab notebooks. Increasingly, researchers are exploring the move to digital note-taking, attracted by features like protocol sharing, collaboration tools, and inventory management, and the UCSF Library has seen an upsurge in questions about ELNs from faculty who are looking for recommendations and best practices. To meet this demand, an Electronic Lab Notebooks Task Force has been convened and is charged with assessing needs, researching tools, and making recommendations to the Vice Chancellor for Research whether UCSF should pursue a campus-wide ELNs license. Toward that end, we are gathering information from the UCSF research community and asking researchers to take an Electronic Lab Notebooks Needs Survey by January 31.
---
Profiles Hotlist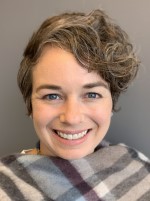 Krista Harrison, PhD
Assistant Professor, Medicine
"Dying With Dementia: Underrecognized and Stigmatized," Journal of the American Geriatrics Society


Anil Makam, MD, MAS
Assistant Professor, Medicine
"The Clinical Course after Long‐Term Acute Care Hospital Admission among Older Medicare Beneficiaries," Journal of the American Geriatrics Society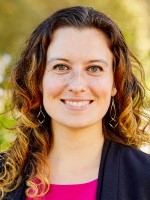 Nicole Rosendale, MD
Assistant Professor, Neurology, UCSF Weill Institute for Neurosciences
"Hospital admission and readmission among homeless patients with neurologic disease," Neurology
---
Events
2019 UCSF Data Colloquium for Research -- Presentations now online! 
Over 350 attendees gathered at the third UCSF Data Colloquium for Research, where topics went well beyond structured clinical data to include AI, using many other forms of data – radiology images, clinical textual notes, genomics and population public data – and moving towards clinical integration of research models. See full agenda and presentations. 
Results of 2019 Adopt a Spot Competition
Staff Research Associate Dat Nguyen of the GI Lab at Parnassus saved the most energy and won an iPad! Through his efforts, he saved over 500 kWh, equivalent to the greenhouse gas emissions from driving more than 860 miles – good job and congratulations!
PTBi Collaboratory on Authentic Community Engagement for Researchers
On December 17 (4:30-6:30 p.m., Mission Hall), UCSF's Center for Community Engagement, Preterm Birth Initiative's Community Engagement Team, and community advocates will provide practical tips on recruiting community members for research studies and building meaningful dialogue with them and their allies.
Center for Health Equity Seminar on Race with Amani Allen
On January 15 (noon-1:30 p.m., Mission Hall), Amani Allen will deliver a talk exploring the concept of race and how ontological conceptions of race impact the questions we ask, the nature of our scientific investigations, and our conclusions.
Precision Medicine World Conference 2020
From January 21-24 the PMWC will once again be co-hosted by UCSF and highlight the work of over two dozen UCSF speakers and teams. Laura van 't Veer will be the recipient of a Luminary Award at a reception January 21 (6-8 p.m., Genentech Hall). For more information about the conference, contact [email protected].
UCSF Weill Neuroethics Symposium
On January 28 at UCSF Mission Bay, this exciting program will convene a panel to hear various perspectives on the use of neurogenetics, neuromodulation, and patient data, including both prepared remarks and engaging interdisciplinary discussion. The agenda is designed to better prepare the neurosciences community to anticipate and address neuroethical concerns arising from their work and broader public engagement with these issues. More information here.
UC Biomedical Pitch Day
On February 10 the UC Center for Accelerated Innovation (CAI) and UC Biomedical Research Acceleration, Integration and Development (UC-BRAID) are partnering with UC Irvine Beall Applied Innovation to host a forum for UC faculty to pitch advanced translational programs to a group of potential investors. Please note that this event is specific to devices, including wireless devices, diagnostics, and tools.
---
Funding Opportunities
ImmunoX Sabbatical Assistance Program
To enrich the bonds of collaborative science, funds are being allocated annually to support sabbatical grants for incoming faculty visitors (prioritized) and outgoing faculty (up to $25k). Must include letters of support from ImmunoX members and demonstrate a level of community benefit. Rolling applications.
OptumLabs and UC Health Call for Proposals
OptumLabs and UC Health will provide up to seven UC researchers with OptumLabs-funded access to its database of de-identified, linked clinical and administrative claims information. For a copy of the CFP, Research Proposal Form, detailed timeline information, and the OptumLabs data sets, visit the microsite. Brief research proposal forms due January 16.
UC-HBCU Request for Proposals
Applications accepted through March 16 for the UC-HBCU Initiative to increase the number of scholars from historically black colleges and universities completing UC academic doctoral programs. For questions contact the Graduate Studies unit in the UC Office of Research and Graduate Studies via email. View information about application instructions and forms and apply through proposalCENTRAL. 
---
Infrastructure and Operations
Notice of NIH'S Interest in Diversity
Effective immediately, NIH provides updated diversity language for existing Funding Opportunity Announcements. See NOT-OD-20-031 for updated language for the current Diversity Statement and updated definitions for Underrepresented Populations in the U.S. Biomedical, Clinical, Behavioral and Social Sciences Research Enterprises. 
IRB Limited Meeting Schedule
If your study is set to expire in December or January, please submit your continuing review well in advance!
New NIH "FORMS-F" for Grant Applications
NOT-OD-20-026 announces NIH's plan to implement FORMS-F for grant applications due on or after May 25. The notice provides a high-level summary of form changes and plan to transition from FORMS-E to FORMS-F, and the NIH plans to provide additional guidance and confirmation of implementation plans in early 2020. 
---
Training and Tools
Clinical Research Winter 2020 Courses
Now accepting applications for our Winter 2020 Clinical Research courses. 
Master's in Clinical Research Program
Now accepting applications for the 2020-2021 academic year. Deadline March 16.
---
Useful Links
---