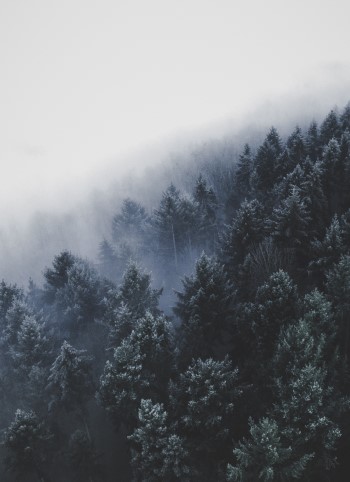 December 2020
Dear Colleagues,
As we mark the end of an unprecedented year, with many upheavals that test our endurance and resolve to get through it together and stronger, I am deeply grateful and proud to be part of UCSF. Thank you for your profound contributions in adapting and responding to a global pandemic with resiliency, empathy, and excellence. Our research leaders and community have demonstrated outstanding collaboration and innovation, adjusting workflows with new protocols and technology, finding and building solutions, and pivoting to COVID-19 research as part of an extraordinary scientific effort. We also endured losses, both professional and personal. We made the difficult decision to postpone research deemed non-essential, affecting many years of work and preparation. Many colleagues, a majority of them women, have had to manage caretaking responsibilities in addition to their research work, in a time of uncertainty. Our work continues with important conversations and planning for our future, including our role in the campus-wide effort to put inclusion and equity into action.
Based on our monitoring of infection rates and other metrics, we are continuing to stay vigilant; therefore as announced last Friday, UCSF will reduce research density to protect hospital capacity effective December 24 at 12:01 a.m. and to be reassessed on January 4. You have my gratitude as we move forward together.
For a robust and impressive overview of how we are prioritizing and responding to operational challenges that impact research, I encourage you to watch last week's Research Resilience Town Hall recording on our COVID-19 Research Coordination Task Force, co-chaired by Anita Sil, MD, PhD, and Kathleen Liu, MD, PhD.
With my best wishes for a safe and joyous holiday season,
Lindsey
---
UC-Historically Black Colleges and Universities (HBCU) Initiative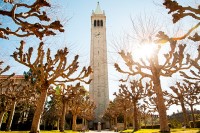 The goal of the UC-HBCU Initiative is to increase the number of scholars from HBCU completing UC academic doctoral programs. For its 2020-21 request for proposals, the initiative is launching a new category of small research grants up to $50,000 for research projects, in addition to the UC faculty grants available to support HBCU students conducting summer research with UC faculty at a UC campus, support departmental efforts to build greater faculty collaboration between UC and HBCU, and increase applications from HBCU scholars to UC PhD programs.
---
HRPP Year-End Update on Accomplishments and Resources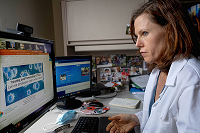 Since March, the HRPP has developed procedures, materials, and guidance to assist in the swift review and approval of COVID-19 research and help UCSF study teams navigate changes in their research plans due to COVID-19. Their successful results:
The HRPP has also been involved in the process of bringing DocuSign and REDCap into compliance with the FDA's privacy rules at 21 CFR Part 11 for electronic consent signatures and comprehensive electronic study records. Updates on that process and information about third-party electronic platforms are detailed in their FAQ Q2. 
---
COVID-19 Profiles Hotlist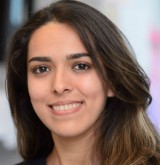 Faranak Fattahi, PhD
Sandler Fellow, Biochemistry and Biophysics
"Androgen Signaling Regulates SARS-CoV-2 Receptor Levels and Is Associated with Severe COVID-19 Symptoms in Men," Cell Stem Cell

Chaz Langelier, MD, PhD
Assistant Professor, Medicine
"Upper airway gene expression reveals suppressed immune responses to SARS-CoV-2 compared with other respiratory viruses," Nature Communications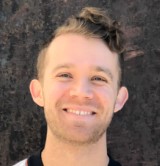 Michael Schoof, MPhil
Graduate Student, Walter Lab
Peter Walter, PhD
Professor, Biochemistry and Biophysics
Aashish Manglik, MD, PhD
Assistant Professor, Pharmaceutical Chemistry
"An ultrapotent synthetic nanobody neutralizes SARS-CoV-2 by stabilizing inactive Spike," Science
---
Attention Clinical Research Coordinators: We Want Your Feedback!
CTSI's training program and the Office of Environment, Health and Safety are requesting CRC input to identify existing gaps in training, with a particular focus on safety. Your feedback is extremely valuable to us! Please take a few moments to complete this short survey.
---
Events
Precision Medicine World Conference on COVID-19
January 25-27
This FREE, special online conference will examine every aspect of a precision-medicine approach to COVID-19, including decoding the virus, scaling diagnostics, tackling the pandemic in healthcare systems, building data platforms, accommodating clinical trials, vaccines, and new treatments.
---
Funding Updates
The Office of Sponsored Research reports the following summary of COVID-19 related proposals and awards as of December 20:
Total proposals: 542
Total requested: $653,224,354
Total awards: 185
Total awarded: $145,443,748
DEADLINE EXTENDED: The Marcus Program in Precision Medicine Innovation 2020 Call for Proposals
December 21 (deadline)
This program seeks to fuel innovation by supporting the precision medicine continuum through three award categories: Seeding Bold Ideas ($75,000), Transformative Integrated Research ($300,000), and ELSI in Precision Medicine ($150,000). 
Resource Allocation Program (RAP)
Cycle opens January 25, deadline is March 1 at 2 p.m. 
Information on the intramural funding opportunities for the Spring 2021 cycle.
NIH Announcements Regarding Eligibility Due to COVID-19
---
Infrastructure and Operations
ATTENTION! Updated Instructions on Interim Reporting and Carryover for RADx-UP Recipients
Recipients of competitive revision supplements under the RADx-UP have updated instructions on interim reporting and carryover.
REMINDER! Expiring Funds Alert to AHRQ Grant Recipients Who Received Multi-Year Funded Awards
Recipients of AHRQ multi-year-funded (MYF) awards: Learn when award funds will no longer be available.
FY 2021 CDMRP Policy on the Inclusion of Women and Minorities in Clinical Research
Read about the CDMRP policy on the Inclusion of Women and Minorities in Clinical Research and how it may affect your FY 2021 CDMRP application.
Rollout of Redesigned eRA Commons Home and Landing Screens
NIH eRA Common is starting the new year with a new look in January – see a preview.
Required Use of Two-Factor Authentication Using Login.Gov for ERA's External Modules in 2021
NIH reviewers scheduled for the February 1 meeting, please read about requirement to use Login.gov to access the NIH IAR module in eRA.
---
Useful Links
About Research Resource
Please send an email to submit content of interest to our research community.