February 2020
Dear Colleagues,
In anticipation of International's Women's Day in March, UCSF Profiles has re-launched the Women in Science banner and researcher page. I thank everyone for doing their part to support women at UCSF.
Earlier this month, ImmunoX launched its Eco Seminar series featuring guest speakers presenting virtually, saving speaker travel time and reducing our carbon footprint. Each talk includes a live Q&A chat and a Super Breakfast of refreshments. I champion this sustainable approach and encourage enthusiastic attendance.
Please read on for an interview with Natalia Jura, PhD, along with updates and news for our research community.
Regards,
Lindsey
---
Researcher of the Month: Natalia Jura, PhD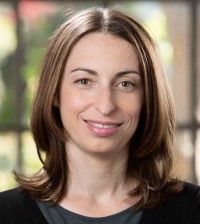 Natalia Jura, PhD, is focused on understanding cellular communication to elucidate how cells transmit signals via protein molecules in cancer. "We are using cryogenic electron microscopy to tackle the structure of these full-length proteins. These are the first studies that will allow us to look at these molecules as a whole piece, understand their architecture, and see how mutations change them." Read the interview.
---
Clinicaltrials.gov Link Boosts Recruitment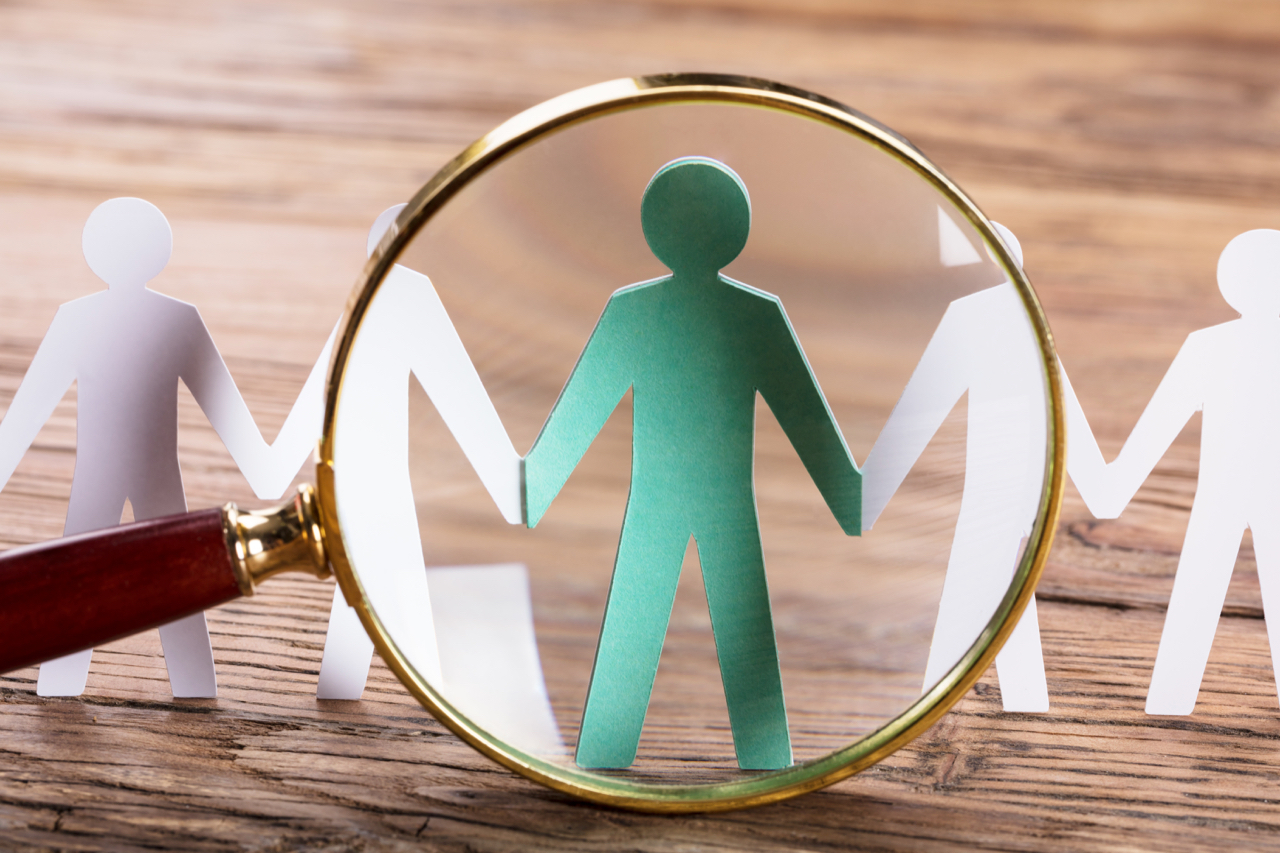 Every UCSF study on clinicaltrials.gov can have its own page on UCSF Clinical Trials where people can click "I'm Interested" to send their information to the study team. Thousands of people have contacted UCSF studies this way. Is your study included? Register your study and learn more on the Clinical Trials website or via email.
---
Scholarly Communications: Take UC Poll on Elsevier's Impact
Curious about the status of the university's negotiations with Elsevier? Find updates on Elsevier and other publisher negotiations, including Springer Nature, Wiley, and JMIR. Participate in the UC-wide poll through February 29 about the impact of the canceled Elsevier contract.
---
Platform for Research Protocols on protocols.io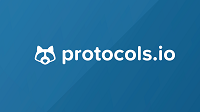 Have a research protocol you'd like to share with others? Through UC's protocols.io subscription, you can use the site's service to import and format an existing protocol for you. protocols.io is a platform for documenting and running clinical and scientific research methods, computational workflows, and operational procedures. It provides open access to over 5000 protocols and allows researchers to store private protocols and work collaboratively. Learn more about its benefits and access to other methods and protocols resources available at UCSF.
---
Explore UCSF's Newest Research Database
Request access to a large body of HIPAA de-identified data that includes records from UCSF's current and legacy electronic medical record systems. These data have been harmonized into easy to use tables that include demographic, encounter, procedure, diagnosis, and most other structured data elements on nearly all UCSF patients. You may access these data via a UCSF supported SQL database (IRB approval is not required).
---
Profiles Hotlist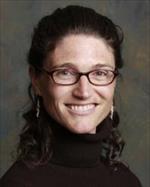 Naomi Bardach, MD
Associate Professor, Pediatrics

"Depression, Anxiety, and Emergency Department Use for Asthma," Pediatrics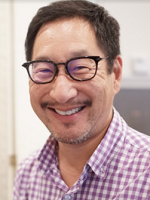 Fred Chang, MD, PhD
Professor, Cell and Tissue Biology
"Decoupling of Rates of Protein Synthesis from Cell Expansion Leads to Supergrowth," Cell Systems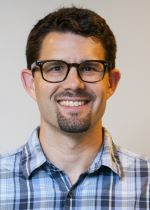 Paul Krezanoski, MD
Assistant Professor, Medicine
"How Are Insecticide-Treated Bednets Used in Ugandan Households? A Comprehensive Characterization of Bednet Adherence Using a Remote Monitor," The American Journal of Tropical Medicine and Hygiene
---
Events
SF Bay Area Collaborative Research Network Annual Meeting
The SFBayCRN annual meeting (registration) will convene on May 1 (8:30 a.m., Golden Gate Club). Focusing on strengthening research partnerships across diverse health systems, it will feature a poster session on practice-based partnerships and interventions that address challenges in delivering care across clinical settings. Submit abstracts by Feb. 21.
IHG Symposium Celebrating the Life and Work of Raymond White
On June 22 (10:45 a.m., Mission Bay), in honor of Raymond White, colleagues and friends will share reminiscences and there will be a panel discussion on the future of human genetics, a poster session, and a reception. Speakers include David Botstein, PhD, Webster Cavanee, PhD, Dennis Drayna, PhD, Joanna Groden, PhD, Richard Lifton, MD, PhD, and Louis Ptacek, MD (registration).
Report on Precision Medicine World Conference 2020
UCSF once again led the field with 31 faculty experts who presented the latest advances across a broad scope of precision medicine. School of Dentistry Dean Michael Reddy, DMD, DMSc, drew special attention to the potential role of dentistry in precision medicine in using dental clinics as collection points for bio samples.
---
Funding Opportunities
RAP - Spring into Applying!
The UCSF Resource Allocation Program (RAP) is now accepting applications for the Spring 2020 Cycle. Submissions due March 2.
CTSI Funding Opportunities for Spring 2020 Cycle
The Clinical and Translational Science Institute is offering the following funding opportunities for the Spring 2020 RAP cycle:
Applications due March 2.
UC-HBCU Request for Proposals
Applications accepted through March 16 for the UC-HBCU Initiative to increase the number of scholars from historically black colleges and universities completing UC academic doctoral programs. For questions, contact the Graduate Studies unit in the UC Office of Research and Graduate Studies via email. View information about application instructions and forms and apply through proposalCENTRAL. 
Apply: UC Berkeley and UCSF Sackler Faculty Collaboration
UC Berkeley and UCSF faculty are invited to apply for this program, aimed at fostering research innovation and collaboration between investigators at both institutions. Special consideration given to approaches that take advantage of and promote the convergence of the biomedical, physical, and engineering fields. In 2020-2021, they expect to issue one award of up to $45,000. Deadline March 31.
InVent Fund Podcast
Funding can be the difference between life or death to an important healthcare discovery. In a bold move to ensure UCSF's medical innovations go beyond pure science and reach patients who need them most, Innovation Ventures is raising a purely philanthropic fund to support our most promising inventions. Find out why this is so important by listening to our new And Yet It Moves podcast, with the debut episode "The Valley of Death."
---
Infrastructure and Operations
Additional Guidance on the NIH Policy on the Use of a Single Institutional Review Board for Multi-Site Research
Are you planning to submit or receive a Career Development or Fellowship award that supports an NIH multi-site study that will use the same protocol to conduct non-exempt human subjects research at more than one domestic site? It may be subject to the NIH sIRB policy now. Learn more. 
Update on the NIH Continuous Submission Policy: Change in Submission Deadlines and End of the Recent Substantial Service Option
Are you a reviewer who is eligible for continuous submission through Recent Substantial Service? See how this policy change will affect continuous submission deadlines.
National Death Index Linkage Access for NIH-Supported Investigators
Does your NIH-funded research require linkage to the National Death Index for the research aims supported? If so, you may be able to do this at no cost. See NOT-OD-20-057 for full details.
NIH/AHRQ Changes to Policies, Instructions, and Forms for Research Training, Fellowship, and Career Development Applications
Be prepared for FORMS-F changes that will affect Research Training, Fellowship, and Career Development applications due on or after May 25. NIH will provide additional guidance and confirm implementation plans during early 2020. 
New NIH "FORMS-F" for Grant Applications
NOT-OD-20-026 announces NIH's plan to implement FORMS-F for grant applications due on or after May 25. The notice provides a high-level summary of form changes and plan to transition from FORMS-E to FORMS-F, and the NIH plans to provide additional guidance and confirmation of implementation plans in early 2020. 
---
Training and Tools
New Opportunity for Faculty! Interprofessional Teaching Observation Program
All faculty are invited to sign up for the newly launched PIPE Interprofessional Teaching Observation Program (ITOP). ITOP pairs participants with experienced observers specifically trained in interprofessional teaching. Participants will receive a letter of completion sent to their department chairs. For more information, contact Jessaca Machado or train to be an ITOP Observer on February 26 or April 20.
Trainings for Clinical Research Coordinators
In-person and eLearning courses are available for UCSF Clinical Research Coordinators (CRCs). All courses are free of charge and registration for remaining modules includes CRC 103: Pre and Post Award Tasks on March 5.
Master's in Clinical Research Program
Now accepting applications for the 2020-2021 academic year. Deadline March 16.
Advanced Training in Clinical Research Certificate Program
Now accepting applications for the Advanced Training in Clinical Research (ATCR) Certificate Program, Deadline May 11.
---
Useful Links