February 2021
Dear Colleagues,
As announced in last month's issue, with Vice Chancellor of Research (VCR) Lindsey Criswell's departure, we have established a research executive team that is now in place. I have taken on VCR responsibilities, in close partnership with School of Medicine Vice Dean for Research David Morgan, Associate Vice Chancellor of Clinical Research Hal Collard, Senior Associate Vice Chancellor of Research Brian Smith, and Assistant Vice Chancellor of Research Winona Ward, and together we'll continue supporting the research community.
This newsletter has become a valuable source of collected information and will continue. Beginning in March, the newsletter's opening remarks, if needed, will be authored by the Office of Research. Everything else will remain the same for now, but we are open to your suggestions on how to make this communication meaningful and helpful for our wide-ranging research audience. If you have feedback on what is useful and suggestions for change, please share thoughts through this Qualtrics form.
I echo Lindsey's gratitude for the ongoing commitment to excellence and safety demonstrated by the research community over the past year and your continued resiliency.
Sincerely,
Daniel H. Lowenstein, MD
Executive Vice Chancellor and Provost
Dr. Robert B. and Mrs. Ellinor Aird Professor of Neurology
---
Announcement: Michael Lee is New Executive Director of RRP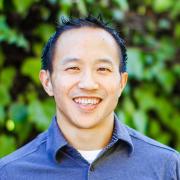 Effective January 11, Michael Lee is the new executive director of the Research Resource Program. Mike has been at UCSF since 2003 and was formerly the RRP associate director.
In his new role, he will continue to contribute to the success of UCSF cores and shared resources. Congratulations, Mike!
---
Reminder: Call for Comment on Proposed Presidential Policy on UC Research Data and Tangible Research Materials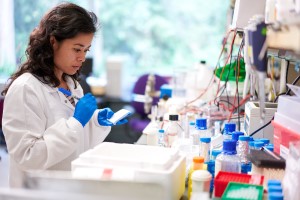 The University of California Office of the President invites comments on a new policy describing the responsibilities of the campus leadership and its researchers concerning access to and retention and maintenance of research data and tangible research materials produced during the course of university research.
The policy affirms that the Regents of the University of California own all research data and tangible research materials.
These data and materials must be retained as long as required by funders, publishers, campus policy, compliance or regulatory bodies, applicable law, relevant agreements, and in accordance with the standards of the principal investigators' (PIs) scholarly disciplines.
When PIs leave the University, these data and materials remain the property of the Regents of the University of California. However, PIs may generally take copies of data generated under their research projects.
If you have any questions or comments, please complete this Qualtrics form by March 23.
---
New Sustainability Effort: Voluntary Fume Hood Shutdown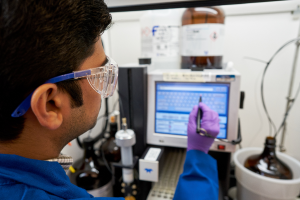 A single chemical fume hood uses as much energy as 3.5 homes. Help Facilities identify underused fume hoods to shut off during reduced density.
Labs will receive $100 per participating fume hood. Upon request, hoods will be easily restored in one to two days.
---
Profiles Hotlist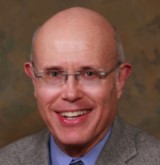 David Klonoff, MD
Clinical Professor of Medicine
"Association Between Achieving Inpatient Glycemic Control and Clinical Outcomes in Hospitalized Patients With COVID-19: A Multicenter, Retrospective Hospital-Based Analysis," Diabetes Care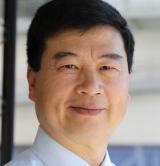 Pui-Yan Kwok, MD, PhD
Professor, Cardiovascular Research Institute
"Genomic regions associated with microdeletion/microduplication syndromes exhibit extreme diversity of structural variation," Genetics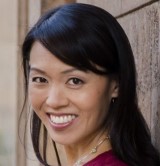 Jenise Wong, MD, PhD
Associate Professor, Pediatrics
"Inequities in Diabetic Ketoacidosis Among Patients With Type 1 Diabetes and COVID-19: Data From 52 US Clinical Centers," Journal of Clinical Endocrinology & Metabolism
---
Events
TODAY | Governing Secondary Research Use of Genetic Data: Controlling the Revolving Door Between Academia and Industry
February 16, 12-1:30 p.m.
Speaker Kayte Spector-Bagdady is associate director for the Center for Bioethics & Social Sciences in Medicine at the University of Michigan.
2021 Research Data Series | EMERSE and Exploring UCSF Clinical Notes
February 24, 1-2 p.m.
Join the first Research Data Series webinar of 2021. This session will focus on access and use of clinical notes for research, including a demo of EMERSE, a user-friendly and efficient tool to query the notes.
Syndemic and Community-Engaged Approaches to Promoting Health Equity with Hispanic/Latino(x) Communities
March 15, 12-1:15 p.m.
Rosa M. Gonzalez-Guarda, PhD, MPH, FAAN, associate professor and Dorothy L. Powell Term Chair of Nursing at Duke University School of Nursing will speak as part of the School of Nursing Research Seminar series.
Video Presentation | Precision Medicine and COVID-19
Watch how the dynamic process of precision medicine works in real life. A new video shows the process, using the COVID-19 pandemic as an example.
---
Funding Updates
The Office of Sponsored Research reports the following summary of COVID-19 related proposals and awards as of February 7:
Total proposals: 575
Total requested: $697,824,336
Total awards: 212
Total awarded: $154,902,950
Resource Allocation Program
Submit applications by March 1
Please note there are three new grants covering research in tuberculosis, racism, and Core assistance funding. The Family Support Awards provide funding for researchers who are experiencing a temporary interruption in funding due to significant family caregiving responsibilities.
IMPACT K12
Submit applications by May 1
The IMplementation Science for Pulmonary And Cardiac Research Training (IMPACT) K12 trains junior faculty in the science of improving delivery of interventions proven to improve heart and lung health. Scholars are appointed for 12-15 months, receive $100k salary as well as $30k for research and career development.
NIH Announcements Regarding Eligibility Due to COVID-19
Notice of Change to the Eligibility of Principal Investigators in PAR-20-042: NCMRR Early Career Research Award (R03 Clinical Trial optional): NICHD changes the eligibility limit in PAR-20-042.
---
Infrastructure and Operations
COVD-19 | Decision-Making Process about On-site Research
Learn about the guiding principles, framework, and metrics informing the Office of Research's decisions regarding research reopening and density during the pandemic.
COVID-19 | Density, Quarantine, and Testing for Research Activities
Review the Office of Research summary document for quick guidance on research density and requirements under the UCSF quarantine order and travel policy for different categories of research and personnel (including clinical research participants and monitors).
COVID-19 | Extensions for Early Career Scientists
Has COVID-19 impacted the progress of your NIH individual fellowship or career development award? Can an extension help? Read about this NIH opportunity.
Diversity | NIH Conferences and Cooperative Agreements
Get the current information and updated guidelines for enhancing diversity and creating safe environments in NIH-supported conferences and scientific meetings.
Clinical Trials | FDA Grants and Cooperative Agreements
Learn about the current FDA Clinical Trial Insurance requirement for grants and cooperative agreements.
Notice | Legislative Mandates for FY 2021
Become familiar with the statutory provisions that limit or condition the use of funds on NIH grants, cooperative agreements, and contract awards for FY 2021.
---
Trainings and Tools
Available Soon | FDA-Compliant DocuSign for eConsent
An FDA-compliant version of the DocuSign eConsent platform is currently being piloted with a small number of studies at UCSF and should be widely available to researchers in February. Until then, please send questions and interest to [email protected].
New Course | Use of Electronic Health Record Data for Research
Available for the Spring quarter, Epi 231 will introduce students to concepts, methods, and pitfalls related to the extraction, manipulation, and analysis of data from EHRs. Enrollment deadline is March 8. 
Register Now | CRC Training Opportunities
March 18 and 19: The next clinical research coordinator Bootcamp (Orientation, Informed Consent, and IRB & Safety Reporting); March 31: Audit Readiness; and April 1: CRC 103: Pre and Post Award Tasks. All are welcome and new CRCs strongly encouraged to attend.
New Course | Entrepreneurship for Life Sciences and Healthcare Startups
Join the 2021 cohort of this online global master class that teaches practical information about life science/healthcare entrepreneurship, guided by experts from the Silicon Valley startup ecosystem. The class is appropriate for scientists and clinicians without a business background. Start date is March 31. 
Update Available | HIPAA Form
The HIPAA Authorization form has been updated: (1) instructions moved to the last page; (2) "subjects" changed to "participants"; (3) fillable elements added; and (4) it has been designed for omitting printing instructions page. Please use this updated form when submitting new studies to the IRB.
Free Access | GitHub
GitHub, a leading open-source platform for software developers, is now available for free at UCSF. Use GitHub to increase team collaboration, encourage code review, create DevOps workflow, avoid PHI breaches, and more.
---
Useful Links
---
About ReSearch ReSource
Please send an email to submit content of interest to our research community