Dear ReSearch ReSource Community,
UCSF will soon be increasing its on-site density, and I am immensely grateful for your efforts and flexibility to negotiate the challenging past two years. Several different roles contribute to the success of our research mission – whether you are a learner, administrative support, animal care professional, investigator… I thank you.
It's been a while since I wrote, so I'm providing a few items below:
An important shout-out reminder – if you are eligible but not yet boosted, sign up for an appointment and do not dally! UCSF extended the deadline to March 1, 2022, for all eligible UCSF employees and learners to receive a booster shot. The goal is to get at least 98 percent of the UCSF community vaccinated with a booster, the same vaccination rate it achieved with the initial COVID-19 doses. Go to the UCSF coronavirus site for details.
We have a lot of great information for you, so onward!
Best wishes,
Dan
Daniel H. Lowenstein, MD
Executive Vice Chancellor and Provost
Dr. Robert B. and Mrs. Ellinor Aird Professor of Neurology
---
Congratulations to 2021 AAAS Fellows, Bowes Biomedical Investigator
Three UC San Francisco researchers have been selected as 2021 fellows of the American Association for the Advancement of Science (AAAS): Katerina Akassoglou, PhD, Jeffrey Bluestone, PhD, and Dean Sheppard, MD.
Joseph Bondy-Denomy, PhD is the 2022 UCSF William K. Bowes Jr. Biomedical Investigator for finding "anti-CRISPRs."
---
Seeking Applicants: Associate Vice Chancellor of Research Inclusion, Diversity, Equity, and Anti-Racism (AVC of Research IDEA)
The mission of UCSF is to advance health worldwide through research, training, and clinical care. Diversity, equity, and inclusion form one of the core UCSF PRIDE Values.
In 2020 UCSF launched an Anti-Racism Initiative to dismantle systemic barriers to full inclusion across our mission areas. The role of the Associate Vice Chancellor of Research for Inclusion, Diversity, Equity, and Anti-Racism (AVCR-IDEA) is based on a recommendation made by the Anti-Racism Task Force and is created to ensure that these core values are embedded throughout the UCSF research enterprise through policies, practices, and value alignment. The desired outcome for this role is a broadly diverse, equitable, and inclusive research enterprise at UCSF that proactively addresses racism and all aspects and forms of inequity and discrimination. 
The AVCR- IDEA will be a member of the UCSF Office of Research leadership, reporting directly to the Vice Chancellor of Research (VCR), with a dotted line to the Vice Chancellor of Diversity and Outreach. The role is expected to work closely with the Executive Vice Chancellor and Provost (EVCP) and research leadership in the schools of Dentistry, Medicine, Nursing, and Pharmacy as well as the Graduate Division. 
This a 20% appointment, and all applicants must already have a current appointment at UCSF. Applicants must have extensive experience in carrying out research, whether as a faculty member/investigator or in their training toward a PhD or other professional degree.
Interested individuals can read the job description and apply by sending via email a cover letter, CV, and diversity statement to [email protected]. Applications due by COB Friday, March 11.
---
UC Office of the President Call for Comment: Presidential Policy on UC Research Data
The UC Office of the President invites comments on a proposed Presidential Policy on UC Research Data. This is the second systemwide review for this policy. The first review was initiated on December 17, 2020 and closed April 7, 2021.
Ownership of research data by the UC Regents is a long-standing precept originally articulated in Regulation 4 (Academic Personnel Manual 020), where it states "Notebooks and other original records of the research are the property of the University." Regulation 4, issued in 1958, is still in effect. The purpose of the new Presidential Policy on University of California Research Data is to 1) clarify ownership of and responsibility for research data generated during the course of University Research, 2) encourage active data management practices, and 3) provide guidance with respect to procedures when a researcher leaves the University. You may access the FAQ and policy documents for review in this Box folder.
If you have any questions or comment, please complete this Qualtrics form by April 1.
---
The Award Verification Tool Goes Mobile
Completing award verifications while on the go just got easier. The Award Verification Tool app is designed to help you complete essential tasks including reviewing projects and verifying awards when you are away from your computer. Learn more about getting started, including how to install the mobile app on Apple iOS and Android devices.
---
Announcing New Services from Population Health Data Initiative
The Population Health Data Initiative (PHDI), a cross-campus collaboration, has expanded the support it provides for data access for health services and population health research. PHDI services offer low-cost access to many datasets, support for establishing data use agreements, data storage, programming support, and a community of data users to advance research ideas and collaboration. Learn more about PHDI services.
---
Library News: Open Access, BrowZine, Dimensions Database Training
The University of California has a new open access agreement with the Biochemical Society/Portland Press which runs through December 31, 2024. UC corresponding authors in any of the Biochemical Society's seven journals can publish their articles open access with funding support from the UC libraries. The agreement also provides researchers throughout the UC system with unlimited reading access to the full portfolio of the Biochemical Society/Portland Press. Find more information online and contact the Library with questions.
The UCSF Library is excited to now offer access to our scholarly journals through BrowZine. BrowZine is a service that allows you to browse, read, and follow scholarly journals in a visually engaging display.
Representatives from Digital Science are offering two online training sessions in March for the Dimensions database, covering how to: 
Search for publications and other research outputs, researchers, and institutions 
View and analyze publication citation and Altmetric data 
Explore connections between researchers, institutions, and their research outputs 
Use analytical views and visualizations to inform research and grant applications and reports 
Benchmark and compare research organizations based on publications, fields of research, and citation and Altmetric data 
Register for the March 14 or March 16 sessions. Dimensions is supported by the Research Development Office. 
---
Profiles Hotlist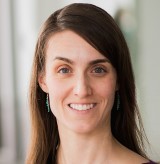 Joanna Hellmuth, MD, MHS
Assistant Professor of Neurology
"Risk factors and abnormal cerebrospinal fluid associate with cognitive symptoms after mild COVID‐19," Annals of Clinical and Translational Neurology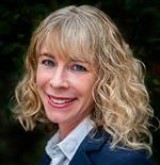 Karen Seal, MD
Professor of Medicine
"Association of Vitamin D Status and COVID-19-Related Hospitalization and Mortality," Journal of General Internal Medicine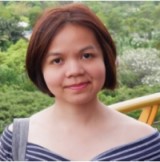 Venice Servellita
Bioinformatics Programmer
Clinical Laboratory Scientist
Chiu Lab
"Predominance of antibody-resistant SARS-CoV-2 variants in vaccine breakthrough cases from the San Francisco Bay Area, California," Nature Microbiology
---
Events
Special Event | UCSF Profiles Women in Science Page for Women's History Month
In March, UCSF Profiles will feature a Women in Science page. To be listed on the page, include she/her pronouns in your Overview. Login to edit your profile and add your pronouns to the UCSF Directory. They are needed for your profile to be included on the feature page. 
Panel Discussion | EHR Data for Research at UCSF
The DEB Digital Health Initiative will host a Zoom seminar March 18. Learn about electronic health record data at UCSF, how-to's, and research examples using identified and de-identified EHR data. Best practices and FAQs about access and analysis will be covered. Register here.
Rescheduled Event | PMWC 2022
The 2022 Precision Medicine World Conference will now convene June 28-30. Get updates and register here.
---
Funding Updates
Submit | Artificial Intelligence/Machine Learning Demonstration Projects
This opportunity aims to bring advances in data science, machine learning, and artificial intelligence into real-world clinical practice, and enhance infrastructure for UCSF's Learning Health System. Funded project teams will receive investigator salary support for one year. Submit a 1-page preliminary proposal by February 27. 
Apply | 2022 Center for Aging in Diverse Communities Scientist Program
Seeking applications for future CADC Scientists who will investigate research questions within the scope of CADC's goals among older Black/African American, Latinx, Asian American, Pacific Islander, Native American/American Indian populations, or sexual and gender minorities of any race/ethnicity. Application deadline is March 4.
Update | RAP Spring 2022 Cycle New Submission Date
The RAP Spring 2022 cycle deadline to submit has been postponed from February 28 to March 14. For more information and to see new and exciting funding opportunities, including one for anti-racism research ($10k and $50k), please visit the RAP website.
Marcus Program in Precision Medicine Innovation
The Marcus Award program cycle has been shifted and the Research Development Office is still anticipating a funding call announcement in late February 2022.
NIH Funding Opportunities Specific to COVID-19
Visit this website for the latest funding opportunities.
---
NIH Updates
NIH issues new FAQ resources for implementing the NIH Policy for Data Management and Sharing.
Policy and Guidance:
Notice NOT-OD-22-050 announces publication of the revised grants policy statement for fiscal year 2022.
Flexibilities:
Register | 2022 CRC Training Opportunities
Boost your knowledge and freshen your skills! Training for clinical research study teams are available and open for registration, including Bootcamp, Pre & Post Award Tasks, Data Management, Audit Readiness, and more. Courses primarily geared toward CRCs but all are welcome to attend.
New | Start Your Research Strong in 2022! 
Tips for working with Office of Sponsored Research (OSR) in the new year: collaborate with OSR early, new OSR website, Other Support and Biosketch updates and receiving important emails. 
New | Test Revised UCSF Profiles at Modern Search
One-click searches for people with selected experience and interests. Top ten search results include photos and summaries. Login to make sure your photo is current. Please tell us what you think at [email protected].
New | Tissue Acquisition Policy
The Biospecimen Services Program and the Office of Research have developed a new tissue acquisition policy – if you are a tissue biospecimen-based researcher, please review this new policy on the Biospecimen Services Program website.
Notice | Ultra Low Temp Freezer Rebates
Receive a $4,500 rebate for recycling your old freezer and replacing it with an Energy Star model. Get a $2,000 rebate for choosing to purchase a new Energy Star ULT. Get a $500 bonus rebate if your team can keep their old or new ULT at -70.
Notice | Experimental Participant's Bill of Rights in 49 Languages
To assure adequate consent documentation for non-English speakers, the IRB has translated the Experimental Participant's Bill of Rights document into 49 languages and dialects. Two versions of each, one with signature lines and one without, are available on the IRB website.
---
Useful Links