January 2020
Dear Colleagues,
In the new year, we are continuing to build bridges and strengthen partnerships across the UCSF research community. Facilities managers have been visiting lab spaces to better understand lab manager needs and develop services in response. Please read on to learn about the Lab Services Initiative and find an interview with Stephen Floor, PhD, along with other news and updates important to our community.
Regards,
Lindsey
---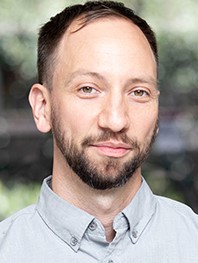 Researcher of the Month: Stephen Floor, PhD
Stephen Floor, PhD, is interested in the control of gene expression at the level of RNA. "Biology is very chaotic. You can write down the best plan that looks beautiful on paper, but because biology is so complex, it's extremely difficult to actually transition that plan into something that works. And not only is it difficult, it doesn't always behave in ways that you understand."
Read the interview.
---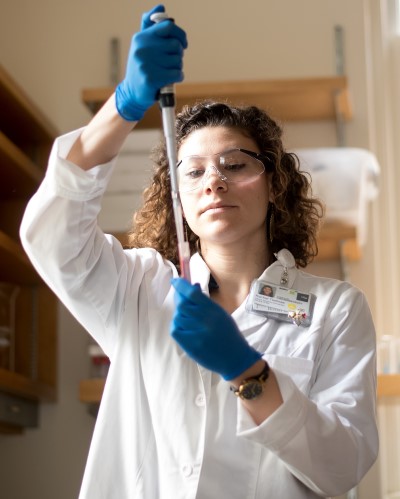 Understanding Lab Manager Needs
Facilities Associate Director Adam Schnirel began the Lab Services Initiative a year ago with the goal of breaking down silos and centralizing systems of information for lab equipment and emergency services. Schnirel and colleagues are walking through every research building on campus and holding information sessions to improve support services for lab and research space. Read more.
---
Call for Proposals: Clinical Trial Design Lab
Through the UCSF CTSI Trials Innovation Network partnership, investigators are invited to participate in its annual Innovations in Clinical Effectiveness Study Design Lab (June 29-30, 2020) in Boston, MA, led by the Johns Hopkins University-Tufts Trial Innovation Center. The Lab brings stakeholders together in a collaborative, confidential, case-based workshop to focus on clinical trial designs and development pathways that have the best chance of bringing treatments into optimal use. Attendees include the presenting investigator team, as well as participants from regulatory agencies, industry, payers, patient representatives, clinicians, and other academics. Deadline is January 30. For more information, please download the call and contact Lisa Schoonerman to indicate your interest. 
---
NIH Supplement for K-Grant Awardees with Child and Caregiving Life Events
The NIH has introduced a new administrative supplement to support K-grant awardees who are experiencing a critical life event, defined as childbirth, adoption, or primary caregiving responsibilities for an ailing spouse, child, partner, or a member of the immediate family. This is a one-year $50k direct cost supplement to assist with effort of additional personnel, computational services, supplies and equipment to sustain the research of the PI. Applicants should contact their program officers at the NIH Institute/Center supporting the parent award to confirm that the supplement falls within scope of the parent award. Internal K-grant awardees (KL2 or K12) are not eligible.
---
Profiles Hotlist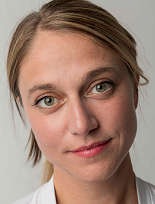 Caleigh Mandel-Brehm, PhD
Postdoctoral Scholar, Biochemistry and Biophysics
"Kelch-like Protein 11 Antibodies in Seminoma-Associated Paraneoplastic Encephalitis," New England Journal of Medicine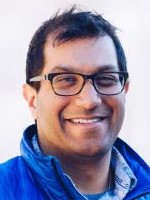 Hemal Kanzaria, MD
Associate Professor, Emergency Medicine
"Frequent Emergency Department Users: Focusing Solely On Medical Utilization Misses The Whole Person," Health Affairs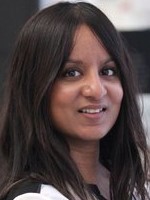 Rushika Perera, PhD
Assistant Professor, Anatomy
"Transcriptional control of subtype switching ensures adaptation and growth of pancreatic cancer," eLife
---
Events
Precision Medicine World Conference 2020
From January 21-24 the PMWC will once again be co-hosted by UCSF and highlight the work of over two dozen UCSF speakers and teams. Laura Van 'T Veer, PhD, will be the recipient of a Luminary Award at a reception January 21 (6-8 p.m., Genentech Hall). For more information, contact [email protected].
UCSF Weill Neuroethics Symposium
On January 28 at UCSF Mission Bay, this exciting program will convene a panel to hear various perspectives on the use of neurogenetics, neuromodulation, and patient data, including both prepared remarks and engaging interdisciplinary discussion. The agenda is designed to better prepare the neurosciences community to anticipate and address neuroethical concerns arising from their work as well as broader public engagement with these issues. More information here.
Women in Discovery Science Lecture: Cynthia Wolberger, PhD
The first annual Women in Discovery Science Lecture ("Histone Ubiquitination in Transcription and Nucleosome Dynamics") will be held on January 30 (3:30 p.m., Byers Auditorium) followed by a reception. Cynthia Wolberger, PhD, from Johns Hopkins was selected to receive this inaugural award to celebrate her remarkable career and achievements.
Participate: Take the Electronic Lab Notebooks Needs Survey
The Electronic Lab Notebooks (ELN) Task Force is assessing needs, researching tools, and recommending whether or not UCSF should pursue a campus-wide ELN license. Complete this short survey by January 31.
Participate: Take the Freezer Rating Survey
Supply Chain Management is seeking feedback on -80°C ultra-low freezers to make data-driven recommendations to UCSF researchers. Complete this short survey by January 31 to be entered into a prize drawing for a $5 dining gift card. 
TriP Microbiome Research Proposer's Day Workshop
UC San Francisco, UC Davis and Lawrence Berkeley National Laboratory (LBNL), have formed a Tri-Institutional Partnership on Microbiome Research and will convene an all-day workshop on February 5 at the Integrative Genomics Building at LBNL. Register by January 24. 
UC Biomedical Pitch Day
On February 10 the UC Center for Accelerated Innovation (CAI) and UC Biomedical Research Acceleration, Integration and Development (UC-BRAID) are partnering with UC Irvine Beall Applied Innovation to host a forum for UC faculty to pitch advanced translational programs to a group of potential investors. Please note that this event is specific to devices, including wireless devices, diagnostics, and tools.
---
Funding Opportunities
CTSI TL1 Postdoctoral Fellowship Now Accepting Applications
This fellowship seeks to train exceptional postdoctoral fellows and provide them with the methodologic, analytic, leadership, and team science skills required to conduct transformative early translational research. Deadline February 16.
UC-HBCU Request for Proposals
Applications accepted through March 16 for the UC-HBCU Initiative to increase the number of scholars from historically black colleges and universities completing UC academic doctoral programs. For questions, contact the Graduate Studies unit in the UC Office of Research and Graduate Studies via email. View information about application instructions and forms and apply through proposalCENTRAL. 
---
Infrastructure and Operations
New UCSF Fire Prevention Unit
Campus Fire Marshal Rocque Yballa leads a newly consolidated "UCSF Fire Prevention" unit within EH&S to facilitate lab renovations and help researchers ensure safety. For concerns about fire safety or questions about code compliance, contact [email protected].
Publication of Revised NIH Grants Policy Statement for FY 2020
Will your research be affected by 2019 policy changes? Check the detailed summary of significant changes made to the NIH Grants Policy Statement (rev. December 2019) that apply to NIH grant and cooperative agreements with budget periods beginning on or after October 1, 2019. 
NIH/AHRQ Changes to Policies, Instructions, and Forms for Research Training, Fellowship, and Career Development Applications
Be prepared for FORMS-F changes that will affect Research Training, Fellowship, and Career Development applications due on or after May 25. NIH will provide additional guidance and confirm implementation plans during early 2020. 
New NIH "FORMS-F" for Grant Applications
NOT-OD-20-026 announces NIH's plan to implement FORMS-F for grant applications due on or after May 25. The notice provides a high-level summary of form changes and plan to transition from FORMS-E to FORMS-F, and the NIH plans to provide additional guidance and confirmation of implementation plans in early 2020. 
FDA Requires Use of the Prior Approval Module in eRA Commons
Are you planning to request prior approval for changes to your award from the Food and Drug Administration (FDA)? Effective as of January 1, read about the new FDA requirements for making prior approval requests.
Federal Alert: Check Approaching Deadlines to Draw Funds on Multi-Year Funded Awards Supported by Fixed Appropriations
Will the funds supporting your Federal Multi-Year Funded (MYF) award expire on September 30? See HHS reminders for AHRQ awards. This applies to all federally funded MYF awards supported by fixed appropriations. 
---
Training and Tools
Precision Medicine at UCSF: Answers to Six Key Questions
What are some common misconceptions about precision medicine? What is a knowledge network, and how is it boosting research and clinical practice at UCSF? Who benefits? Keith Yamamoto, PhD, explains why UCSF is considered a leader in the field and describes the "machine" created here to fuel new insights.
LivingGreen Laboratory Certification
It's not too late to be recognized by the Chancellor at the 2020 Sustainability Awards Ceremony! Start your green lab certification now by emailing [email protected]. It's a great way to lead your lab in reducing waste, cutting energy use, and more. Over 25 UCSF labs are already certified! 
Trainings for Clinical Research Coordinators
In-person and eLearning courses are available for UCSF Clinical Research Coordinators (CRCs).  All courses are free of charge and registration for upcoming modules include:
Advanced Computational Methods with UCSF Clinical Data on Information Commons
On February 6 learn how to apply Machine Learning and other advanced computational methods to your research via UCSF Information Commons, a high-performance compute environment powered by AWS Apache Spark cluster. This hands-on workshop will teach you how to use Information Commons and more.
Master's in Clinical Research Program
Now accepting applications for the 2020-2021 academic year. Deadline March 16.
---
Useful Links