January 2021
Dear Colleagues,
It has been an honor to lead UCSF as vice chancellor of Research (VCR). As I transition to my next chapter at the National Institute of Arthritis and Musculoskeletal and Skin Diseases, I will carry extraordinary memories of the decades I have spent at UCSF, from my time as a medical student and rheumatology fellow to my roles as a clinician-scientist and educator in the schools of medicine and dentistry and as a member of the CTSI leadership team. As I shared in this month's Expresso newsletter, I am proud of your outstanding contributions leading the way across research, shown most profoundly over the past year in our committed response to COVID-19. You have my gratitude for your support and collegiality in fulfilling the University's mission through research and collaboration.
As I say farewell to you in the inauguration week of President Joe Biden, I am optimistic about our nation's future under the incoming administration and look forward to the opportunities ahead as part of the NIH leadership. Our transition into the new year has been alarming and sobering, as we saw violence unfold at the Capitol, in an attack on our democracy and our legislators. Nationally, the pandemic has escalated to record levels, particularly in Southern California, and we have lost 400,000 U.S. lives. Please care for your own health in this time of grief and check in with others, as we continue to live with the challenges of physical distancing and isolation.
As announced in November, due to the current financial constraints and the hiring freeze, Executive Vice Chancellor and Provost Dan Lowenstein will be assuming interim VCR responsibilities in close partnership with the following Research Executive Team:
School of Medicine Vice Dean for Research David Morgan – basic and translational research
Associate Vice Chancellor of Clinical Research Hal Collard – clinical (patient and population-based) research
Senior Associate Vice Chancellor of Research Brian Smith and
Assistant Vice Chancellor of Research Winona Ward – research infrastructure, operations, and sponsored research
This organization outlines who to contact for any of your research-related needs in 2021. You can also write to [email protected], and your message will be assigned accordingly. Thank you for your continued resiliency as we move forward.
I know that UCSF will continue its world-renowned tradition of discovery. You have my best wishes for your health and well-being in 2021 and beyond.
Sincerely,
Lindsey
---
Interview of the Month: Edward Kuczynski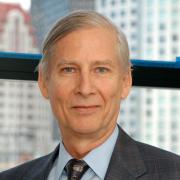 Taking on immediate challenges during the COVID-19 pandemic, Edward Kuczynski, MA, rejoined UCSF as Director of the Human Research Protection Program (HRPP) in May 2020. 
Kuczynski said, "In those early weeks, I quickly realized how centrally positioned the HRPP was to so many challenges and questions about how to operate clinical research studies in the context of a pandemic response." read more
---
Transformative Open Access Agreement with Springer Nature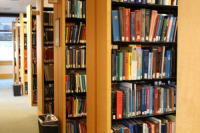 As of January 4, UCSF authors can make research they publish in Springer journals freely available to read by taking advantage of UC's new open access agreement. Its first phase supports UC authors whose articles are accepted by journals in the Springer portion of the Springer Nature portfolio, as well as some academic journals on nature.com. Upon acceptance of an article, UC-affiliated corresponding authors can have their article designated for open access publishing with funding support from the UC Libraries.
---
Call for Comment: Proposed Presidential Policy on UC Research Data and Tangible Research Materials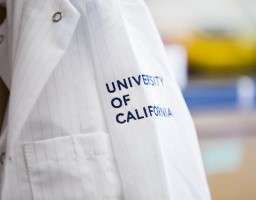 The University of California Office of the President invites comments on a new policy describing the responsibilities of the campus leadership and its researchers concerning access to and retention and maintenance of research data and tangible research materials produced during the course of University research.
The policy affirms that the Regents of the University of California own all research data and tangible research materials.
These data and materials must be retained as long as required by funders, publishers, campus policy, compliance or regulatory bodies, applicable law, relevant agreements, and in accordance with the standards of the principal investigators' (PIs) scholarly disciplines.
When PIs leave the University, these data and materials remain the property of the Regents of the University of California. However, PIs may generally take copies of data generated under their research projects.
If you have any questions or comments, please complete this Qualtrics form by March 23, 2021.
---
Job Opportunity: Director, Office of Clinical Trial Activation
The UCSF Office of Research has posted a new position for Director, Office of Clinical Trial Activation (OCTA) (#57237BR). The Director of OCTA assumes responsibility for all support staff and responsibilities of OCTA with a principal focus on clinical trial activation and compliance, and providing operational and strategic leadership for 50 staff. The Director reports to the Executive Vice Chancellor & Provost (EVCP) through the Vice Chancellor for Research and Associate Vice Chancellor (AVC) of the Office of Sponsored Research. The Director will work collaboratively with stakeholders, departments, administrative, and compliance units across UCSF, UCSF Health, Zuckerberg San Francisco General Hospital (ZSFG), Veterans Affairs Medical Center (VAMC), and Benioff Children's Hospital Oakland (BCHO). Successful candidates will have extensive experience in clinical trial operations, including management systems and reporting, as well as fiscal and regulatory compliance.
---
Coming in April: New Award Verification Process
UCSF will implement a new award verification procedure to support principal investigators (PIs) in meeting requirements under the Uniform Guidance for federal awards. PIs will cease using the Effort Reporting System and will use a new online tool for award verification. Learn more about what will change beginning in April 2021.
---
Profiles Hotlist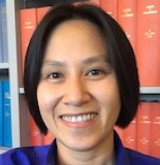 Thuy Doan, MD, PhD
Associate Professor, Proctor Foundation
"Macrolide and Nonmacrolide Resistance with Mass Azithromycin Distribution," New England Journal of Medicine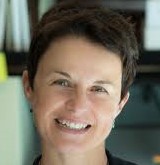 Melanie Ott, MD, PhD
Director, Gladstone Institute of Virology
"Amplification-free detection of SARS-CoV-2 with CRISPR-Cas13a and mobile phone microscopy," Cell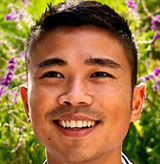 Glenn-Milo Santos, PhD, MPH
Associate Professor, Community Health Systems
"Economic, Mental Health, HIV Prevention and HIV Treatment Impacts of COVID-19 and the COVID-19 Response on a Global Sample of Cisgender Gay Men and Other Men Who Have Sex with Men," AIDS and Behavior
---
Attention Clinical Research Coordinators: We Want Your Feedback!
CTSI's training program and the Office of Environment, Health and Safety are requesting CRC input to identify existing gaps in training, with a particular focus on safety. Your feedback is extremely valuable to us! Please take a few moments to complete this short survey. 
---
Events
Precision Medicine World Conference on COVID-19
January 25-27
This FREE, special online conference will examine every aspect of a precision-medicine approach to COVID-19, including decoding the virus, scaling diagnostics, tackling the pandemic in healthcare systems, building data platforms, accommodating clinical trials, vaccines, and new treatments.
Fireside Chat with Dr. Nora Volkow
January 26, noon-1:30 p.m.
Join us for a Fireside Chat with Dr. Nora Volkow of the National Institute on Drug Abuse at the NIH (registration). We are excited to have Dr. Volkow engage with the UC CTSAs for a lively and dynamic discussion. 
Anti-Racism Town Hall III - Focus on Faculty
January 29, noon-1:15 p.m.
Please join UCSF leaders and your colleagues for the third in a series of quarterly town hall meetings focusing on UCSF's Anti-racism Initiative. This forum will address racism's impact on faculty, discussing the current climate, opportunities, gaps, and initiatives.
---
Funding Updates
The Office of Sponsored Research reports the following summary of COVID-19 related proposals and awards as of January 19:
Total proposals: 588
Total requested: $672,047,350
Total awards: 204
Total awarded: $153,096,020
Resource Allocation Program (RAP)
Cycle opens January 25, deadline is March 1 at 2 p.m. 
Information on the intramural funding opportunities for the Spring 2021 cycle.
NIH Announcements Regarding Eligibility Due to COVID-19
---
Infrastructure and Operations
Decision-Making Process about On-site Research During COVID-19
Learn about the guiding principles, framework, and metrics informing the Office of Research's decisions regarding research reopening and density during the pandemic.
New UCSF Office of Research Guidelines for Clinical Research Monitoring
Become familiar with the guidelines for remote and on-site clinical research monitoring given the current public health emergency order and UCSF travel guidance 
Summary of Guidelines on Density, Quarantine, and Testing for Research Activities (Updated 1/12/21)
Review the Office of Research summary document for quick guidance on research density and requirements under the UCSF quarantine order and travel policy for different categories of research and personnel (including clinical research participants and monitors).
Mask Advisory | N95 vs. KN95
With such similar sounding names, it can be confusing to understand the difference between an N95 respirator and a non-compliant KN95. Read more to learn which is safe and how to use each properly.
Campus Safety Hazard Report
As a component of UCSF's Injury & Illness Prevent Program, all staff are reminded and encouraged to report any safety issues or concerns to their supervisor or directly to Environment, Health and Safety (EH&S). Email EH&S directly or submit a report anonymously online. 
iLab has replaced MyCORES as the UCSF Core Ordering and Reporting System
Core Instrumentation and Services previously requested in MyCORES are now available in iLab.
---
Training and Tools
Register Now | CRC Training Opportunities
Join us on Zoom for courses focused on core knowledge and skills. Click here to sign up for CRC Bootcamp January 28 and 29, Data Management February 3, and Effective Communications on February 4. More info on the Training website.
DocuSign eConsent Platform is Compliant with FDA Part 11
UCSF now has a version of DocuSign that is compliant with the FDA's privacy rules. Learn more about using DocuSign's eConsent platform at FAQ #2.
MD Link and Remote Monitoring Visits | Online Training
MD Link is a managed access web page for non-UCSF providers and staff to view APeX data via Chart Review. Study teams can click here for a new online resource providing an overview of how to set up and use MD Link for the remote monitoring of studies by study monitors.
Clinical Research During COVID-19 | Online Training
This course, launched in November 2020 and recently updated with links to current guidances, is designed to help ensure study teams have the knowledge and resources needed to operate safely and compliantly during the pandemic as we gradually resume on-site clinical research activities. 
GitHub Launched at UCSF | UCSF IT
GitHub, a leading open-source platform for software developers, is now available for free at UCSF. Use GitHub to increase team collaboration, encourage code review, create DevOps workflows, avoid PHI breaches, and more.
---
Useful Links
About Research Resource
Please send an email to submit content of interest to our research community.