Temporary Hold on Category 3 On-Site Clinical Research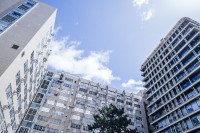 As announced on January 11, UCSF has extended the temporary hold on Category 3 on-site clinical research through January 28. The actual duration will depend on the course of the pandemic. Executive Vice Chancellor and Provost Dan Lowenstein and other leaders from the Office of Research will continue to send email updates, which are also being posted on the Office of Research website. To opt-in to receiving the email updates, contact Shelley Wong.
Please note: The temporary hold applies only to participants coming onto UCSF's campuses solely for research purposes and whose research visit does not involve care of any kind deemed essential to the health and well-being of the participant. Thus, research conducted on participants already at UCSF for clinical purposes (e.g., ambulatory visit, procedure, inpatient stay) is still allowed. Find more information online and contact [email protected] for questions.
---
UCSF AAALAC Accreditation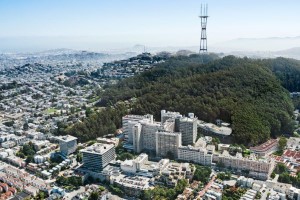 We are very pleased to report that the UCSF animal research program has been independently evaluated by AAALAC International and found to be truly outstanding in all respects. A six-person team conducted a four-day site visit of UCSF's animal care and use program, thoroughly examining our campus animal facilities and research protocols. The AAALAC team was very impressed with everyone's knowledge and obvious dedication to ensure the utmost in animal welfare and laboratory safety practices. Read more about UCSF's commendations.
---
Congratulations to New Chan Zuckerberg Biohub Investigators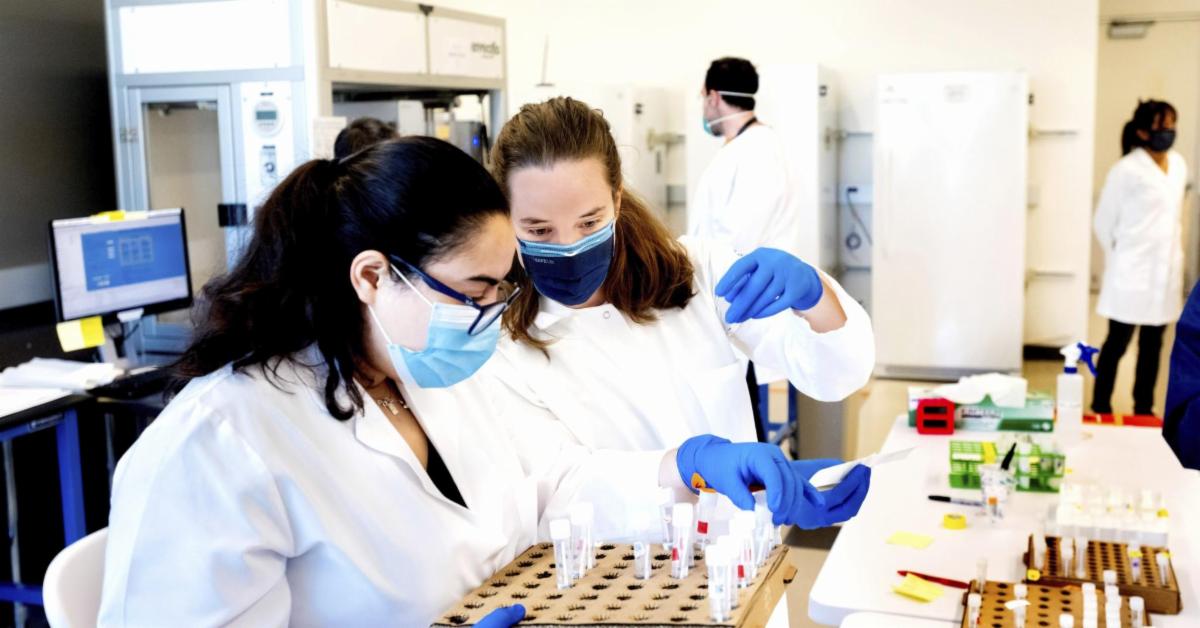 Named to the second cohort of Chan Zuckerberg Biohub Investigators, 32 UCSF researchers will each receive $1 million in unrestricted funds over five years to support innovative research. The program's 86 awardees from UCSF, UC Berkeley, and Stanford span disciplines ranging from public health to basic science to engineering.
---
Announcing Genetic Samples from Oaxacan Indigenous Communities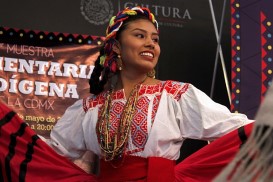 While many researchers within and outside UCSF are trying to dissect the disproportionate toll of COVID-19 and other diseases in vulnerable communities, populations with Indigenous American ancestry are consistently and heavily under-represented in biomedical research. A new UCSF resource of genetic samples of participants from three Oaxacan Indigenous tribes is thus invaluable to advancing genetic research in populations with Indigenous American ancestry (read a 2014 Science paper by Moreno-Estrada et al). The samples will be accessible to all UCSF investigators with oversight provided by Esteban Burchard, MD, MPH and Elad Ziv, MD and their teams.  
---
NIH Issues RFI on Potential Updates to Genomic Data Sharing Policy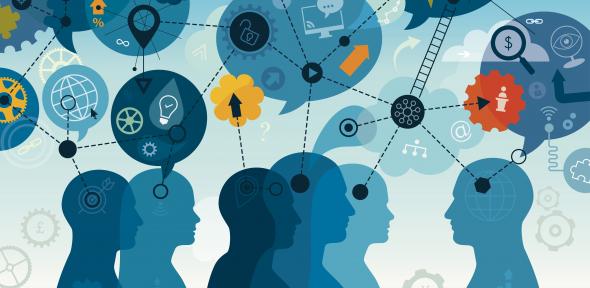 The NIH has published a request for information to consider options to update the NIH Genomic Data Sharing Policy to be in line with evolving scientific opportunities and stakeholder expectations. For additional information, please read the NIH blog post "Refreshing NIH's Genomic Data Sharing Policy." Deadline: February 28.
---
Profiles Hotlist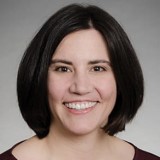 Alexis Beatty, MD, MAS
Associate Professor of Epidemiology & Biostatistics
with Noah Peyser, PhD, Xochitl Butcher, Jennifer Cocohoba, PharmD, MAS, Feng Lin, MS, Jeffrey Olgin, MD, Mark Pletcher, MD, MPH, Gregory Marcus, MD, MAS
"Analysis of COVID-19 Vaccine Type and Adverse Effects Following Vaccination," JAMA Network Open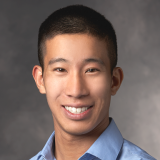 Jason Nagata, MD
Assistant Professor of Pediatrics
with Puja Iyer
"Moderate-to-vigorous intensity physical activity among adolescents in the USA during the COVID-19 pandemic," Preventive Medicine Reports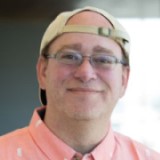 Brian Shoichet, PhD
Professor of Pharmaceutical Chemistry
with Henry O'Donnell, Tia Tummino, Conner Bardine, and Charles Craik, PhD
"Colloidal Aggregators in Biochemical SARS-CoV-2 Repurposing Screens," Journal of Medicinal Chemistry
---
Events
NIH UNITE Initiative Listening Sessions
NIH launched the UNITE initiative to address structural racism in the biomedical research enterprise. Listening sessions (register here) are being held to learn from external stakeholders about challenges in achieving racial equity; insights shared will help identify UNITE priorities and inform an NIH action plan:
Students and Trainees - January 26
Research Staff - January 27
Colleges and Universities - February 1
COVID-19 in California's Safety Net Settings
SFBayCRN invites you to a webinar on January 28 at noon with Rebecca S. Etz, PhD, co-director of the Larry A. Green Center for the Advancement of Primary Care for the Public Good. Dr. Etz will share learnings from periodic surveys of a sentinel network of primary care clinicians and their patients used to inform the COVID-19 national response.
PMWC 2022 Rescheduled to June
The 2022 Precision Medicine World Conference will now convene June 28-30. Get updates and register here.
---
Funding Updates
RAP Fall 2021 Award Results
The RAP Fall 2021 application review has been completed. Funding results are available on the RAP Portal dashboard. The next online application submissions for the Spring 2022 cycle will launch on January 24. Get more information on the funding opportunities and apply here.
CTSI KL2 Career Development Award
Now accepting applications for the CTSI KL2 career development award. KL2 scholars are awarded three years of salary support up to $120,000 annually and $25,000 in research funding. Join other junior faculty at UCSF pursuing clinical and translational research in a supportive and enriching environment. Application deadline is February 7.
Ujima Mentoring Program
The UCSF Center for AIDS Prevention Studies is seeking applicants for the Ujima Mentoring Program, which provides multidisciplinary research mentoring and funding ($80,000) to early-stage investigators, particularly those at Historically Black Colleges and Universities who focus on high-priority areas that address HIV prevention, care, and treatment in Black/African American communities. Contact [email protected] for questions. Deadline: February 11.
Marcus Program in Precision Medicine Innovation
The Marcus Award program cycle has been shifted and the anticipated funding call announcement will now be in February 2022.
Coming soon! AI funding opportunity!
Keep a look out in early February for the 2022 Artificial Intelligence/Machine Learning Demonstration Projects funding opportunity, aimed at advancing UCSF as a Learning Healthcare System. Funded proposals will receive investigator salary support for one year (up to 20% effort for project leadership) and additional in-kind support from CTSI, Bakar Institute and UCSF Health Informatics. To receive an email when this opportunity is formally announced, contact [email protected].
NIH Funding Opportunities Specific to COVID-19
Visit this website for the latest funding opportunities.
---
NIH Updates
Policy and Guidance:
Flexibilities:
---
Operations, Training, and Tools
Register | CRC Training Opportunities
Effective Communication - January 19
Data Management - January 20
Pre & Post Award Tasks (covers topics important for interventional research studies using APeX and OnCore for billing procedures, ZZ/XX statements, and coverage analysis) - January 26
Apply | 2022 NIH mHealth Training Institute
The hybrid 2022 NIH mHealth Training Institute (mHTI) at UCLA, designed to develop the next generation of transdisciplinary mHealth researchers, will blend online webinars with an immersive in-person learning experience (July 26-29). Application deadline is February 20.
New | Wynton Can Now Be Used with PHI
Wynton PHI environment is now available to all UCSF researchers and affiliates. Learn more about using the entire Wynton HPC environment to process research computing jobs involving Protected Health Information (PHI) and/or sensitive data.
Notice | IRB FAQs: Consenting Non-English Speakers
In 2021, the IRB implemented a policy requiring studies to provide fully-translated consent forms when more than two participants who speak the same non-English language are enrolled. In coordination with the Cancer Center, the IRB has published implementation FAQs about this policy. 
---
Useful Links
---