July 2020
Dear Colleagues,
To ensure that UCSF is as prepared as possible to address the ongoing pandemic, EVCP Dan Lowenstein has asked Kathleen Liu, PhD, and Anita Sil, MD, PhD, to co-chair the COVID-19 Research Coordination Task Force. We thank Kathleen and Anita for their leadership and all members for their service. The charge of the task force is to:
Coordinate, facilitate, and foster current and planned research at UCSF to address COVID-19 and potential future pandemics and
Build broad awareness of existing UCSF COVID-19 research efforts, leveraging existing communication tools and Office of Research efforts.
We are all under enormous pressure – now more than ever as we respond appropriately to the health crisis of the COVID-19 pandemic and to the long-standing crisis of racial inequity. At the same time, many faculty, especially those at vulnerable career stages, are desperate for research funding critical to restarting their work that has been impacted by the pandemic.
UCSF is fortunate in providing an array of internal grant funding mechanisms – from seed funds to substantive multi-year grants – that can help at this time as well as serve an essential role in seeding and supporting research during our "normal" operations. The RAP mechanism, for example, coordinates the steady availability of approximately $6 million per year in seed funding, managing a bi-annual review process that ensures fair funding decisions and provides proposal feedback to applicants to help them improve subsequent support solicitation. Other campus funding competitions similarly involve critical scientific review processes.
These peer reviews require a cadre of faculty, often more experienced in obtaining research funding, to volunteer on grant review committees. This service is absolutely essential for a healthy research enterprise. We strongly encourage any of you to accept invitations to review and help our research community to succeed. As Paul Volberding, MD, chair of the RAP Executive Committee, notes, "We know this does take some time and effort, but hope you agree that this is a way we can all support our future success and maintain our international reputation and the pipeline of our amazing talent." We'd like to echo his sentiments, thanking all who help proposal review on campus now and encouraging their involvement in the future, along with others who are not yet involved. Thank you for your service and dedication.
Regards,
Lindsey
---
FDA Approves ISPY COVID Clinical Trial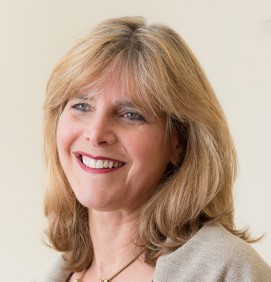 Led by Laura Esserman, MD, Kathleen Liu, MD, PhD, Carolyn Calfee, MD, and Matthew Matthay, MD, the ISPY COVID clinical trial is a Phase 2 adaptive platform clinical trial of novel therapies for hospitalized patients with severe COVID-19. With FDA approval, ISPY COVID will bring together the novel clinical trial design and statistical expertise from Dr. Esserman's group with content and practical expertise in acute respiratory distress syndrome clinical trials from Drs. Liu, Calfee, and Matthay's groups. Novel therapeutics will be added to and compared against a backbone of remdesivir. ISPY COVID will roll out over the next several weeks at up to 20 sites in the ISPY network across the U.S.
---
Update: NCI Flexibility to Support Postdoctoral Fellows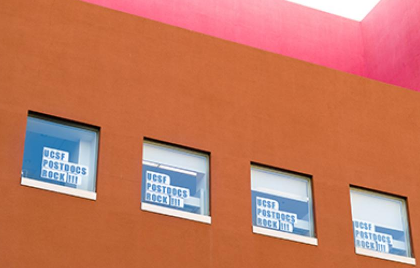 NOT-CA-20-082 announces an opportunity for National Cancer Institute principal investigators whose postdoctoral fellows have temporarily lost stipend support from a non-profit sponsor as a result of COVID-19. This administrative supplement will support the postdoctoral fellow's salary plus F&A for time and effort, up to six months, on active NCI funded grants and cooperative agreements in the area related to the focus of the postdoctoral fellow's work. Due dates: rolling basis from July 6-August 14, 2020.
---
Now in Beta Phase: NIH All of Us Researcher Workbench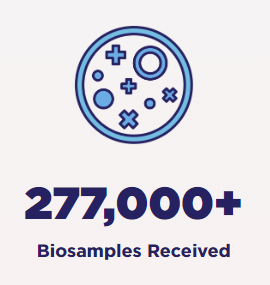 The NIH All of Us Researcher Workbench program is building one of the world's largest and most diverse datasets to advance precision medicine research. This early version includes data generously shared from nearly 225,000 participants, 75% from historically underrepresented communities and more than 45% of diverse races and ethnicities. Visit the Research Hub website to learn more and access a suite of custom tools to create, review, and analyze cohort data. 
---
UCSF is First Health System on CommonHealth App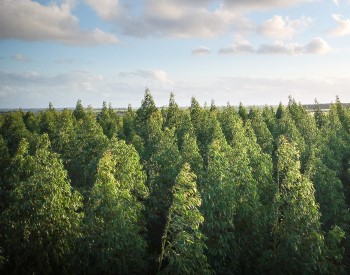 UCSF has partnered with The Commons Project and other institutions to develop the CommonHealth app, which enables any Android user to grab and share their EHR data. Now in a live beta test phase, UCSF is the first health system to use this app, which is critical for research since Android users make up 52% of the smartphone market and Apple Health only works for iPhone users.
---
COVID-19 Profiles Hotlist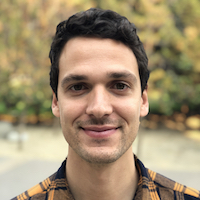 Mehdi Bouhaddou, PhD
Postdoctoral Scholar, Cellular and Molecular Pharmacolgy
"The Global Phosphorylation Landscape of SARS-CoV-2 Infection," Cell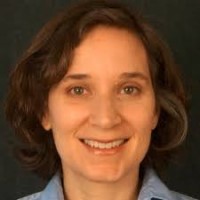 Annesa Flentje, PhD
Associate Professor, Community Health Systems
"Depression and Anxiety Changes Among Sexual and Gender Minority People Coinciding with Onset of COVID-19 Pandemic," Journal of General Internal Medicine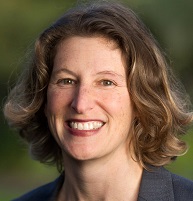 Brie Williams, MD
Professor, Medicine
"Medical Isolation and Solitary Confinement: Balancing Health and Humanity in US Jails and Prisons During COVID-19," Journal of General Internal Medicine
---
Events
Streaming Now: UCSF COVID-19 Hackathon!
Participants from around the world – including from many of the world's preeminent education, research, and technology institutions – designed new, innovative, and technical solutions to the health, medical, and scientific challenges we face due to the COVID-19 pandemic. View the kickoff event and showcase finale!
Ethical Questions in Open Science
This talk on July 21, 4-5 p.m. with UCSF Data Services Librarian Ariel Deardorff, MLIS, will give an overview of the current state of open science in biomedical research and spark a dialogue about the ethics of practicing science in the open.
Transforming the Culture of Care Improves Preterm Survival
Join us on July 29, 9 -10 a.m. to hear results from one of Preterm Birth Initiative East Africa's anchor studies (funded by the Bill & Melinda Gates Foundation), researching how an intrapartum quality of care improvement package can impact preterm survival in Kenya and Uganda.
SFBayCRN 6th Annual Stakeholder Meeting
Join us on September 30, 8:30 a.m.- 4 p.m. for SFBayCRN's Virtual Meeting: "Practice-Based Research in a Changing World: Building Capacity to Address the Urgent Needs of Diverse Communities." Speakers from UCSF and local health systems will discuss how COVID-19 and the recognition of structural racism are shaping current and future health care priorities and research. Register here.
Special Strategic Projects Program
This RDO program involves cross-institutional research collaborations, donor proposal development, support for campus-wide initiatives, and outreach activities with other research development and research administration partners within UCSF, UC, and across the nation. The current project list includes:
Improve Your Library Experience!
The UCSF Library is constantly trying to improve the library experience and is asking for current UCSF students, faculty, staff, and other affiliates to participate in quick 30-minute user research via Zoom. Sign up here.
---
Funding Update
The Office of Sponsored Research reports the following summary of COVID-19 related proposals and awards as of July 19:
Total proposals: 321
Total requested: $329,903,159
Total awards: 78
Total awarded: $95,651,973
---
Infrastructure and Operations
Updated AVMA Guidelines for Euthanasia of Animals
Are you planning to submit a proposal for an animal study on or after October 1, 2020? Ensure that your application aligns with the AVMA Guidelines for the Euthanasia of Animals: 2020 Edition.
UCSF COVID-19 Research Patient and Community Advisory Board Consultation
At any point in the development of your research project, maximize the feasibility, accessibility, applicability, health, and health equity outcomes impacts of your project by booking a review session with a panel of expert diverse patient and community research advisors. Topics range from project design, diverse participant recruitment, community partnerships, and translation of evidence to practice and policy. Sessions are free; request a consult and contact Abby Cabrera for more information.
Resources to Support Remote Study Recruitment + Additional Support of COVID-19 Research
CTSI's Participant Recruitment Program can support your virtual study recruitment efforts through MyChart recruitment (automated search of the electronic health record to identify potentially-eligible UCSF patients), social media recruitment, free study website templates, tips on creating online screening forms and more! COVID-19 studies may receive content development and website template set-up support.
Reminder of FORMS-F Requirements and Inclusion Across the Lifespan Requirements for NIH Applicants and Recipients Submitting Updates Using the Human Subjects System
Are you planning to apply for a grant or research contract supported by the Agency for Healthcare Research and Quality (AHRQ)? Please become familiar with AHRQ's Data Management Plan Policy.
Notice of Requirement for Electronic Submission of All Administrative Supplements
The streamlined submission method through the eRA Commons will be discontinued effective July 25, 2020. Learn how to apply for administrative supplements.
New Article Added to NSF Terms and Conditions of Award
Become familiar with the new article added to NSF award Terms and Conditions, which requires post-award disclosure of current support and in-kind contribution information that was not included during the proposal process.
---
Training and Tools
Summer Research Workshop Courses
The Summer Clinical Research Workshop includes four courses that are the starting point for all clinical research training. Courses introduce the field of clinical research by providing instruction in designing clinical research, collecting and managing clinical research data, and exploring big data.
New Resources on CTSI Calculator Website
CTSI's Sample Size Calculator website has gained traction not only at UCSF, but nationwide – it had 300,000 sessions in the past year with users from 1,200+ universities. The redesigned website has a calculator finder tool and new calculators useful for researchers studying and using diagnostic tests.
CDPH Released CalCAT (Covid Assessment Tool) to the Public
CalCAT has aggregated estimates of R-effective hospitalization forecasts and long-term scenarios for California. CDPH also open-sourced the code so that people can modify and make it their own.
Have an IRB Question? Ask Andy!
Meet "Andy," a new alternate method for submitting your Analyst of the Day questions. Andy eliminates unnecessary back-and-forth by asking for the specific information the IRB needs to answer your questions. You are still welcome to call or email the IRB, but we encourage you to try "Asking Andy."
---
Useful Links
---
About Research Resource
Please contact 

[email protected]

 to submit content of interest to our research community.