Updates on UCSF Policies, PRAB, Digital Transformation, and Pew News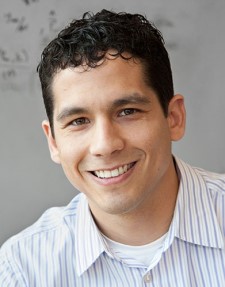 On July 15, UCSF issued new policies, including masking and quarantine requirements; UC issued a systemwide vaccination policy. Please watch this Friday's Town Hall for critical updates about implementation of these policies as well as read and share the important updates posted on the UCSF COVID website. All on-site employees and learners must take the daily UCSF health screener.
A reminder: our new inbox for managing COVID-19 related research queries is [email protected]. Our [email protected] email is returning to a general research inbox for Office of Research communications.
Renowned firms HGA and Snøhetta were selected as the design team for the Parnassus Research and Academic Building.
Directed by Ryan Hernandez, PhD (above right), the new UCSF Initiative for Digital Transformation in Computational Biology and Health Data Science issued a call for applications for Computational Innovator grants and fellowships.
In Pew news: Congratulations to Stephen Floor, PhD, and Qili Liu, PhD, who were named Pew Scholars in the Biomedical Sciences, and Mariana Duhne Aguayo, PhD, who was named a Pew Latin American Fellow in the Biomedical Sciences.
---
Researcher of the Month: Jennifer James, PhD, MSW, MSSP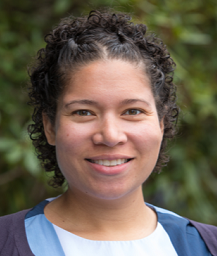 Jennifer James, PhD, MSW, MSSP, is a 2021-2024 recipient of a Greenwall Foundation Faculty Scholar Award, which funds junior faculty over three years to carry out innovative bioethics research. Her project focuses on incarceration and health, as she is working closely with the California Coalition for Women Prisoners. Between 2006 and 2010, hundreds of women were sterilized without proper informed consent in California's women's prisons.
James says, "I'm interested in understanding what it was like to be sterilized in that setting through interviewing people who underwent those procedures and learning about their experience, but I'm also really interested in understanding how people make health care decisions in prisons now with the heightened regulations." Read more
---
New Director of Office of Clinical Trials Activation: Christy Anton, MBA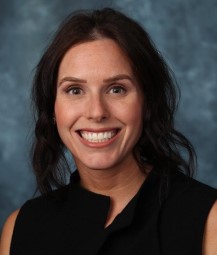 After a nationwide competitive search, the Office of Research is pleased to announce that Christy Anton, MBA, will join UCSF as the director of the Office of Clinical Trials Activation (OCTA) effective August 30. In this role, Anton will oversee clinical trial activation and compliance services at UCSF, reporting to Assistant Vice Chancellor of Research Winona Ward and collaborating closely with the Office of Clinical Trials Operations (CTO) directed by Payam Nahid, MD, MPH. Anton joins UCSF from her role as the director of the Clinical Trials Office at the Ann & Robert H. Lurie Children's Hospital of Chicago.
---
Video Spotlight: UCSF Research Biospecimen Town Hall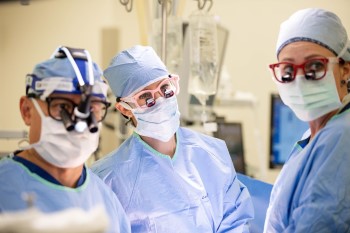 At the town hall event on July 14, Ben Braun, MD, PhD, Ryan Gill, MD, PhD, and Hal Collard, MD, shared plans to integrate most biospecimen-related services currently provided by the Helen Diller Family Comprehensive Cancer Center, Biospecimen Resources Program, and Clinical and Translational Science Institute into a single UCSF research biospecimen core. View the recording, which also includes a panel discussion and Q&A, and complete a survey to share feedback.
---
Profiles Hotlist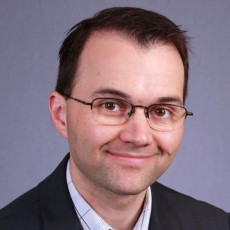 Benjamin Chaffee, DDS, MPH, PhD
Associate Professor of Preventive and Restorative Dental Sciences
and Jing Cheng, MD, MS, PhD, Elizabeth Couch, RDH, MS, Kristin Hoeft, MPH, PhD
"Adolescents' Substance Use and Physical Activity Before and During the COVID-19 Pandemic," JAMA Pediatrics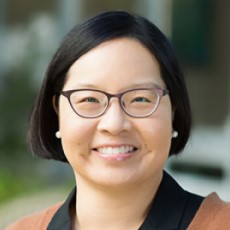 Alison Huang, MD, MAS​​​​​​
Professor of Medicine
and Ashwin Kotwal, MD, MS, Nadra Lisha, PhD
"Formal and informal social participation and elder mistreatment in a national sample of older adults," Journal of the American Geriatrics Society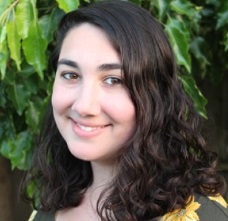 Tia Tummino
Graduate Student
Shoichet Lab
and Henry O'Donnell, Jiankun Lyu, PhD, Ziyang Zhang, PhD, Nevan Krogan, PhD, Kevan Shokat, PhD, Brian Shoichet, PhD
"Drug-induced phospholipidosis confounds drug repurposing for SARS-CoV-2," Science
---
Events
UC Wildfire Symposium: Fire in the Wildland-Urban Interface
July 28, 8 a.m.-12 p.m.
Learn how cutting-edge research on wildfires can help California achieve its wildfire resilience and recovery goals. Part of a series, this virtual event features researchers from UC campuses and national laboratories on topics including megadrought and extreme heat; wildland-urban interface; health impacts and wellness; climate equity and justice; and climate risk, insurance, and finance.
UC Tech 2021
August 9-11 (free)
The annual UC Technology Conference brings together 700 IT professionals from across UC to share knowledge to better support our University, presenting on topics that include research.
---
Funding Updates
The Office of Sponsored Research reports the following summary of COVID-19 related proposals and awards as of July 11:
Total proposals: 720
Total requested: $970,184,831
Total awards: 274
Total awarded: $213,745,036
NIH Funding Opportunities Specific to COVID-19
Visit this website for the latest funding opportunities.
---
NIH Updates
Policy and Guidance
Update | AHRQ Policy for Late Application Submission for Active Peer Review or National Advisory Council Service
Are you an appointed of temporary member of the AHRQ Initial Review Group (IRG), active Special Emphasis Panel (SEP) member, or National Advisory Council member? Read about the modified time requirements for submission and referral of research grant applications from AHRQ advisory groups.
Announcement | New Policy and Procedures for the Reporting of Human Subjects Enrollment Data for NIA Clinical Research Trials/Studies
Recipients of NIA awards for clinical research trials or studies: NIA has announced new policy and procedures for electronically submitting participant enrollment data in NIA CROMS.
Update | NIGMS Guidelines for Funding Investigators with Substantial Other Research Support
Do you have an application that is under consideration for funding from NIGMS? Find out what NIGMS considers to be substantial research support and become familiar with their guidance on NIGMS Funding for Investigators with Substantial Research Support.
Notice | Application Form Issue with RFA-RM-21-016 NIH Director's New Innovator Award Program (DP2 Clinical Trial Optional)
If you have been working on an application in response to this program, please read the important notice.
Deadline | NIH Loan Repayment Program
See if you are eligible to apply to one of the NIH Loan Repayment Programs. Applications will be accepted from September 1 until November 18.
Flexibilities
1.      NIH announcement of the availability of childcare support for Ruth L. Kirschstein NRSA Individual Fellowship Recipients
2.    Some NIH Institutes and Centers (ICs) are allowing flexibility to the 75% effort requirement on mentored clinical scientist research career development (K08) and/or mentored patient-oriented research career development (K23) awards. As implementation may differ by NIH IC, please check the notices listed below for IC-specific exceptions and instructions to apply or submit a request:
3.      NIH guidance to individual fellowship (F) and career development (K) recipients whose career trajectories have been significantly impacted by COVID-19 to request no-cost extensions or funded extensions
4.      NIH will continue the temporary extension of eligibility for the NIH K99/R00 Pathway to Independence applications during the COVID-19 pandemic.
5.      NIDDK will continue the temporary extension of eligibility for the NIH K01 Mentored Research Scientist Development Award during the COVID-19 Pandemic (NOT-DK-20-054).
6.      NIAID Guidance: NOT-AI-21-062 Notice to Extend Eligibility for Submission to PAR-19-371, NIAID Career Transition Award (K22 Independent Clinical Trial Not Allowed) due to COVID-related Disruptions
7.     NIH extends certain flexibilities for prospective basic experimental studies with human participants (BESH).
---
Operations, Trainings, and Tools
Attention | Updated IRB Review Fees
IRB review fees increased on July 1 and going forward apply to studies that are industry-sponsored and studies from UCSF-affiliated entities.
Attend | HealthTech Startup Week
The UCSF LaunchPad is hosting a "HealthTech Startup Week" from July 20-27 for UCSF students and trainees without any prior entrepreneurial training that features workshops, mentor sessions, networking, and team collaboration culminating in a pitch competition. Learn more and register today!
Register | Next CRC Bootcamp Dates Announced
Hone your clinical research operations skills at CRC Bootcamp (Orientation, Informed Consent, and IRB & Safety Reporting)! Next sessions will be held September 15 and 16 and November 4 and 5. Courses developed with CRCs in mind, but all UCSF study team members and those in support functions are welcome.
Notice | IRB Guidance: Re-Consenting Non-English Speakers
The IRB website now outlines the procedures for re-consenting non-English speakers. There is guidance for both the "preferred" and "short-form" methods of re-consent.
---
Useful Links