Our Inaugural Associate Chief Information Officer for Research
In June, Mandy Terrill joined UCSF as our inaugural associate chief information officer for Research. Terrill comes from Oregon Health & Science University (OHSU) where she was the director of Research Applications and Technology and provided oversight of the Advanced Computing Center and the Research Applications Teams. She worked closely with research directors to plan and prioritize system work and was responsible for defining and continuously improving the research technology direction and establishing IT capacity planning to ensure adequate technology infrastructure to meet OHSU research needs. Mandy earned a bachelor's degree in mathematics and science from Western Oregon University and a master's degree in information technology project management from Northeastern University.
---
Profiles Hotlist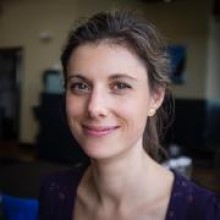 Ambre Bertholet, PhD
Postdoctoral Fellow
Department of Medicine
and Andrew Natale and colleagues
Kirichok Lab
"Mitochondrial uncouplers induce proton leak by activating AAC and UCP1," Nature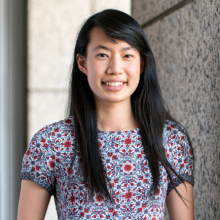 Irene Chen
Graduate Student
Department of Medicine
and James Longbotham, PhD and colleagues
Ott Lab, Fujimori Lab
"Viral E Protein Neutralizes BET Protein-Mediated Post-Entry Antagonism of SARS-CoV-2," Cell Reports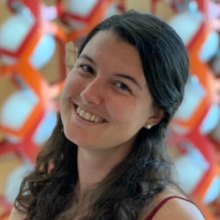 Chari Noddings
Graduate Student
Department of Biochemistry & Biophysics
and Ray Wang, PhD and colleagues
Agard Lab
"Structure of Hsp90-Hsp70-Hop-GR reveals the Hsp90 client-loading mechanism," Nature
---
Events
Summer Office Hours with the CTSI Participant Recruitment Program
Drop by July 21 and August 18 from noon-1 p.m. and ask us questions you may have about recruitment, free resources, and paid services to help boost recruitment for your study!
---
Funding Updates
Awards | Congratulations to Spring 2022 RAP Awardees!
---
NIH Updates
Announcement:
New Data Management and Sharing Plan Requirements for NIH Awards Coming Soon! 
Effective January 25, 2023, prospective NIH grant and contract applications will be required to include a two-page plan outlining how scientific data will be managed and shared. Adherence to the plan will become a term and condition of the award. While NIH has required data management plans for some time, the new policy prioritizes the sharing of research data and making it publicly available, which will likely be a shift for many researchers at UCSF. To keep the research community informed, the UCSF Library and the Office of Sponsored Research have joined forces to provide guidance and resources on the NIH DMS Policy webpage. Additionally, a group of UCSF faculty and administrative stakeholders is working to align current data management and sharing procedures and guidance to ensure consistency in practices and compliance with the final policy. For questions or suggestions email Data Services Librarian Ariel Deardorff at [email protected]. 
Policy and Guidance:
Notice: iEdison scheduled downtime August 2-8 due to transition from eRA to NIST (NOT-OD-22-158).
Notice: AHRQ changes minimum effort requirements for surgeons with active surgical duties applying for individual mentored K awards (NOT-HS-22-018).
---
Operations, Training, and Tools
New | Certificate of Confidentiality Guidance Memo
The University of California has issued a new guidance memo about Certificates of Confidentiality, including information about good data management practices which incorporate protection of confidential information.
Alert | Avoid an Unnecessary Delay in Your IRB Review!
When submitting a new study, be sure to use the recently updated (June 1) consent and assent form templates. New studies that do not use the current templates will be returned to the PI without review.
---
Useful Links
Environment, Health, and Safety
Extramural Funding Opportunities
Limited Submission Opportunities
Office of Clinical Trial Activation
Office of Diversity and Outreach
Office of Ethics and Compliance
---
About Research Resource
Read past ReSearch ReSource issues.
Contact [email protected] to submit content ideas of interest to our research community.