June 2019
Dear Colleagues,
I am pleased to share that Rohit Gupta has been appointed as the inaugural chief biobank officer of UCSF, effective June 19. Mr. Gupta brings impressive expertise and vision to biobanking at UCSF at a critical time for our university.
It's the first anniversary of Research Resource and we are adding fresh updates to this newsletter, sharing significant steps to improve clinical trial activation and launching our UCSF Profiles Hotlist, which will feature highly cited research. We are starting with a special Pride edition showcasing researchers who are bringing important LGBTQ research to the conversation. Read on to find our interview with Peter Stock, MD, PhD, along with other news and tools of interest for our research community.
Regards,
Lindsey
---
Must-Read: Clinical Trials Activation Update
The Office of Research is hard at work to improve time to clinical trial activation. Here are some of its key accomplishments to date: 
Secured funding for hiring nine additional contracts and institutional review board staff.
Increased budget development staff and successfully eliminated clinical trial budget backlog.
Implemented 

[email protected]

 as a single point of contact for questions related to the clinical trial activation process.
Hired a quality improvement and compliance officer to ensure consistent, accurate, and efficient clinical trial activation.
Partnered with Department of Medicine on a decentralized (federated) budget development pilot that will be available to interested units.
Aligned all clinical trial activation units under one administrative unit and developed a data management system to deliver reliable performance metrics.
The Office of Research's target time to clinical trial activation is 120 days. Starting this summer, we will provide monthly metrics on time to activation and other important process measures in this newsletter. Read a more detailed review of recent Office of Research activities and accomplishments, and stay tuned!
---
How CTSI Enabled a Groundbreaking Smoking Study through Facebook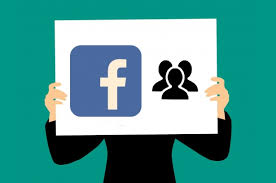 Using CTSI pilot funding, Danielle Ramo, PhD, adjunct associate professor of psychiatry, tested Facebook as a medium for participant recruitment back in 2011, when such an idea barely existed. Ramo teamed up with staff from CTSI's Participant Recruitment program to combine her expertise on young adults engaged in smoking or substance abuse with the program's knowledge of study recruitment. Read more.
---
Call for Abstracts & Registration: Health Disparities Research Symposium
This annual event (October 11 from 8 a.m.-5 p.m. at Mission Bay Byers Auditorium) presents current research on health disparities conducted by faculty and trainees, with the goal of building community across disciplines, schools, and campus sites. Abstracts are due July 12 and registration is now open (note: abstract submission does not secure registration to the symposium).
---
Researcher of the Month: Peter Stock, MD, PhD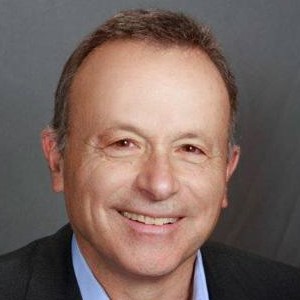 While Peter Stock, MD, PhD, is mostly known as a pivotal figure in HIV-to-HIV organ transplantation and its legalization through the passage of the HIV Organ Policy Equity (HOPE) Act, he has been investigating pancreatic islet transplantation to cure type 1 diabetes since his days as a PhD student at the University of Minnesota. In May, the California Institute for Regenerative Medicine awarded Stock $11 million for the PARADIGM clinical trial. Read his interview.
---
Profiles Hotlist Pride Edition

Jason Flatt, PhD, MPH
Assistant Professor, Institute for Health & Aging
"Correlates of Subjective Cognitive Decline in Lesbian, Gay, Bisexual, and Transgender Older Adults," Journal of Alzheimer's Disease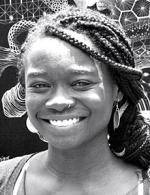 Akua Gyamerah, DrPH
Postdoctoral Scholar, Center for AIDS Research
"Sexuality Disclosure Among Black South African MSM and Responses by Family," Journal of Sex Research

John Sauceda, PhD
Assistant Professor of Medicine
"From Theory to Application: A Description of Transnationalism in Culturally-Appropriate HIV Interventions of Outreach, Access, and Retention Among Latino/a Populations," Journal of Immigrant and Minority Health
---
Events
Breaking Barriers  – This event will celebrate findings from the Weill Award programs and look ahead with an overview of "BRAIN Initiative 2.0" federal funding opportunities and a facilitated networking reception. Contact Weill Institute Program Manager [email protected] or RDO Executive Director [email protected]. July 18, Byers Auditorium, 3-6 p.m.
Parnassus Research-in-Progress Series (PRIPS) – PRIPS is an ongoing series of Tuesday talks (4-5 p.m., HSW 302) featuring trainees from across UCSF labs and schools, with the aim of bringing researchers together at the Parnassus campus. Contact Tiffany Criger to be added to the listserv. Events: June 18 – Rachel Nakagawa (Goga Lab) and guest Kalle Malmberg (Karolinksa Institute), June 25 – Joe Segal (Wang Lab) and Jaymin Kathiriya (Chapman Lab)
---
Infrastructure and Operations
Library Summer Hours – Library summer hours in effect from June 17 to September 8. Fall hours return on September 9. Questions? Contact the Library.
Innovation Ventures and You! – UCSF Innovation Ventures is here to ensure the commercialization of great discoveries. We bring your best ideas out of the lab and to the people who can benefit the most from healthcare innovations. Watch our new video Mind Your Matter to learn more about our services to the UCSF community. 
Searching for Research Equipment? – It's challenging, and you may be considering purchasing equipment we already have – and it may be next door. The Asset Tracking & Decision Support Project is working on improving our equipment inventory database and creating a searchable interface for researchers to find what they need. 
ULT Freezer Rebates – Get rebated $4500 for trading an old working freezer for a new Energy Star model, $2000 for buying an Energy Star model (without trade-in), and $500 for setting any ULT freezer to -70C. This helps to save up to 30% in energy, and reduce the harmful air pollutant emissions associated with energy production! 
---
Training and Tools
Maximizing Your Research Impact – In this class, you will earn how to: identify the "best" journals in your field, calculate your h-index, get feedback on your paper using pre-prints, increase visibility of your research, and use open access publishing as a tool for social justice. June 19.
Critical & Feminist Pedagogy – Do you teach students, interns or residents? Are you looking for ways to empower your learners? This provides an introduction to critical and feminist teaching methods through the use of exercises and discussion. June 19.
June CRC Trainings! – In-person, eLearning, and webinar-based courses are available for UCSF Clinical Research Coordinators (CRCs). Registration is required:
TICR Summer Clinical Research Workshop – The Summer Clinical Research Workshop courses introduce the field of clinical research by providing instruction in designing clinical research studies, collecting and managing clinical research data, and exploring data (including the emerging field of "big data"). Apply by July 15.
Recruit Study Participants through MyChart – CTSI's Participant Recruitment Program has launched a new service to allow researchers to identify and contact potentially eligible UCSF patients via MyChart, the EHR patient portal. Learn more and submit a request.
Tool for Self-Service Analytics – IT Enterprise Information & Analytics (EIA) in partnership with CTSI is rolling out self-service analytics (SSA) on a new secure Tableau server to enable you and your teams to create reports and dashboards and visualize your data with Tableau. Visit our website or contact us.
Get your Lab LivingGreen Certified! – A lab's daily operations can take a toll on the environment and consequently public health. Take a few steps to green your lab through the LivingGreen Certification program. Once certified, you'll be presented with a certificate by Chancellor Hawgood at the annual Sustainability Awards.
---
Useful Links