June 2020
Dear Colleagues,
In our response to COVID-19, we have risen to immense challenges to protect one another and save lives in a global health crisis. We must do the same in the name of George Floyd, Breonna Taylor, Ahmaud Arbery, Rayshard Brooks, and too many others, recognizing the urgent responsibility to speak out and take action against racially motivated violence and eliminate systemic racism. I am proud of our UCSF researchers who have been doing critical work toward serving vulnerable populations and addressing health care disparities, and who are rapidly responding to intervene and support the Black, Latinx, and indigenous communities that face a disproportionate burden of illness and death in the pandemic.
As a member of the Chancellor's Cabinet, I am committed to the long-term work of examining how racism and its related issues affect our UCSF community. Last week's #ShutDownSTEM day of action was a specific call for those of us in academia who are non-Black to directly engage in eradicating anti-Black racism. I join you in taking time for compassionate reflection, self-education, and listening. As researchers and team members, we must continue along a path toward ensuring that our research and methodologies are not tainted by anti-Black racism or discrimination in any form. I will keep you apprised of opportunities to have safe and effective conversations that include all voices and contributions.
Thank you for your energy and thoughtfulness as we move forward, together.
Regards,
Lindsey
---
Next Research Operations Town Hall: June 17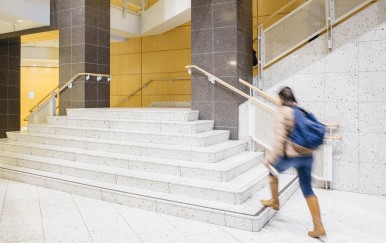 We are gradually increasing momentum in our research work, moving to Phase 2 of our resumption of on-site clinical, community-based, and laboratory-based research. Co-sponsored by the Office of Research and Academic Senate, our next town hall is dedicated to answering questions about resuming research. If you have questions that have not been addressed in prior town halls or by existing guidance on our Research website or the UCSF Coronavirus website, please submit them in advance via this form.
Research Resilience: Co-existing with COVID-19
Wednesday, June 17, at 4 p.m. (Zoom link)
Moderators:
Lea Grinberg MD, PhD
Winona Ward, CRA
Panelists:
Kirsten Bibbins-Domingo, PhD, MD, MAS, chair of the Department of Epidemiology and Biostatistics
Mark Freiberg, executive director, Environment, Health & Safety
Greg Macway, director, Supply Chain Management, and Vanessa Wong, executive director, Financial Operations and Systems, Supply Chain Management
Stephanie Metz, director, Project Management Office Operations
David Morgan, PhD, vice dean for Research, School of Medicine
Payam Nahid, MD, MPH, associate director of Clinical Trials Operations
---
New UCSF COVID-19 Research Online Resource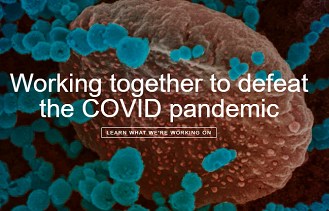 Created by the UCSF Office of Research and research stakeholders, covidresearch.ucsf.edu is a compendium of SARS-CoV-2 and COVID-19 research projects to encourage campus collaboration and provide a central source for resources and funding opportunities.
The website is designed to enable the UCSF research community to find all of the information they need to build connections, find funding, and generate new knowledge during this critical time. We are also inviting members of the public to visit this site to learn about the range of our current research-in-progress and explore specific projects as well as opportunities to participate in clinical trials.
The Office of Sponsored Research reports the following summary of COVID-19 related proposals and awards as of June 7:
Total proposals: 221
Total requested: $206,253,388
Total awards: 50
Total awarded: $56,574,970
---
UC Signs Open Access Agreement with Springer Nature
The University of California and publishing giant Springer Nature (SN) have signed a comprehensive, four-year open access publishing agreement which will provide all UC campuses with reading access to over 2700 journals in SN's portfolio. It also sets the default to open access (OA) for SN articles with a UC corresponding author, with the UC Libraries paying a portion of the OA fee. Authors without available research funds to pay the remainder can request full coverage. Find more details, as well as an update on negotiations with Elsevier, via UCSF Library News. 
---
David Julius Receives Kavli Prize; UCOP COVID-19 awards; ImmunoXX+ COVID-19 Symposium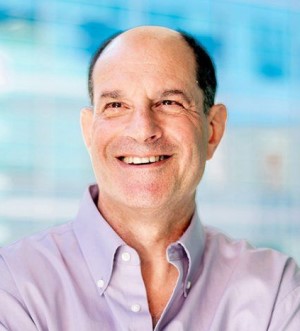 We congratulate David Julius, PhD, for receiving the 2020 Kavli Prize in Neuroscience along with Ardem Patapoutian, PhD, of Scripps Research, "for their transformative discovery of receptors for temperature and pressure" to aid the design of new pain drugs.
Nineteen UCSF PIs received COVID-19 Emergency Seed Funding awards from the UC Office of the President, Research Grants Program Office.
We recognize the student-run ImmunoXX+ organization for its recent COVID-19 Symposium highlighting the work of Carina Marquez, MD, Ruby Yu, PhD, Kizzmekia Corbett, PhD (NIH), and Carolyn Calfee, MD (view the recording).
---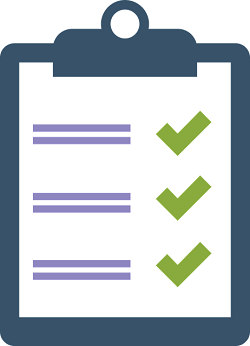 Updates: Reporting Delays in NIH-Funded Support; Exception to NIH/AHRQ/NIOSH Post-Submission Material Policy
Recipients of NIH support who experienced delays during the public health emergency must report on the effects of COVID-19 on their NIH-funded research in their next Research Performance Progress Report (RPPR). Recipients should not submit standard letters to report on these details. Funding institutes and centers will consider the effects that are reported by the recipient when reviewing and approving the RPPR.
NOT-OD-20-123 announces that NIH, AHRQ, and NIOSH understand that the emergency declaration related to COVID-19 can adversely affect the ability of many applicants to generate preliminary data in time for the submission of their grant applications. This notice provides an exception to the policy for post-submission materials (NOT-OD-19-083) for applications submitted for the January 2021 council (beginning with applications submitted for the May 25, 2020 due date for Fall 2020 review meetings). NIH, AHRQ, and NIOSH will accept a one-page update with preliminary data as post-submission materials for applications submitted under all activity codes, ONLY if the Funding Opportunity Announcement (FOA) used for submission allowed preliminary data in the application. Please visit the NOT-OD-20-123 link for complete details and where to submit inquiries.
---
COVID Patient and Community Advisory Board for Research Receives PCORI Funding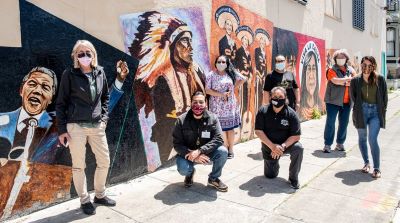 CTSI's Community Engagement and Health Policy program is proud to announce that its UCSF COVID Patient and Community Advisory Board (PCAB) for Research has been funded by the Patient-Centered Outcomes Research Institute (PCORI). The COVID PCAB was created to provide an easily accessible and efficient mechanism to help UCSF researchers obtain patient and community stakeholder input for COVID-19 research projects.
---
COVID-19 Profiles Hotlist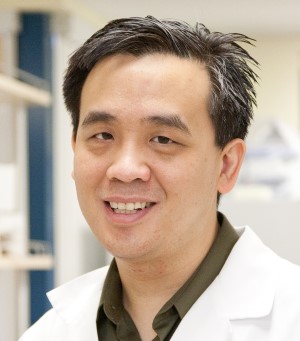 Charles Chiu, MD, PhD
Professor, Laboratory Medicine
"CRISPR-Cas12-based detection of SARS-CoV-2," Nature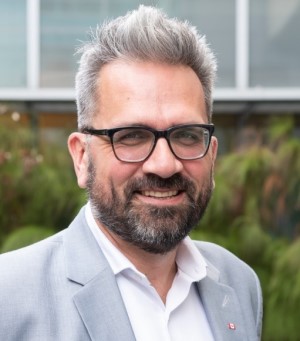 Nevan Krogan, PhD
Professor, Cellular and Molecular Pharmacology
"A SARS-CoV-2 protein interaction map reveals targets for drug repurposing," Nature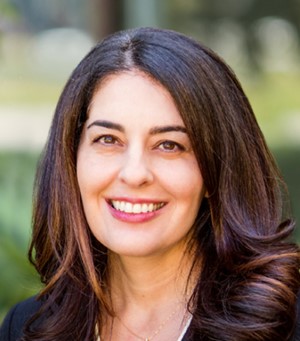 Jinoos Yazdany, MD, MPH
Professor, Medicine
"Characteristics associated with hospitalisation for COVID-19 in people with rheumatic disease: data from the COVID-19 Global Rheumatology Alliance physician-reported registry," Annals of the Rheumatic Diseases
---
Events
TODAY: UCSF COVID-19 Hackathon Showcase Finale
On June 16 at 5:30 p.m. tune in for the UCSF COVID-19 Hackathon Showcase Finale (Zoom link, password: 899337) sponsored by the UCSF LaunchPad to see the innovative and technical solutions designed by the hackathon project teams to address the health, medical, and scientific challenges we face due to the COVID-19 pandemic.
Usability Testers Needed!
The UCSF Library is constantly trying to improve the library experience and is asking for current UCSF affiliates to enroll in a user study during the months of June and July. Sessions take place via Zoom and will take 15–30 minutes. Answers will only be used for feedback recruiting purposes.
---
Funding Opportunities
UCSF Cross-Bay Collaborative Research Funding Opportunity
Research collaboration applications are now available for basic and translational laboratory scientists at UCSF and BCHO who are committed to establishing collaborations with existing UCSF faculty in Oakland in the 5700 MLK Way building. Applications for awards up to $50,000 must be submitted electronically as a single PDF to Mark Walters. Applications due by July 1. Funding commences on September 1. 
---
Infrastructure and Operations
Updated Guidance on Electronic Consent for Research
See the updated IRB guidance on the use of DocuSign and REDCap for obtaining electronic signatures for research consent and HIPAA authorization (specifically, FAQ #2). There is also a memo that can be shared with research sponsors regarding these guidelines.
Agency for Healthcare Research and Quality Data Management Plan Policy
Are you planning to apply for a grant or research contract supported by the Agency for Healthcare Research and Quality (AHRQ)? Please become familiar with AHRQ's Data Management Plan Policy.
What's Innovative at UCSF?
The pandemic has refocused the biotechnology research community, and to support this, UCSF Innovation Ventures is adopting "Open Access" to support our investigators' work. The Engagement and Opportunity Development team turns one this month, and the Digital Health Awards are back with special categories for UCSF based technologies.
---
Useful Links