Our Return to Full Lab Capacity, New Email Contact, and Website Update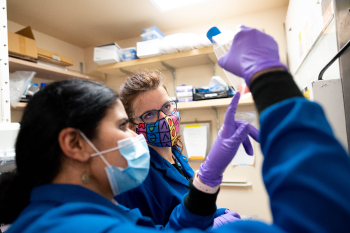 Last Friday's email message from Executive Vice Chancellor and Provost Dan Lowenstein announced changes in state regulations that removed the COVID-19 public health requirement for 6-foot physical distancing. With our high rate of employee vaccination and major improvements in local pandemic metrics, UCSF laboratory and clinical research operations can be brought back to full capacity. Masks are still required indoors in all facilities as UCSF reviews its policy.
As we make this transition, we announce a change in help contact information: For COVID-19 related queries from researchers (e.g., regarding guidelines, policies), please email the new address [email protected]. This inbox will be monitored daily.
In early July, the Office of Research will close [email protected] as a ServiceNow ticket system and return it to an email inbox for general research questions. Any COVID-19 related questions sent to [email protected] will be forwarded to [email protected]. Please share this update with your research team.
The UCSF Office of Research is reviewing its policies and will be updating the posted guidelines and FAQs to reflect the announced changes and upcoming revisions to UCSF policies. The COVID-19 section of its website has been consolidated into a streamlined set of pages where you may find relevant COVID-19 guidelines, leadership alerts, FAQs, and more at research.ucsf.edu. Please check the website regularly for updated guidelines in the next two weeks, and use the new email address if you have questions in the meantime. 
---
Video Spotlight: Parnassus Research Programming Town Hall, Living Therapeutics Forum, 40 Years of AIDS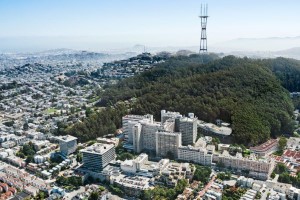 On June 2, the Parnassus Research Programming Task Force convened a Town Hall to share preliminary approaches and receive feedback (watch video and view slides). The task force welcomes questions and comments at [email protected] about plans to re-envision and revitalize the Parnassus Heights research community.
Chancellor Sam Hawgood and Helen Diller Family Comprehensive Cancer Center President Alan Ashworth presented UCSF's institutional commitment to and vision for living therapeutics and cellular manufacturing at the Living Therapeutics Forum (watch video) held on June 11. Learn more on the UCSF Living Therapeutics Initiative website.
This Pride Month, UCSF launched 40 Years of AIDS (watch video and visit website), honoring UCSF's commitment to being at the forefront of AIDS and HIV patient care, research, and community partnership, and showing how that legacy continues today in response to COVID-19.
---
FDA Issues First Notice of Noncompliance for Failure to Submit Results for an Applicable Clinical Trial to ClinicalTrials.gov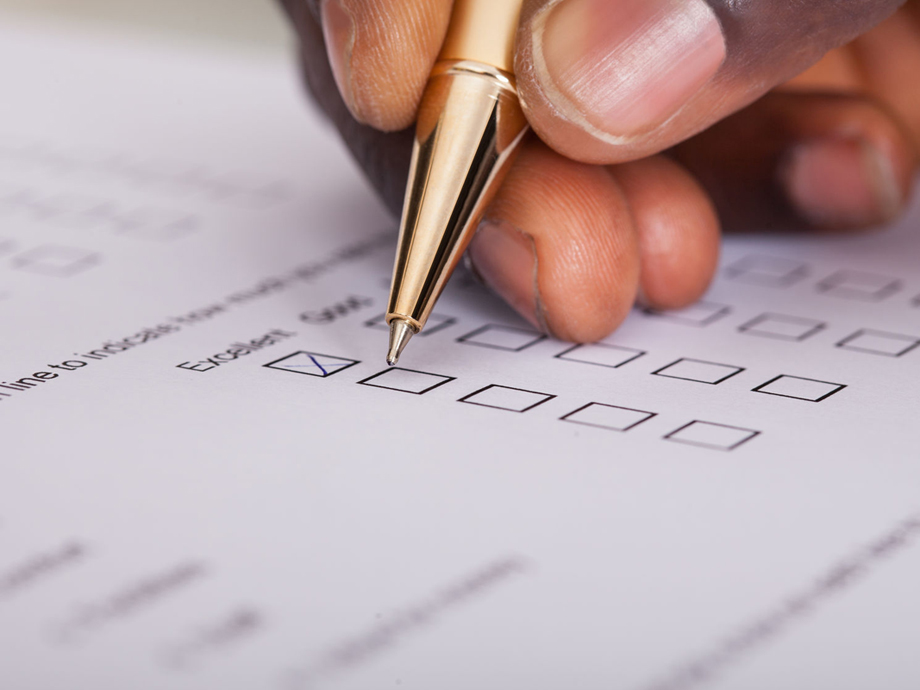 On April 28, 2021, the FDA issued the first Notice of Noncompliance to Acceleron Pharma, Inc., for a failure to submit required clinical trial results data for an Applicable Clinical Trial (ACT) to ClinicalTrials.gov in accordance with FDA regulations (FDAAA 801). If the responsible party, Acceleron Pharma, Inc., does not submit the required results within 30 days from the receipt of the Notice of Noncompliance, the FDA may seek civil money penalties, injunction, and/or criminal prosecution.
More compliance actions will likely be forthcoming. For more information, visit the Clinical Research Resource HUB website. If you receive a Pre-Notice or Notice of Noncompliance, please contact the UCSF ClinicalTrials.gov Regulatory Support Team. To check the status of your ACTs and dates by which results are expected, please log into the ClinicalTrials.gov Protocol Registration and Results System (PRS).
---
Announcement: Barbara Koenig Retires, Christine Cassel Named Interim Director of Bioethics and Will Co-Lead Task Force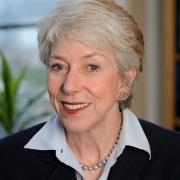 After serving as director of the UCSF Bioethics Program since 2016, Barbara Koenig, PhD, RN will retire at the end of this month. Koenig is a UCSF alum and returned to UCSF in 2011 to join the School of Nursing's Institute for Health and Aging after starting ethics programs at Stanford and the Mayo Clinic.
Christine Cassel, MD (left) will serve as interim director and co-lead on a Bioethics Task Force: Future Vision with S. Andrew Josephson, MD. The charge to the task force, which comprises a broad array of campus experts in the field of bioethics, includes recommending guidance on the future of bioethics at UCSF; their report is expected by late summer. The task force was established by the Office of the Executive Vice Chancellor and Provost working with the schools of Medicine and Nursing.
---
Job Opening: CTSI Medical Director, Clinical Research Units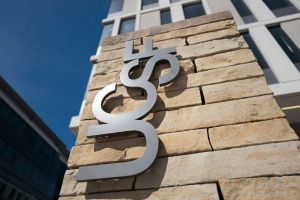 CTSI is searching for a new faculty director for its clinical research units (CRUs) across UCSF (view full description). This CTSI leadership position oversees operations of the CRUs and provides significant opportunities for clinical research innovation and leadership. These include leveraging existing CRUs to support a wide range of clinical trials; developing new CRUs across UCSF; developing partnerships with affiliate health systems (e.g., John Muir Health); and helping partners like BCH Oakland and UCSF Fresno build resources and connections for clinical research.
This position is supported by a strong administrative team and works closely with other CTSI faculty and the CTSI director to accomplish its role. Because of its direct oversight of patient care units, this position requires a DNP, MD, or equivalent. Interested parties please contact Christine Razler at [email protected].
---
Profiles Hotlist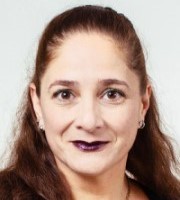 Jennifer Mitchell, PhD
Associate Professor, Neurology
and Sylvestre Quevedo, MD, Joshua Woolley, MD, PhD, Allison Coker, PhD
"MDMA-assisted therapy for severe PTSD: a randomized, double-blind, placebo-controlled phase 3 study," Nature Medicine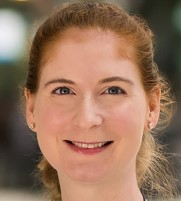 Elizabeth Whitlock, MD, MS
Assistant Professor, Anesthesia
and L. Grisell Diaz-Ramirez, Alexander K. Smith, MD, MPH, W. John Boscardin, PhD, Kenneth Covinsky, MD, MPH, M. Maria Glymour, ScD, MS
"Association of Coronary Artery Bypass Grafting vs Percutaneous Coronary Intervention With Memory Decline in Older Adults Undergoing Coronary Revascularization," JAMA
Michael Wilson, MD
Associate Professor, Neurology
Samuel Pleasure, MD, PhD
Professor, Neurology
and Christopher Bartley, MD, PhD, Thomas Ngo, Colin Zamecnik, PhD, Ravi Dandekar, Rita Loudermilk, Sara Sunshine, Jamin Liu, Isobel Hawes, Bonny Alvarenga, Trung Huynh, Jessa Alexander, Anne Wapniarski, Joseph DeRisi, PhD
"Divergent and self-reactive immune responses in the CNS of COVID-19 patients with neurological symptoms," Cell Reports Medicine
---
Events
Call for Abstracts | 14th Health Disparities Research Symposium
Deadline: July 16, 5 p.m.; event is October 14 -15, 9 a.m.-12 p.m. via Zoom
The symposium presents current research on health disparities conducted by faculty and trainees at UCSF. Its goal is to build community among disparity researchers across disciplines, schools, and campus sites (2019 event website).
Attend | Researcher Workbench Onramp Event for Trainees and Researchers
June 24, 11 a.m.-2 p.m.
All of Us is building a database to equip researchers with expansive health data from diverse populations, especially those underrepresented in biomedical research. Trainees and researchers in the biomedical sciences are invited to join a gathering for Researcher Workbench Users who code in R or Python.
Congratulations | RAP Spring 2021 Review
RAP Spring 2021 received 160 applications and awarded 59 for a total award amount amount of $2,658,489 and boosting the success rate to 37%.
Read | Study Using N3C Data in Pre-print
Jin Ge, MD, MBA, has published the first pre-print "Outcomes of SARS-CoV2 Infection in Patients with Chronic Liver Disease and Cirrhosis: a N3C Study" on medRxiv using the NIH/NCATS National COVID Cohort Collaborative (N3C) dataset. For more on N3C, visit ncats.nih.gov/n3c.
---
Funding Updates
The Office of Sponsored Research reports the following summary of COVID-19 related proposals and awards as of June 21:
Total proposals: 702
Total requested: $942,946,461
Total awards: 258
Total awarded: $187,498,110
Current RDO Highlighted Funding Opportunities include Merck SEEDS Program, Robert Wood Johnson Foundation, Damon Runyon Cancer Research Foundation, Beckman Foundation, and the Burroughs Wellcome Fund.
NIH Announcements Regarding Eligibility Due to COVID-19:
---
Infrastructure and Operations
Reminder: Please Complete RDO Support Services Satisfaction Survey
Last week, researchers received an email with a link to the 2021 survey. Please take 10 minutes to share your opinions on support services of UCSF's Research Development Office (RDO). This survey is conducted by the Philip R. Lee Institute for Health Policy Studies and will provide the RDO with a summary of the findings that ensures your confidentiality. Deadline: June 25 at 11:59 p.m.
NEW! UCSF Research Biospecimens Support Survey 
Please complete this short survey to help us understand the current biospecimen activities and needs of research groups regarding human biospecimens. Stay tuned for more information on planned biospecimen services in an upcoming town hall in July!
NIH Updates | Policy and Guidance
Notice of Information: Establishment of a Standard THC Unit to Be Used in Research
Are you considering applying for or conducting NIDA-supported human subjects research on cannabis or THC? Learn a new requirement to measure and report results using a standard THC unit. 
AHRQ Policy on the Inclusion of Priority Populations in Research
Applying for support from the Agency for Healthcare Research and Quality (AHRQ)? AHRQ is revising its policy on the inclusion of priority populations in research—read all about it.
New Inbox for Inquiries Related to Changes to Biographical Sketch and Other Support Format Page
Do you have questions about the changes to the NIH biographical sketch and other support format pages? NIH now has a special email address to triage these questions.
NIH Updates | Flexibilities
1.      NIH announcement of the availability of childcare support for Ruth L. Kirschstein NRSA Individual Fellowship Recipients
2.     Some NIH Institutes and Centers (ICs) are allowing flexibility to the 75% effort requirement on mentored clinical scientist research career development (K08) and/or mentored patient-oriented research career development (K23) awards. As implementation may differ by NIH IC, please check the notices listed below for IC-specific exceptions and instructions to apply or submit a request: 
3.      NIH guidance to individual fellowship (F) and career development (K) recipients whose career trajectories have been significantly impacted by COVID-19 to request no-cost extensions or funded extensions
4.      NIH will continue the temporary extension of eligibility for the NIH K99/R00 Pathway to Independence applications during the COVID-19 pandemic.
5.      NIDDK will continue the temporary extension of eligibility for the NIH K01 Mentored Research Scientist Development Award during the COVID-19 Pandemic (NOT-DK-20-054)
---
Trainings and Tools
Urgent | Action Needed for Research Personnel with Affiliate Access
If any members of your research team are not UCSF employees but have UCSF affiliate access that was set up through the UCSF IRB office, this access will be discontinued on June 30 unless action is taken.
Register Now | CRC Training Opportunities
Hone your clinical research operations skills at these upcoming courses:
CRC Bootcamp - June 29
CRC 103: Pre and Post Award Tasks - July 9
CRC 202: Protocols, MOPs & SOPs - July 16
Courses developed with CRCs in mind, but all UCSF study team members and those in support functions are welcome.
---
Useful Links
---
About ReSearch ReSource