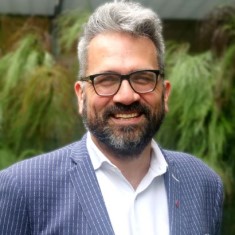 QBI and QCRG Awarded $67.5 Million from National Institute of Allergy and Infectious Diseases
Scientists at the UCSF Quantitative Biosciences Institute (QBI) and the QBI Coronavirus Research Group (QCRG) have been initially awarded $67.5 million in funding from the National Institute of Allergy and Infectious Diseases. The largest award in UCSF's history, the funding establishes one of nine Antiviral Drug Discovery Centers for Pathogens of Pandemic Concern nationwide. read more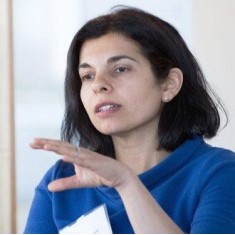 UC Center for Climate, Health and Equity Launches at UCSF
The UC Center for Climate, Health and Equity, which involves all 10 UC campuses and is based at UCSF, officially launched last month with a series of conversations available online. "Climate change is the biggest health crisis of our time, and it's everywhere. It affects every pathway of health," said Center co-director Arianne Teherani, PhD. read more
---
Profiles Hotlist
Devan Diwanji
MSTP/BMS Graduate Student
and Raphael Trenker and colleagues
Jura Lab
"Structures of the HER2-HER3-NRG1β complex reveal a dynamic dimer interface," Nature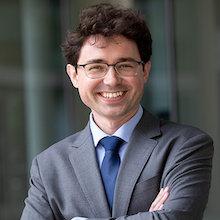 Tomasz Nowakowski, PhD
Assistant Professor of Anatomy 
"Fate mapping of neural stem cell niches reveals distinct origins of human cortical astrocytes," Nature
---
Events
2022 Precision Medicine World Conference Returns In Person
June 28 - 30
UCSF is a co-sponsor of the Precision Medicine World Conference, which will be held in person this year in Santa Clara and feature 28 UCSF experts. Read more and register.
Information Commons Day Videos and Slides Available Online
See all video presentations and slides from Information Commons Day which showcased this field-leading computational research platform – watch the Information Commons (IC) Overview, Structured Clinical Data, Clinical Text, and Clinical Images in IC's Imaging Commons sessions!
Summer Office Hours with the CTSI Participant Recruitment Program
Drop by June 23, July 21, or August 18 from noon-1 p.m. and ask us questions you may have about recruitment, free resources, and paid services to help boost recruitment for your study!
Submit Your Abstract: 15th Annual UCSF Health Disparities Research Symposium
This annual symposium showcases research on health disparities conducted by faculty and trainees at UCSF and other Bay Area healthcare and research institutions. Submission deadline: July 8.
---
Funding Updates
Awards | 2022 RAP Pilot Grants for Anti-Black Racism Research
We are excited to announce the recipients of the Spring 2022 RAP Pilot Grant for Anti-Black Racism: Elizabeth Rogers, MD and Olga Smith, RN for REJOICE - Racial and Ethnic Justice in Outcome in Neonatal Intensive Care and Judy Tan, PhD for Developing Metrics for (E)valuating Efforts that Promote Inclusion, Diversity, Equity, and Anti-racism (IDEA) at UCSF. Congratulations!
Awards | Two AI/Machine Learning Demonstration Projects
The Bakar Computational Health Sciences Institute and Clinical and Translational Science Institute, in collaboration with UCSF Health, have selected two AI/Machine Learning Demo Projects for funding to bring AI into practical use for healthcare delivery.
Call for Applications | Michelson Prizes: Next Generation Grants
The annual awards of $150,000 support young investigators (age 35 and under) who are working to significantly advance human immunology and vaccine and immunotherapy research for major global diseases. Deadline: June 26
Final Proposals | UC Partnership in Computational Transformation Award Program
Unique funding opportunity for computational research related to Cybersecurity, Computational Precision Health, or Quantum Computing. Final proposals due June 29.
---
NIH Updates
Policy and Guidance:
---
Operations, Training, and Tools
New | ChemCentral Expands to Parnassus Heights
With over 200,000 chemicals across campus, chemical management is critical to the safety of our community. ChemCentral provides efficient, safe, and sustainable chemical management for researchers. Following the program's success in the Weill Neurosciences Building, it has now expanded to Parnassus in HSE-310.
Alert | Compliance Process for International Collaborations
Avoid delays to your research involving International Collaborations! Learn about steps UCSF is taking in response to UC foreign influence audit. 
Update | Managing Your Chemical Inventory
Laboratories are responsible for maintaining their chemical inventories in the UC Chemicals system. Review this document from EH&S for instructions and resources to keep your inventory up to date.
---
Useful Links
Environment, Health, and Safety
Extramural Funding Opportunities
Limited Submission Opportunities
Office of Clinical Trial Activation
Office of Diversity and Outreach
Office of Ethics and Compliance
---
About Research Resource
Read past ReSearch ReSource issues.
Contact [email protected] to submit content ideas of interest to our research community.