March 2021
Dear Colleagues,
UCSF is featuring members of its community in a series of YouTube public service announcements to help build confidence in the safety and efficacy of COVID-19 vaccines. Please watch and share broadly.
We encourage you to attend the fourth UCSF Anti-Racism Town Hall on Thursday, March 25, which will focus on UCSF's health system. Visit the UCSF Anti-Racism Initiative website to learn more and watch past town hall recordings.
UCSF Profiles has re-launched the Women in Science page to bring extra attention to women's contributions to research at UCSF. We also added a COVID-19 research indicator to highlight that timely topic.
Sincerely,
Office of Research
---
2021 UCB-UCSF Sackler Faculty Collaboration Program
UCSF faculty are invited to apply for the Sackler Faculty Collaboration Program for Biomedical, Physical and Engineering Sciences to foster research innovation and collaboration between the two institutions. In 2021-22, they expect to make one award of $45k. Deadline is April 20 and the award period starts July 1.
---
How to Prepare for Award Verification - Coming in April
Beginning April 12, principal investigators will be required to use the new Award Verification Tool to review and verify expenses for all sponsored awards where they are established as the award owner. The new process replaces effort certification using the Effort Reporting System and aims to reduce the time required of PIs for compliance activities. PIs, program managers, research services analysts (RSAs), and department administrators who have a role in reviewing financial activity for sponsored awards should take the recommended actions to prepare for the start of award verification.
---
UCSF Tissue Core Update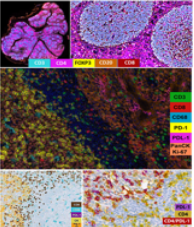 An update on the operation of the UCSF Tissue Core from Ben Braun MD, PhD, HDFCCC Associate Director for Shared Resources, and Hal Collard, MD, Associate Vice Chancellor of Clinical Research:
In 2020, our operations were impacted not only by COVID-19 but by the departures of multiple staff members. A top priority was to re-establish collection of surgical specimens. We are pleased to announce we have hired two pathologist assistants, which are essential for this work. Reyna King begins her appointment this week, and a second will begin in May. This is an important milestone in recovery of the core. We will be gradually opening this service over the next few months. If you have studies that require surgical specimen collection before June, please email Thomas Cunningham.
In addition, we continue to address issues with inventory management. These have, in some cases, impacted our ability to retrieve archived specimens. The core is making substantial progress, and we expect most requests for sample retrieval to be straightforward at this point. However, some aspects of this large project will take some time to complete. Finally, the core continues to serve studies that depend on collection or processing of blood, fluid, and biopsy specimens.
We hope that the above improvements will soon be felt by labs across the campus. We want to thank the core staff and Thomas for their tireless efforts on behalf of the research community.
---
Feedback for Library Strategic Plan
The UCSF Library is crafting a strategic plan that will guide our priorities for the next several years. We invite all members of the UCSF community to participate in a one-minute survey before April 9, and help us align our services and resources to support your needs. Read more >>
---
Profiles Hotlist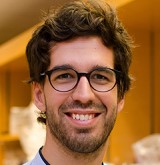 Alexis Combes, PhD
Specialist, Krummel Lab
"Global absence and targeting of protective immune states in severe COVID-19," Nature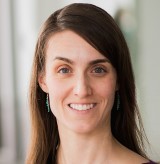 Joanna Hellmuth, MD, MHS
Assistant Professor, Neurology
"Persistent COVID-19-associated neurocognitive symptoms in non-hospitalized patients," Journal of NeuroVirology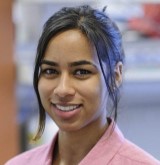 Sharline Madera, MD, PhD
Clinical Fellow, Medicine
"Nasopharyngeal SARS-CoV-2 viral loads in young children do not differ significantly from those in older children and adults," Scientific Reports 
---
Events
Syndemic and Community-Engaged Approaches to Promoting Health Equity with Hispanic/Latino(x) Communities
March 15, 12-1:15 p.m.
Rosa M. Gonzalez-Guarda, PhD, MPH, FAAN, associate professor and Dorothy L. Powell Term Chair of Nursing at Duke University School of Nursing will speak as part of the School of Nursing Research Seminar series.
CNN Report | The Complexities of Anti-Asian Racism
Featuring quotes from our own Tung Nguyen, MD, read this CNN article to learn how complex intersecting elements of structural racism toward Asian and Pacific Islanders – model minority, language access, lack of data, and invisibility – make APIs more vulnerable to individual racist acts and aggression (APIs make up 40% of the UCSF employee base). 
---
Funding Updates
The Office of Sponsored Research reports the following summary of COVID-19 related proposals and awards as of March 14:
Total proposals: 612
Total requested: $735,859,367
Total awards: 224
Total awarded: $164,006,916
California Breast Cancer Research Program
Submit applications by March 24
A funding opportunity to examine past efforts by the tobacco, chemical, drug, food, and fossil fuel industries to suppress public awareness of the link between breast cancer and environmental exposures. This project would involve exploratory research into the UCSF Industry Documents Library to investigate documents that include mentions of breast cancer.
IMPACT K12
Submit applications by May 1
The IMplementation Science for Pulmonary And Cardiac Research Training (IMPACT) K12 trains junior faculty in the science of improving delivery of interventions proven to improve heart and lung health. Scholars are appointed for 12-15 months, receive $100k salary as well as $30k for research and career development.
Michelson Prizes: Next Generation Grants
Submission window: April 1-June 18
Investigators under 35 who are using disruptive concepts and inventive processes to significantly advance human immunology and vaccine and immunotherapy discovery research for global diseases are invited to apply for these $150k grants.
NIH Announcements Regarding Eligibility Due to COVID-19
---
Infrastructure and Operations
COVID-19 | Decision-Making Process about On-site Research
Learn about the guiding principles, framework, and metrics informing the Office of Research's decisions regarding research reopening and density during the pandemic.
COVID-19 | Density, Quarantine, and Testing for Research Activities (Updated 3/5/21)
Review the Office of Research summary document for quick guidance on research density and requirements under the UCSF quarantine order and travel policy for different categories of research and personnel (including clinical research participants and monitors).
Notice | Legislative Mandates for FY 2021
Become familiar with the statutory provisions that limit or condition the use of funds on NIH grants, cooperative agreements, and contract awards for FY 2021.
Notice | Announcement of Childcare Costs for Ruth L. Kirschstein National Research Service Award (NRSA) Individual Fellows
Effective April 8 and forward, NIH NRSA Fellowships (F-series) will provide support for childcare costs. See NOT-OD-21-069 for details.
Notice | National Human Genome Research Institute's Expectation for Sharing Quality Metadata and Phenotypic Data
Effective June 5, the National Human Genome Research Institute's (NHGRI) will implement the NIH Data Sharing Policies. Read all about it!
Notice | Changes in the Review Criteria for Applications Submitted for NIH Support for Scientific Conferences (R13 and U13)
NIH updates the review criteria of applications for scientific conferences (R13/U13).
Notice | Revoked Policy on Protecting Life in Global Health Assistance
Effective immediately, implementation, and enforcement of the PLGHA standard provisions are waived for all current National Institutes of Health grant and cooperative agreement awards.
Notice | NIBIB Guidance for Support of Clinical Trial Applications
Are you planning to submit an application involving clinical trials to the National Institute of Biomedical Imaging and Bioengineering (NIBIB)? Please become familiar with NIBIB's process for support of clinical trials.
Notice | NHGRI Guidance for Third-Party Involvement in Extramural Research
Do you have an NHGRI-supported study that would benefit from third-party involvement? NHGIR just release their guidance for third-party involvement.
---
Trainings and Tools
Diversity Issues | NIH Conferences and Cooperative Agreements
Get the current information and updated guidelines for enhancing diversity and creating safe environments in NIH-supported conferences and scientific meetings.
Register Now | CRC Training Opportunities
March 18 and 19: The next clinical research coordinator Bootcamp (Orientation, Informed Consent, and IRB & Safety Reporting); March 31: Audit Readiness; and April 1: CRC 103: Pre and Post Award Tasks. All are welcome and new CRCs strongly encouraged to attend.
New Course | Entrepreneurship for Life Sciences and Healthcare Startups
Starting on March 31, join the 2021 cohort of this online global master class that teaches practical information about life science/healthcare entrepreneurship, guided by experts from the Silicon Valley startup ecosystem. The class is appropriate for scientists and clinicians without a business background.
Update Available | HIPAA Form
The HIPAA authorization form has been updated: (1) instructions moved to the last page; (2) "subjects" changed to "participants"; (3) fillable elements added; and (4) it has been designed for omitting printing instructions page. Please use this updated form when submitting new studies to the IRB.
Free Access | GitHub
GitHub, a leading open-source platform for software developers, is now available for free at UCSF. Use GitHub to increase team collaboration, encourage code review, create DevOps workflow, avoid PHI breaches, and more.
---
Useful Links
---
About ReSearch ReSource
Please send an email to submit content of interest to our research community