UCSF Masking Policy Update
At the March 18 UCSF Town Hall, it was announced, beginning April 1, UCSF will strongly recommend but will no longer require wearing masks while indoors, except:
Exempt or unvaccinated personnel must wear masks and follow non-pharmaceutical intervention requirements
When in high risk-settings, including health care and childcare facilities, public transportation
UCSF areas where masks will still be required:
All clinical or patient care areas (hospitals, clinics, clinical research sites, etc.)
UCSF childcare locations
UCSF shuttles and valet
More information to be announced this week on coronavirus.ucsf.edu.
---
Three Important Updates on Ukraine
1.   Travel Restriction to Ukraine
On February 24, Russian President Vladimir Putin launched a military invasion of Ukraine. As a result, the United States and other nations have announced sanctions against Russia. These developments have heightened security measures in countries sharing borders with Ukraine, Belarus, and Russia, impacting transportation and border crossing in those neighboring countries. 
The U.S. State Department has issued a Level 4 — Do Not Travel Warning for Ukraine due to the conflict. As a result, and out of concern for the well-being and safety of the UC community, we are directing all members of the UC community to avoid all travel to Ukraine at this time. Additionally, travel to neighboring countries should be carefully evaluated. 
In concert with the UCOP, UCSF has restricted all travel to Ukraine. 
Those planning UCSF-related travel abroad to non-Ukraine locations continue to need approval via the Pandemic Travel Approval Process. 
2.   Preserve Academic Records for People in Ukraine – Digital Digest
You might remember that UC Davis Human Rights Studies developed a digital academic mobility "backpack" that was used last year to curate and store critical academic documentation to preserve the academic records of the people in Afghanistan before the Taliban destroyed or sequester those records destroyed.
Keith Watenpaugh, PhD and his team have continued to make their service available for people anywhere who might need it – this time helping people fleeing Ukraine. While a number of helpful materials related to this service are translated into Ukrainian, the actual Backpack isn't given so that Ukrainian students and professionals can use English.
Please take a look and feel free to disseminate the information to anyone in or from Ukraine you know and think they might need it, regardless of whether they are affiliated with UC in any way.
If you need more information, please contact Dr. Watenpaugh or his Backpack Lead on this project.
3.   UCSF Advisory on Export Control Following US Sanctions Against Russia/Belarus
Please visit the Ethics and Compliance website for the latest information.
---
April 4 Research Town Hall: Tiger Team Recommendations for Clinical Research Space at Parnassus
This town hall on April 4, 4-5 p.m. (Zoom (passcode: 864239)) is being organized by the Office of Research in collaboration with the Academic Senate Committee on Space (ASCOS). A recording will be available for viewing at the Office of Research website. Please submit your questions to the panelists at this link.
Harold Collard, MD, MS, associate vice chancellor of Clinical Research, and Srikantan Nagarajan, PhD, professor of radiology and chair of the Academic Senate Committee on Space, will moderate.
Speakers and panelists, along with their topics, are: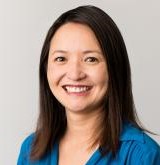 Stephanie Gaw, MD, PhD
Assistant Professor of Obstetrics, Gynecology and Reproductive Sciences
with Arianna Cassidy, Yarden Golan Maor, PhD, Mary Prahl, MD
"Early non-neutralizing, afucosylated antibody responses are associated with COVID-19 severity," Science Translational Medicine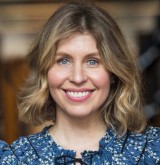 Kirsten Kangelaris, MD
Associate Professor of Medicine
"Validation and utility of ARDS subphenotypes identified by machine-learning models using clinical data: an observational, multicohort, retrospective analysis," The Lancet Respiratory Medicine
---
Events
Science Ethics and Policy Symposium – From Plants to Privacy: Science Ethics for the Modern Era
The largest student-led science policy event in the nation, this UCSF and UC Berkeley student-led hybrid symposium will be held at UC Berkeley and virtually on April 8 and 9 (register here). We invite any UC community member to participate (sign-up to present a poster or flash talk here) and to share this event as a great informative and professional development opportunity.
Rare Disease Symposium
On April 20 the UCSF Catalyst Program and Foundation IPSEN is hosting a Rare Disease Virtual Symposium (register here) titled "Rare Disease Discovery: Innovations in Diagnostics and Therapeutics" in honor of the over 300 million people worldwide with a rare disease.
PMWC 2022
The 2022 Precision Medicine World Conference will now convene June 28-30. Get updates and register here.
---
Funding Updates
Apply | Innovative Genomics Institute Launches HS Chau Women in Enterprising Science Program to Enhance Gender Equity in Bio-entrepreneurship
Inaugural program offers scientific entrepreneurs the opportunity to receive up to $1 million of funding to create and grow new ventures around promising genomic and emerging biotechnologies. Applications received by April 1 will receive priority for consideration. Closing date will remain open until a sufficient number of applications are received.
NIH Funding Opportunities Specific to COVID-19
Visit this website for the latest funding opportunities.
---
NIH Updates
Policy and Guidance:
Flexibilities:
---
Operations, Training, and Tools
Register | CRC Training Opportunities
Boost your operational knowledge. Training for clinical research study teams is available and open for registration, including Bootcamp, Pre & Post Award Tasks, Data Management, Audit Readiness, and more. Courses primarily geared toward CRCs but all are welcome to attend.
Attention | HIV+ Reporting Requirements for Research Involving HIV Testing
If you conduct studies that involve HIV testing (even if only for eligibility screening), read the updated policy on when and how HIV-positive test results must be reported to the SF Department of Public Health. 
New | COVID-19 IRB Forms Now In Spanish
Spanish translations are now available for the COVID-19 Screening Information Sheet and the COVID-19 Testing Assent/Consent Form Addendums. Visit the link for downloadable copies and for guidance on when and how to use the forms. 
---
Useful Links
---