May 2019
Dear Colleagues,
We have received an optimistic update from Executive Vice Chancellor and Provost Dan Lowenstein on the proposed Parnassus research building: The initial analysis by the capital planning team was recently presented to campus leadership, and we are encouraged by their initial determination that constructing a research building at the University Hall site during early Phase 1 is doable. The most important issue at this time is getting a realistic estimate of cost, which we will need in order to finalize a financial plan. Teams need another three to four weeks or so to drill into this next level. Of course, we will eventually need to contend with Regents approval, EIR, etc., but everything remains on track.
I encourage you to review and share the UCSF.edu article on last month's Revitalization of Parnassus Heights Campus Town Hall. You'll find links to background materials, an FAQ, and an animated walk-through video on the emerging vision for the campus. I appreciate everyone's dedication to this complex and crucial work.
Congratulations to Alan Ashworth, PhD, Yifan Cheng, PhD, and Holly Ingraham, PhD, on their election to the American Academy of Arts and Sciences and to Allan Basbaum, PhD, FRS, on his election to the National Academy of Sciences.
This month's highlighted researcher is Yin Shen, PhD. Please read on for her interview along with the latest updates and tools of interest for our research community.
Regards,
Lindsey
---
New Website: Population Health and Health Equity
Explore the new website to learn about our robust research across UCSF in population health, health services, and health equity and to discover data and research resources, including a searchable catalog of 125+ datasets; training from CTSI Consultation Services and the UCSF Library; information related to place and health; and validated measures developed by CTSI for research with vulnerable and special populations.
---
Dimensions: A New Research Analytics Tool
Want to know how your research program's productivity stacks up? Using this guide, check out Digital Science Dimensions, a powerful, user-friendly research analytics tool that allows everyone at UCSF to measure and assess their research impact, identify collaborators and competitors, and inform strategic initiatives. Users can explore connections between researchers and institutions along with the grants, publications, clinical trials, patents, and policy documents that they may have contributed to the academic sphere. 
---
UC Berkeley-UCSF Sackler Faculty Collaboration Program
The Raymond and Beverly Sackler Center invites applications from UCSF and UC Berkeley faculty aimed at fostering research innovation and collaboration between investigators at both institutions. Special consideration will be given to innovative research approaches that take advantage of and promote the convergence of the biomedical, physical, and engineering fields. One award of up to $45,000 is planned in 2019-2020. Deadline: May 31.
---
Nominate Your Gene for Enrollment in UCD NIH KOMP2 Project
Provided through the UC Davis Mouse Biology Program (MBP), the NIH Knockout Mouse Production and Phenotyping (KOMP2) project is still accepting gene nominations for knockout production and comprehensive phenotyping, with a focus on genes for which little is known but the potential for important discoveries is high. KOMP2 grant resources will cover the cost to design and produce the knockout line, and mice will be deposited into the Mutant Mouse Resource & Research Center at UC Davis for distribution. Submit a brief form by June 30 (contact MBP for more information).
---
The Vape Industry Won't Support This Research, But CTSI Will
Tobacco and nicotine research have deep roots at UCSF, going back decades to when the tobacco industry denied the risks and causal effects of smoking. CTSI continues to support a wide range of tobacco research as the smoking landscape evolves. "CTSI's Clinical Research Services was absolutely essential in our research," says Neal Benowitz, MD, professor emeritus of medicine and former chief of the division of clinical pharmacology. Read more.
---
Researcher of the Month Yin Shen, PhD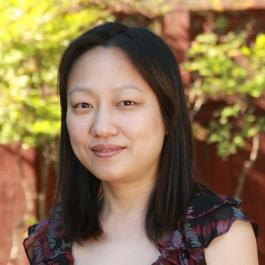 Although it only costs a thousand dollars to sequence a human genome, our ability to interpret DNA function is quite limited. Only about one to two percent of DNA is coded for protein, with the rest being what Yin Shen, PhD, calls "the dark matter of the genome." Shen and her functional genomics lab are investigating non-coding DNA elements and the fundamental mechanisms of transcriptional control underlying cellular function. Read her interview.
---
Events
Parnassus Research-in-Progress Series (PRIPS) – PRIPS is an ongoing series of Tuesday talks (4-5 p.m., HSW 301) featuring trainees from across UCSF labs and schools, with the aim of bringing researchers together at the Parnassus campus. Contact Tiffany Criger to be added to the listserv. Events: June 4 – Gabrielle Rizzuto (Erlebacher lab) and Iowis Zhu (Roybal lab), June 11 – Arpana Arjun (Panagiotakos lab) and Nabora Reyes De Mochel (Peng lab)
2nd Triannual Symposium Highlighting Cancer Research at Parnassus – This series aims to enhance cohesion and collaboration between cancer researchers within the Parnassus campus, as well as with other Helen Diller Family Comprehensive Cancer Center locations. The focus for this event is "Disease Progression and Treatment Resistance" and will feature research presentations and a poster session (see agenda). May 29 from 8:45 a.m. to 4:15 p.m. in Cole Hall.
---
Funding Opportunities
WANTED: RFIs for UC Carbon Offset Projects – UC is soliciting ideas from the UC community for projects that reduce greenhouse gas emissions (GHGs) or sequester carbon. Under UC's Carbon Neutrality Initiative, the UC system has committed to reducing net GHGs from operations to zero by 2025. To help, UC is seeking UC-initiated offset projects or projects already on the carbon offset market. Submissions due June 9.
NORC Pilot & Feasibility Funding Opportunity – The Nutrition Obesity Research Center at UCSF is sponsoring an open Request for Applications for pilot and feasibility grants, which provide funding for investigators to pursue novel and promising ideas broadly relevant to nutrition, obesity, and metabolism research. Up to four grants will be awarded, to a maximum of $50K each. Applications due June 10.
---
Infrastructure and Operations
Searching for Research Equipment? – It's challenging, and you may be considering purchasing equipment we already have – and it may be next door. The Asset Tracking & Decision Support Project is working on improving our equipment inventory database and creating a searchable interface for researchers to find what they need. 
NIH Salary Cap for FY2019 – New NIH salary limitations on grants, cooperative agreements, and research and development contract awards are effective January 6, 2019. Post-award guidance is available in the May Controller's Newsletter.
---
Training and Tools
Tool for Self-Service Analytics! – IT Enterprise Information & Analytics in partnership with CTSI is rolling out self-service analytics (SSA) on a new secure Tableau server to enable you and your teams to create reports and dashboards and visualize your data with Tableau. Visit our website or contact us.
MyChart Recruitment Service – The CTSI Participant Recruitment Program is accepting applications for a new service to allow researchers to identify potentially eligible patients in APeX and contact them using MyChart. This new service is now in a "soft-launch" phase and set-up fees are waived through May 31.
Catalyst Awards Summer Internship Program – Be part of an innovative project team while learning about early translational research and the process of translating academic discoveries into products for patient benefit! Intellectual property, competitive landscape, regulatory issues, clinical trial patient population selection, and more! Apply by June 1.
TICR Summer Clinical Research Workshop – The Summer Clinical Research Workshop includes four courses that are the starting point for all clinical research training at UCSF. These courses introduce the field of clinical research by providing instruction in designing of clinical research studies, collecting and managing clinical research data, and exploring data (including the emerging field of "big data"). Apply by July 15.
---
Useful Links