Celebrating $75M for Basic Science, New NAS Members, Honor for Kiser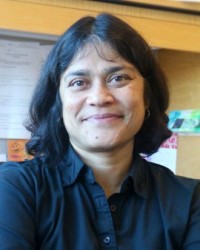 An anonymous donor's $50 million bequest intention and a $25 million gift from Sir Michael Moritz KBE and Harriet Heyman will elevate basic science research through the UCSF Discovery Fellows Program and the newly named Sandler Program for Breakthrough Biomedical Research.
Geeta Narlikar, PhD (left), Arturo Alvarez-Buylla, PhD, and Holly Ingraham, PhD were elected to the National Academy of Sciences.
Gretchen Kiser, PhD, executive director of the Research Development Office, received the inaugural National Organization of Research Development Professionals Leadership Award.
---
Webinar Recording: Making an Informed, Empowered Vaccine Decision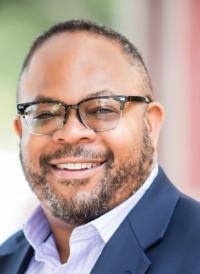 In the opening remarks of a webinar presented by the UCSF COVID Equity workgroup featuring speakers Alicia Fernandez, MD and Malcolm John, MD, MPH (right), Vice Chancellor Renee Navarro shared that "there has been a disproportionate impact of COVID-19 on Black and Latinx communities, but we have not seen equal vaccination rates." To further our goal of vaccine equity and address questions and concerns, please review and share this webinar with your UCSF community to amplify the latest information about the COVID-19 vaccines for those who have not yet made a vaccination decision or had the opportunity to be vaccinated.
---
Global Programs Now Part of International Research Support Operations (IRSO) Office
Global Programs for Research and Training, UCSF's registered foreign affiliate, is now part of the new International Research Support Operations (IRSO) Office, a unit within the Office of Research and the EVCP organization. Previously managed by the Institute for Global Health Sciences (IGHS), Global Programs' transition to IRSO will make this valuable resource more available to global health researchers UCSF-wide.
Global Programs currently operates seven foreign offices (Kenya, Mozambique, Namibia, South Africa, Tanzania, Uganda, and Laos), which directly support the implementation of UCSF faculty research and capacity strengthening efforts in those countries. For more about its services, please contact Global Programs Director Jane Drake.
IRSO was launched in late 2019 with the goal of providing effective and efficient operational support and expert advice to faculty and program leaders who are either considering international work or are already engaging in international research. IRSO is in the process of building bandwidth and developing resources to streamline key operational processes including international hiring and contracting; banking and procurement services; and the development, review, and approval of international agreements. If you have further questions or have requests for IRSO's support, please contact IRSO Director Joe Novotny.
---
Profiles Hotlist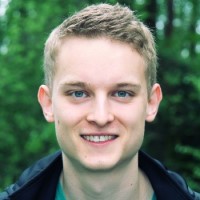 Stefan Gahbauer, PhD
Postdoctoral Scholar
Brian Shoichet, PhD
Professor of Pharmaceutical Chemistry
Galen Correy, PhD
Postdoctoral Scholar
James Fraser, PhD
Professor of Bioengineering
"Fragment binding to the Nsp3 macrodomain of SARS-CoV-2 identified through crystallographic screening and computational docking," Science Advances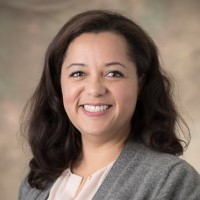 Cynthia Delgado, MD
Associate Professor of Medicine
SF VA Medical Center
Neil Powe, MD, MPH, MBA
Professor of Medicine
"Reassessing the Inclusion of Race in Diagnosing Kidney Diseases: An Interim Report from the NKF-ASN Task Force," American Journal of Kidney Diseases 
Nathan Lo, MD, PhD
Resident Physician
Lloyd Chapman, PhD, Isabel Rodríguez-Barraquer, MD, PhD, Bryan Greenhouse, MD, George Rutherford, III, MD, Kirsten Bibbins-Domingo, PhD, MD, MAS, and Diane Havlir, MD
"Routine asymptomatic testing strategies for airline travel during the COVID-19 pandemic: a simulation study," The Lancet Infectious Diseases 
---
Events
Attend | Clinical Trials Day 2021: A Virtual Celebration for CRCs
On May 25 celebrate the great contributions of CRCs to UCSF's research efforts. There will be a brief program followed by games and breakout rooms for networking with fellow CRCs and the many teams that support clinical research! Raffle prizes will be drawn throughout. 
Join | Earth Month Challenge
Continue the Earth Month celebration by participating in our challenge. It's simple: try out some of our recommended green tips, attend an event (live or recorded), and enter for a chance to win a gift card or hydroponic garden by May 28.
Watch | UCSF Earth Day Town Hall
Last month, UCSF held the first-ever Earth Day Town Hall with Chancellor Sam Hawgood and sustainability leaders across the University. If you missed this inaugural event, watch the recording to learn about our environmental progress and the sustainability silver lining of COVID-19.
Celebrate | 2020 Awards for the Marcus Program in Precision Medicine Innovation
The Research Development Office recently completed the 2020 cycle for the Marcus Program in Precision Medicine Innovation. A total of $2.1 million was awarded this cycle. Read about the awardees and their innovative proposals here.
Attend | Precision Medicine World Conference: Precision Medicine in the Era of a Pandemic Recovery
From June 14-18 this FREE conference provides perspectives on precision medicine in the era of a pandemic recovery, with speakers from across academia, government organizations, and industry.
---
Funding Updates
The Office of Sponsored Research reports the following summary of COVID-19 related proposals and awards as of May 17:
Total proposals: 669
Total requested: $899,549,997
Total awards: 245
Total awarded: $179,934,189
Scholarship Program for EHR Data Extraction Services
Introducing a new scholarship that can be used to support extracting electronic health record data for clinical and health services research. This new program will replace the 8 free hours currently provided by Academic Research Systems. CTSI consultations remain free for the first hour.
Michelson Prizes: Next Generation Grants
Deadline: June 18
Investigators 35 years of age or younger who are using disruptive concepts and inventive processes to significantly advance human immunology and vaccine and immunotherapy discovery research for global diseases are invited to apply for these $150k grants.
NIH Announcements Regarding Eligibility Due to COVID-19:
---
Infrastructure and Operations
NIH Updates | Policy and Guidance
Changes to NIH Requirements Regarding Proposed Human Fetal Tissue Research
Are you planning to submit an NIH research application proposing the use of human fetal tissue from elective abortions? Learn about a change in requirements. 
Implementation of Updated Biographical Sketch and Other Support Format Pages
ALERT! NIH provides an update describing the implementation of the updated Other Support format and instructions that were outlined in NOT-OD-21-073.
Expanding Requirement for eRA Commons IDs to All Senior/Key Personnel
Will you be listed as senior or key personnel on a collaborator's NIH research application? Learn about the latest requirement for individuals listed on the R&R Senior/Key Person Profile (expanded) form. 
Publication of the Revised NIH Grants Policy Statement
The updated NIH Grants Policy Statement (revised April 2021) for Fiscal Year 2021 is now available online. Visit the NIH GPS webpage to review a list of notable changes.
NIH Updates | Flexibilities
NIH announcement of the availability of childcare support for Ruth L. Kirschstein NRSA Individual Fellowship Recipients
Some NIH Institutes and Centers (ICs) are allowing flexibility to the 75% effort requirement on mentored clinical scientist research career development (K08) and/or mentored patient-oriented research career development (K23) awards. As implementation may differ by NIH IC, please check the notices listed below for IC-specific exceptions and instructions to apply or submit a request:
Below is NIH guidance to individual fellowships (F) and career development (K) recipients whose career trajectories have been significantly impacted by COVID-19 to request no-cost extensions or funded extensions.
NIH will continue the temporary extension of eligibility for the NIH K99/R00 Pathway to Independence applications during the COVID-19 pandemic.
---
Trainings and Tools
Register Now | CRC Training Opportunities
Hone your clinical research operations skills with these upcoming courses: May 18 CRC 103: Pre and Post Award Tasks; May 19 CRC 104: Effective Communication; and May 26 Data Management for CRCs. Courses developed with CRCs in mind, but all UCSF study team members and those in support functions are welcome.
Apply Now | Catalyst Awards Summer Internship Program
Be part of an innovative project team to learn about early translational research and the process of translating academic discoveries into products for patient benefit. The focus for Catalyst summer interns is to create Target Product Profiles with the 2021 Catalyst awardees. Application deadline: May 28.
Updates | Information Commons Environment
Check out the new Patient ExploreR tool and Machine-Redacted Clinical Notes dataset available for research.
---
Useful Links
---
About ReSearch ReSource