Dear Research Community,
I hope you read Chancellor Sam Hawgood's message, sent on Monday, about the tragic and hate-filled shooting that took place in Buffalo, NY, this past Saturday, May 14. We also have been shaken to our core by the news about the leaked draft out of the U.S. Supreme Court, Dobbs v. Jacksons Women's Health Organization, as well as the homophobic and transphobic legislation either passed or pending in more than a dozen states. Racism, gun violence, elimination of reproductive rights, stigmatization of LGBTQ people must not be tolerated. The harm and suffering imposed on our fellow human beings are unacceptable.
All this to say that the research, teaching, learning, and patient-centered care carried out at UCSF to address these public health crises have never been more critical. This is an immediate and direct impact we can have.
Added to the prolonged war in Ukraine, I implore upon you to stand in solidarity as an ally and support each other to the best of your ability during these extremely troubling times.
With kind regards,
Daniel H. Lowenstein, MD
Executive Vice Chancellor and Provost
Dr. Robert B. and Mrs. Ellinor Aird Professor of Neurology
---
UCSF Masking Reminder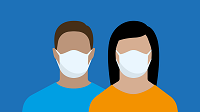 In a message sent yesterday, UCSF Health Chief Clinical Officer Josh Adler, MD shared that while we have not seen an increase in on-site COVID transmission at UCSF, we are seeing a steep rise in community transmission in several Bay Area counties, including San Francisco. As a reminder, we strongly recommend wearing medical-grade (surgical, N95 or KN95) masks in all indoor locations across campus. Masks remain mandatory in all clinical or health care areas where patients are present, on campus shuttles and in elevators.
---
Postponement of Non-Essential Research Uses of Iohexol
As recently communicated by Josh Adler, MD and Associate Vice Chancellor Harold Collard, MD, there is a severe nationwide shortage of Omnipaque (iohexol) iodinated contrast media due to a COVID-related shutdown of one major vendor production facility; a resolution to the supply-chain limitations is not expected until the end of June 2022. The UCSF Health pharmacy department, procurement, and contracting teams are working to purchase all acceptable alternatives and distribute them adequately across the UCSF enterprise. As such, the Office of Research requests that research faculty postpone all non-essential research uses of iohexol, with immediate effect. Ordering providers should consult this document (via Box; updated May 18) or a radiologist regarding alternative imaging examinations for specific indications. read more
---
Congratulations, Kathy Giacomini, Keith Yamamoto, Kirsten Bibbins-Domingo and Camara Phyllis-Jones!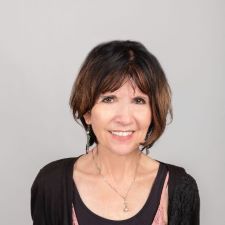 Kathy Giacomini, PhD (right) has been named dean of the UCSF School of Pharmacy after a nationwide search. The recipient of many honors and awards, Dr. Giacomini is internationally renowned for her pharmacogenetics work and has been a member of the UCSF community for 30 years.
Keith Yamamoto, PhD has been elected president of the American Association for the Advancement of Science (AAAS), the largest multidisciplinary scientific society in the world. He will retain his role as special advisor to the Chancellor for Science Policy and Strategy and professor emeritus at UCSF, where he has had a nearly 50-year long career. He will serve for a year as AAAS president-elect, followed by a one-year term as president, starting in May 2023.
Kirsten Bibbins-Domingo, PhD, MD and Camara Phyllis Jones, MD, MPH, PhD were elected to the AAAS.
---
*REVISED* UCSF Guidelines on Research-Related Conflict of Interest
The Conflict of Interest Advisory Committee (COIAC) has recently made significant changes to the UCSF Guidelines on Conflict of Interest that govern all research-related conflict of interest matters. The revised guidelines have replaced the prior rules 1-11 and provide a new statement of principles to guide researchers. In addition, new documents have been developed to assist investigators in understanding various conflict of interest requirements, including details regarding the disclosure of reportable financial interests and management of Significant Financial Interests (SFIs).
These guidelines and documents can be found on the COI website and are also linked below:
For training requests or any questions, please contact COI Manager Ivana Neff or email the COI Inbox at [email protected]. 
---
Join the UCSF SHIFT Study!
Are you a night shift worker who has trouble sleeping during the day? Help us research sleep health among night shift workers! Led by UCSF sleep researchers Aric Prather, PhD and Andrew Krystal, MD, the SHIFT study is one of the first to look at a new medication to alleviate sleep problems in nighttime workers.
How to participate:
Answer questions on your smartphone or computer
Track your sleep using a wrist device and diary for 5 weeks
45-minute virtual Zoom interview
4 visits to UCSF over the course of 5 weeks
A blood draw to verify eligibility
You may be randomly selected to take a sleep medication, Lemborexant, immediately before daytime sleep.
Compensation: Receive up to $650 for completion of all parts of the study. Find out if you may be eligible and contact us at [email protected].
---
Profiles Hotlist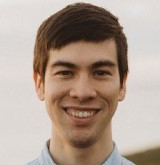 Nathan Lo, MD, PhD
Clinical Fellow
Department of Medicine
with Kirsten Bibbins-Domingo, PhD, MD and colleagues
"COVID-19 Vaccination and Estimated Public Health Impact in California," JAMA Network Open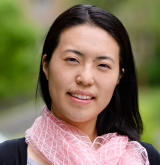 Saki Takahashi, PhD
Postdoctoral Scholar
School of Medicine
with Isobel Routledge, PhD, Isabel Rodriguez-Barraquer, MD, PhD and colleagues
"Using sero-epidemiology to monitor disparities in vaccination and infection with SARS-CoV-2," Nature Communications
---
Events
2022 Cool Campus Challenge!
ongoing through May
UCSF staff, faculty, and students are encouraged to join this friendly competition between all UC campuses, UC Health systems, and the Office of the President that educates and motivates the UC community to take simple energy-saving, waste-reducing, and sustainably-focused actions to lower its carbon footprint. 
UCSF Community Concert & Creative Canvas in Solidarity with Refugees & Ukraine
May 19 | 6:30-7:30 p.m.
SF Symphony cellist Barbara Bogatin will join musicians from across UCSF for a concert and auction to support refugees and the people of Ukraine. Donations will directly support the International Rescue Committee and the UCSF Scholars at Risk Program and its assistance in Ukraine.
Register Today: 2022 Clinical Trials Day Celebration!
May 20 | 2 - 3:30 p.m.
Clinical Research Coordinators and Clinical Research Support Staff are invited to join UCSF's 2022 Clinical Trials Day to recognize and celebrate CRCs and their many contributions to the UCSF clinical research enterprise.
41st Helen Nahm Research Lecture with Award Recipient MarySue Heilemann, PhD, RN, FAAN
June 10 | 1 p.m.
Award recipient and SON alum Heilemann will deliver her talk "From Methodology to Action: An Interdisciplinary Journey to Improve Latinas' Mental Health Using Evidence-Informed Transmedia Storytelling."
Precision Medicine World Conference 2022
June 28 - 30 | multiple times
Get updates and register for the 2022 Precision Medicine World Conference.
---
Funding Updates
NIH Funding Opportunities Specific to COVID-19
Visit this website for the latest funding opportunities.
---
NIH Updates
Special Notification:
NIH updated reporting requirements if program directors/principal investigators or other senior/key personnel named on the Notice of Award are removed or disciplined due to concerns about harassment, bullying, retaliation, or hostile working conditions. More information to follow prior to the implementation date.
Policy and Guidance:
Flexibilities:
Notice: Special exception to the NIH/AHRQ/NIOSH post-submission material policy during the COVID-19 pandemic has been extended to the January 2023 Councils. Read about the extension details here.
---
Operations, Training, and Tools
New | IRB Consent Form Templates
The IRB consent and assent form templates have been revised to comply with new policies, to better inform research participants, and to provide more detailed instructions to study teams. New studies submitted on or after June 1 are required to follow the new templates. 
Update | Definition of "Serious Adverse Event"
The definition of "Serious Adverse Event" has been revised to (1) explain what to do if the protocol definition of SAE differs from the IRB's definition and (2) clarify what is meant by "life-threatening adverse experience." See the asterisks on the HRPP webpage.
---
Useful Links
About ReSearch ReSource
Read past ReSearch ReSource issues.