November 2019
Dear Colleagues,
In this month of thanks, I am grateful for everyone throughout our research enterprise. Your hard work, dedication, and collaboration are inspiring and continue to make UCSF an outstanding institution committed to improving people's lives.
I am pleased to share two announcements in the Office of Research – Brian Smith, JD, MBA, has been named senior associate vice chancellor of research, a role he holds concurrently with that of chief ethics and compliance officer (CECO) of UCSF, after serving as interim CECO since November 2017, and Winona Ward, MRA, has been named assistant vice chancellor of research.
Congratulations to Julia Adler-Milstein, PhD, Laura Gottlieb, MD, MPH, Diane Havlir, MD, and Kristine Yaffe, MD, for their election to the National Academy of Medicine.
Please read on for important updates, information, and an interview with Ying-Hui Fu, PhD.
Regards,
Lindsey
---
Researcher of the Month: Ying-Hui Fu, PhD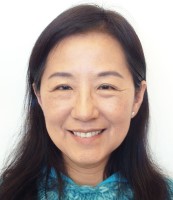 In navigating omnipresent calls for attention in our tech-driven lives, Ying-Hui Fu, PhD, is urging us to rest. Over the past decade, Fu and colleagues have studied natural short sleepers to uncover gene mutations and learn how they may lead to more efficient sleep and improved health. They published their first gene study in 2009 and two more followed this year. Read her interview.
---
SPOKE: The Engine at the Core of Precision Medicine
A new National Science Foundation Convergence Accelerator Award will fuel a UCSF-led collaboration with Google, Lawrence Livermore National Laboratory, and the Institute for Systems Biology that will dramatically expand UCSF's SPOKE. A "database of databases," SPOKE links millions of compounds and tens of thousands of genes, proteins, diseases, and more to enable new discoveries. 
---
Profiles Hotlist


Ryan Hernandez, PhD
Professor, Bioengineering
"Ultrarare variants drive substantial cis heritability of human gene expression," Nature Genetics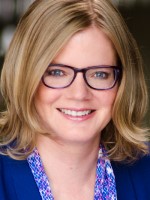 Cristin Kearns, DDS, MBA
Professor, Preventive and Restorative Dental Sciences
"Conflicts of interest between the sugary food and beverage industry and dental research organisations: time for reform," The Lancet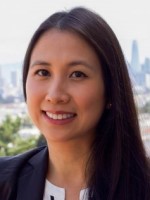 Trang Trinh, PharmD, MPH
Assistant Professor, Clinical Pharmacy
"Parenteral Fosfomycin for the Treatment of Multidrug Resistant Bacterial Infections: The Rise of the Epoxide," Pharmacotherapy
---
Events
*New* School of Nursing Research Seminar Series
This new event series is open to researchers across campus, and those who work with underserved populations are especially encouraged to attend. Adriana Perez, PhD, CRNP, ANP-BC, will speak on December 2 (3 p.m., S-214, Parnassus) to present "Multi-level Community-Based Approaches to Promote Health Among Older Latinos."
Pain and Addiction Research Retreat
Join scientists and clinicians for cross-disciplinary presentations and discussions on pain, addiction, and the links between them on December 4 (8 a.m., Mission Bay). Sessions include PI bench science talks, case presentations, and posters.
Center for Health Equity Seminar with David Rehkopf, ScD, MPH
Rehkopf, associate professor of medicine at Stanford University, will present "Uses and Misuses of DNA Methylation to Explain Health Inequalities" on December 4 (noon, Mission Hall, Room 1406).
3Rs Symposium (faculty are highly encouraged to attend)
The second annual Research-Related Resources (3Rs) Symposium (8:30 a.m., Mission Bay) on December 5 is a daylong, deep dive into basic and clinical research resources and services available on campus. Over 20 UCSF offices (including Academic Affairs, Budget and Resource Management, CTSI, Controller's Office, Office of Sponsored Research, and more) will deliver lightning talks to supplement the information that faculty receive at UCSF Faculty Development Day.
UC Biomedical Pitch Day
On February 10 the UC Center for Accelerated Innovation (CAI) and UC Biomedical Research Acceleration, Integration and Development (UC-BRAID) are partnering with UC Irvine Beall Applied Innovation to host a forum for UC faculty to pitch advanced translational programs to a group of potential investors. Please note that this event is specific to devices, including wireless devices, diagnostics, and tools.
---
Funding Opportunities
ImmunoX CoProjects
Submit applications (view guidelines, application, and budget form) for research funding involving human clinical specimens for pilots (up to $100k) and full projects (up to $1m). The PI or collaborator must be an ImmunoX member (or talk to the chief strategist about options). Due November 22.
ImmunoX Maternity Support Program
Women trainees (graduate student, postdoc, or clinical fellow) from ImmunoX member labs who are new mothers or have a child five years or younger are eligible to apply for "Supplemental Technical Assistance" to temporarily fund a technician or support staff to support their research while they are out on maternity leave (up to $30k/6 months). Rolling applications, but 2019 funding requests must be submitted by December 30.
ImmunoX Sabbatical Assistance Program
To enrich the bonds of collaborative science, funds are being allocated annually (view guidelines and application) to support sabbatical grants for incoming faculty visitors (prioritized) and outgoing faculty (up to $25k). Must include letters of support from ImmunoX members and demonstrate a level of community benefit. Rolling applications.
2020 Appathon: Call for Proposals Now Open
UCSF, UC Berkeley, and Apple have teamed up to create the first ever cross-Bay Appathon. Have you ever had an idea for a mobile app that could improve your research, your clinical practice, your patient care, your impact, or simply make your life easier? If so, then we are looking for your proposals! Submissions due by December 31. 
OptumLabs and UC Health Call for Proposals
OptumLabs and UC Health will provide up to seven UC researchers with OptumLabs-funded access to its database of de-identified, linked clinical and administrative claims information. For a copy of the CFP, Research Proposal Form, and detailed information about the timeline and the OptumLabs data sets, visit the microsite. Brief research proposal forms due January 16.
UC-HBCU Request for Proposals
Applications are being accepted through March 16 for the UC-HBCU Initiative to increase the number of scholars from Historically Black Colleges and Universities completing UC academic doctoral programs. Questions regarding this funding opportunity may be directed to the Graduate Studies unit in the UC Office of Research and Graduate Studies via email. View information about application instructions and forms and apply through proposalCENTRAL.
---
Infrastructure and Operations
NIH Extends Eligibility Window for Pathway to Independence Awards (K99/R00)
Consistent with the NIH Extension Policy for Early Stage Investigator Status (ESI), effective immediately, NIH will approve an extension of one year for childbirth within the four-year K99 eligibility window. 
EH&S Inspection Escalation Procedure
Assessing hazards and correcting findings are ongoing measures that support positive changes in safety culture. EH&S and UCSF research oversight committees have recently enhanced the inspection escalation procedure to ensure hazards are properly mitigated in a safe and timely manner. 
IRB Limited Meeting Schedule
If your study is set to expire in November, December, or January, please submit your continuing review well in advance! 
---
Training and Tools
CRC Bootcamp
Register now! CRC Bootcamp, December 12 and 13. Includes Orientation, Informed Consent, and IRB & Safety Reporting. All courses focus on basic knowledge beneficial for new staff starting their clinical research career at UCSF. Those who want a refresher are also welcome to participate. 
Clinical Research Winter 2020 Courses
Registration for Winter 2020 Training in Clinical Research course now open.
iLab Training is Available, Cores Launching in December
Our first three cores are set to go live in December: Parnassus Flow Cytometry, Cryopreservation and Recombinant Antibody Cores. If your lab utilizes any of these core facilities, please visit the Research Resource Program iLab page for training links and other pertinent information. 
---
Useful Links