November 2020
Dear Colleagues,
As we come to the end of an unprecedented year, I thank you for your extraordinary contributions in support of UCSF research, your colleagues, and the UCSF community's safety and well-being. Your work across all areas of research and in collaboration with others within and outside of UCSF has helped save lives and accelerate our understanding of SARS-CoV-2.
Our individual vigilance must continue to ensure the safety of our onsite and local communities. In May, Chancellor Sam Hawgood informed the UCSF community about mandatory health screening for onsite work and learning. Ensuring that every single employee and learner follows our safety policies and protocols is imperative to our successful response to the ongoing COVID-19 pandemic. While the vast majority of our workforce understands and carefully complies, we have had incidents in which employees failed to indicate on their daily entrance health screening that they were sick or symptomatic, putting their colleagues in danger. Please protect yourself and your colleagues and don't forget to complete the Daily COVID-19 Health Screening if you are planning to be onsite. Please also read the COVID-19 holiday recommendations provided by the Association of Bay Area Health Officials, a regional network of 13 local health jurisdictions in the San Francisco Bay Area. 
Congratulations to Mark Anderson, MD, PhD, Edward Chang, MD, Aleksandar Rajkovic, MD, PhD, and Robert Wachter, MD, for their election to the National Academy of Medicine.
Our most recent Research Resilience Town Hall on October 28 focused on clinical research operations during COVID-19 (recording).
Thank you for reading. I send my best wishes for your health.
Regards,
Lindsey
---
NIH Diversity Supplement Matchmaking Event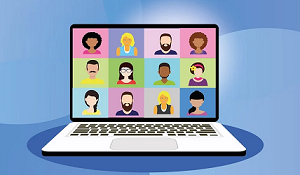 This event will be virtually held on January 19 from 9 a.m. - 1 p.m. on Zoom (register by December 18), allowing eligible NIH-funded researchers to have 15-minute interviews with historically underrepresented (HU) trainees at the postbaccalaureate stage from around the country. Typically, this supplement provides salary support for a HU trainee to work in a lab as a junior specialist for one to two years. If you make a match, we have a collection of successful Diversity Supplement applications from UCSF PIs and additional resources to support your grant writing.
Incoming trainees will have the opportunity to participate in PROPEL, which provides historically underrepresented trainees with research experience and scientific and career training to become competitive and successful applicants to top-tier, research-based PhD programs. The Office of Diversity and Outreach also has funding opportunities to develop proposals for promising researcher-trainee pairs. In addition to the matchmaking event, you can access a database of eligible applicants (MyAccess login required; contact Yazmin Carrasco, PhD for assistance). For questions about the event and applying for Diversity Supplements, see FAQs or contact Dr. Carrasco.
---
Boffelli Named Interim Faculty Director of UCSF GCF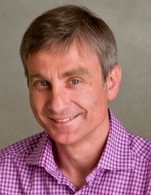 Dario Boffelli, PhD, has been named interim faculty director of the UCSF Genomics Core Facility (GCF), effective November 1. Boffelli has a longstanding interest in developing methods for comparative genomic and epigenomic analysis. His current work focuses on single-cell analysis to study the biology of stem cells and on the application of whole-genome sequencing in the diagnosis of children with severe genetic disorders. Boffelli's first undertaking will be to meet with the various core users and identify areas where we can expand and improve our sequencing services for the UCSF community. If you are a current or prospective user of the core and have feedback, please reach out to him.
---
COVID-19 Profiles Hotlist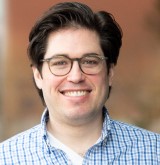 David Gordon, PhD
Staff Research Scientist, Krogan Lab, Cellular and Molecular Pharmacology
"Comparative host-coronavirus protein interaction networks reveal pan-viral disease mechanisms," Science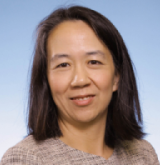 Kathleen Liu, MD, PhD
Professor, Medicine
"AKI treated with renal replacement therapy in critically ill patients with COVID-19," Journal of the American Society of Nephrology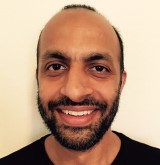 Pratik Sinha, PhD
Postdoctoral Fellow, Calfee Lab, Medicine
"Cytokine elevation in severe and critical COVID-19: a rapid systematic review, meta-analysis, and comparison with other inflammatory syndromes," ​​​​​
​​​​​The Lancet Respiratory Medicine 
---
Funding Updates
The Office of Sponsored Research reports the following summary of COVID-19 related proposals and awards as of November 15:
Total proposals: 509
Total requested: $638,413,628
Total awards: 169
Total awarded: $137,098,950
PIPE Interprofessional Clinical Opportunities Grant 
November 23 (deadline extension)
Created to support individual clinical sites in piloting new interprofessional experiences for learners in the health professional programs at UCSF, selected proposals will receive one-time funding of $7,500 to create and pilot a new interprofessional immersive experience for UCSF learners.
The Marcus Program in Precision Medicine Innovation (MPPMI) 2020 Call for Proposal
November 25 *extended to December 21* (deadline)
The program seeks to fuel innovation in precision medicine by supporting the precision medicine continuum through 3 award categories: Seeding Bold Ideas ($75,000), Transformative Integrated Research ($300,000), and ELSI in Precision Medicine ($150,000). 
NIH Announcements Regarding Eligibility Due to COVID-19
Extending the Special Exception to the NIH/AHRQ/NIOSH Post-Submission Materials Policy During COVID-19
The special exception is extended to applications submitted for the August/October 2021 council round.
Notice of Temporary Extension of Eligibility for the BRAIN Initiative Diversity K99/R00 Career Transition Award During COVID-19
The BRAIN Initiative will extend the eligibility for prospective applicants that meet the requirements to apply for the BRAIN Initiative Advanced Postdoctoral Career Transition Award to Promote Diversity (K99/R00).
---
Infrastructure and Operations
Export Control Regulation Compliance
UCSF is committed to addressing foreign influence concerns as well as complying with export controls – laws and regulations that aim to protect national security, economic interest, and support U.S. foreign policy. Export control compliance is a shared responsibility, and violations of U.S. export control regulations can result in personal and institutional liability. UCSF is committed to helping all of its personnel comply with U.S. export control regulations. For additional information or training regarding export controls, please visit this website or email Brian Warshawsky, export control officer.
Exceptions to Use of a Single IRB During COVID-19
NIH will consider exception requests for studies that are subject to the 2018 requirement for use of a single IRB. See if your study meets the OHRP exception criteria.
AHRQ Guide Notice on Exception to the Use of the Single IRB Review Requirements During COVID-19
Review information from AHRQ regarding exception to the use of single IRB review requirements for AHRQ-funded research.
Policy Revision for Managing Conflict of Interest for RFAs and Clarification of Policy for Managing Conflict of Interest in Peer Review
Become familiar with the revision to the policy for managing conflict of interest for Requests for Applications (RFAs) and the clarification of policy for managing conflict of interest in peer review.
Notice of Office of Laboratory Animal Welfare Statement on Oversight of NIH-owned Chimpanzees
OLAW Director issues statement regarding the restricted transportation of significantly compromised NIH-owned chimpanzees.
NSF Revises Award Terms and Conditions
Learn which National Science Foundation (NSF) updates will affect your NSF award.
Extended Guidance for Applicants Preparing Applications During COVID-19
Are you planning to submit an application to NIH? The NIH has extended the guidance for applicants preparing applications until further notice. 
---
Training and Tools
2020 UCSF Research Data Series Has Completed Its Fall Run
Slides and webinar videos from fourteen sessions are now available, covering topics from COVID-19 data, UCSF's computing environments, digital innovation, and much more! Train up now! 
New Online Training for Study Teams – Clinical Research During COVID-19
Attention clinical research teams! You are strongly encouraged to take this brief course developed to support the safe conduct of clinical research during the pandemic. To access, search on "Clinical Research During COVID-19" after logging into the UC Learning site. 
New IRB Guidance: Mobile Apps in Research
Proposed research involving mobile medical applications (apps) may require additional regulatory determinations if the intended use of the app meets the FDA's definition of a medical device.
---
Useful Links