Inclusive Data for Our Future: Take the UCSF Climate Survey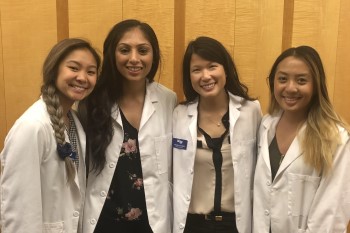 The holidays are on their way, but wait! We urge you to participate in the UCSF Climate Survey now to share your perceptions and experiences about the environment in which you work, teach, and learn. As part of our research community, you understand how important it is for data to reflect the entire population—faculty, staff, students, postdocs, fellows, and residents—to support an accurate assessment. Please remind your team to check their inboxes for messages from Emma White Research with a unique link to take the survey, which closes on November 30.
Survey participants will be eligible for a weekly random drawing for $50 gift cards (25) and three individuals will be chosen at random to receive an iPad (because the value and cost exceed the non-taxable limit, the entire iPad amount is subject to withholding as income). Learn more on the UCSF Climate website.
---
Four UCSF Faculty Elected to the National Academy of Medicine

Congratulations to Michelle Albert, MD, MPH; Renee Hsia, MD, MSc; Lennart Mucke, MD; and Bruce Ovbiagele, MD, MSc, MAS, MBA, MLS for their election to the National Academy of Medicine! They are among the 100 new members, in recognition of their outstanding professional achievement and commitment to service in the medical sciences, health care, and public health.
---
Lab Plastics Available Through Supply Chain Management COVID Store

The Supply Chain Management COVID Store in BearBuy is now stocking lab plastics to help UCSF overcome the severe backorders that have impaired research in many labs. Find more information online and contact Dean Shehu for questions.
---
IHA Director Wendy Max Announces Retirement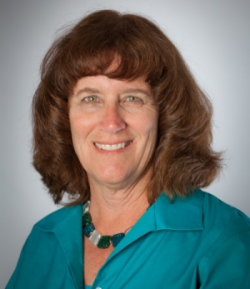 After 34 years of service at UCSF, Wendy Max, PhD, professor of Health Economics and director of the Institute for Health & Aging (IHA), will retire in June 2022. A valued member of the School of Nursing Dean's Council, Dr. Max has been a committed leader within the school and the University. She has served as co-director and then director of the IHA since 1999, where she has worked to transform IHA into a campus hub for aging and aging policy work.
A nationally and internationally recognized health economist, Dr. Max has led groundbreaking studies that have deepened our understanding of the impact of smoking and secondhand smoke exposure on health and health care expenditures.
---
Profiles Hotlist
Minkyu Kim, PhD
Assistant Professor of Cellular and Molecular Pharmacology
with Mehdi Bouhaddou, PhD, Ajda Rojc, MS, Maya Modak, Margaret Soucheray, Michael J. McGregor, MS, Erica Stevenson, MS, Dominique Mitchell, Kari Herrington, PhD, Kuei-Ho Chen, MS, John Gordan, MD, PhD, Danielle Swaney, PhD, and Nevan Krogan, PhD
"A protein interaction landscape of breast cancer," Science
Sulggi Lee, MD, PhD
Associate Professor of Medicine
with Jason Neidleman, Xiaoyu Luo, PhD, Matthew McGregor, Guorui Xie, PhD, Victoria Murray, Warner Greene, MD, PhD, and Nadia Roan, PhD
"mRNA vaccine-induced T cells respond identically to SARS-CoV-2 variants of concern but differ in longevity and homing properties depending on prior infection status," eLife
---
Events
Cheryl Giscombé on Stress-Related Health Disparities
December 13, 12-1 p.m. via Zoom
As a featured speaker in the School of Nursing Nancy Steiger Research Seminar Series, Cheryl Giscombé, PhD, RN, FAAN, associate dean of the PhD Division & Program at the University of North Carolina's School of Nursing, will present on understanding and reducing stress-related health disparities among African Americans. Her work incorporates sociohistorical and biopsychosocial perspectives to investigate how stress and coping strategies contribute to stress-related psychological and physical health outcomes.
---
Funding Updates
The Office of Sponsored Research reports the following summary of COVID-19 related proposals and awards as of November 7:
Total proposals: 782
Total requested: $1,197,931,322
Total awards: 330
Total awarded: $241,800,767
Learning Health System Early Career Acceleration Program (LEAP) K12
The LEAP K12 career development award for faculty who conduct patient-centered outcomes research within learning health systems is recruiting four scholars to begin July 1, 2022 for 2 years. Part of the broader K-scholar program at UCSF, scholars receive annual salary support up to $90,000. Deadline: November 15.
UCSF/UCB iHackHealth Appathon 2.0 | Submit your application now!
Have you ever had an idea for a mobile app that could improve your research, your clinical practice, your patient care, or simply make your life easier? If so, then we are looking for your proposals! Learn more and apply by November 30.
Announcement | 2021 Computational Innovator Awardees
The UCSF Initiative for Digital Transformation in Computational Biology and Health Data Science, a donor-supported initiative seeking to foster computational excellence at UCSF, is pleased to announce the awardees of the 2021 Computational Innovator Faculty Research Grants and Fellowships.
NIH Funding Opportunities Specific to COVID-19
Visit this website for the latest funding opportunities.
---
NIH Updates
Policy and Guidance:
Reminder that FORMS-G grant application forms and instructions must be used for due dates on or after January 25, 2022 and that new grant application instructions are now available
Guidance on the implementation of the Revised Common Rule Provision regarding public health surveillance activities deemed not to be research
Guidance on electronic Research Administration (eRA) Research Performance Progress Report (RPPR) submission validations for clinical trial registration and results reporting
Modifications to NIMH Special Council review procedures
Notification that NIH operates under a continuing resolution through December 3, 2021    

---

Operations, Training, and Tools

Register | Ethics and Compliance Briefing for Researchers (ECBR) Training
UCSF is implementing a new UC training titled "Ethics and Compliance Briefing for Researchers" (ECBR) replacing the "Conflict of Interest for Researchers" (COIR) module, which researchers must complete every two years. Updated training will be available starting November 15 in the UC Learning Center.

Notice | Dosimetry Badge Exchange
Departmental dosimetry coordinators will exchange dosimetry badges directly with Landauer starting in 2022.

Notice | Holiday Impact on IRB Studies Expiring in November, December, and January
If your study requires review by a convened IRB committee (i.e., "Full Committee") and is set to expire in November, December, or January, please submit your continuing review at least six weeks prior to study expiration. Review FAQs for more information.

---

Useful Links
About ReSearch ReSource