October 2019
Dear Colleagues,
Last week, UCSF presented the 180-page Comprehensive Parnassus Heights Plan in a bold vision for our future, reflecting significant contributions from our research community. I thank you all for your time and effort to date and as we move forward with the planning process, which includes prioritizing a new Research and Academic Building.
I congratulate several researchers who received NIH funding as part of the Helping to End Addiction Long-Term (HEAL) Initiative, including August interview subject Jeffrey Lotz, PhD, who will lead a $29.4 million project to create the Core Center for Patient-centric Mechanistic Phenotyping in Chronic Low Back Pain (REACH) at UCSF. Other researchers who received HEAL funding include: Aaron Fields, PhD, Roland Krug, PhD, Sharmila Majumdar, PhD, Prasad Shirvalkar, MD, PhD, Michael McManus, PhD, Lily Jan, PhD, and James Sorensen, PhD.
Read on for this month's interview with Linda Park, PhD, MS, FNP-BC, along with other news and tools of interest to our research community.
Regards,
Lindsey
---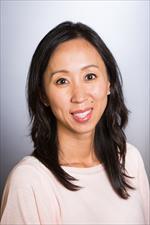 Researcher of the Month: Linda Park, PhD, MS, FNP-BC
Linda Park, PhD, MD, FNP-BC, who holds dual appointments as an assistant professor in the School of Nursing and a nurse researcher at San Francisco Veterans Affairs Medical Center (SFVAMC), is studying the use of digital health solutions for cardiovascular disease patients. "My work with patients in cardiology over the past 20 years has informed my passion to give them practical solutions to manage their everyday struggles," she says. Read her interview.
---
Call for Members: Clinical Trialist Advisory Committee
The Office of Research seeks faculty and staff to participate on a new, standing Clinical Trialist Advisory Committee (CTAC) that will serve as a UCSFwide advisory body on clinical trials operations. The CTAC will provide the Office of Research leadership with input on key topics such as clinical trial activation, clinical research coordinator training/career development, clinical trial data sharing, and other priorities for trials operations at UCSF (read full announcement for additional details). Interested individuals should submit their CV and a brief summary describing their role relevant to clinical trials to Payam Nahid, MD, MPH, associate director of Clinical Trials Operations, by November 1. 
---
Search for Medical Director, Clinical Research Services (CRS)
The Clinical and Translational Science Institute (CTSI) seeks qualified UCSF faculty to apply for this open position, which will provide leadership to the clinical and translational research environment of UCSF, specifically for management of activities related to the CRS units. Incumbent will serve as a core faculty member of the CTSI. Activities will require regular interaction with faculty and staff on all campuses. Learn more and apply through AP Recruit.
---
Back to Basic Science
In this episode of TEK Talk, School of Medicine Dean Talmadge King was joined by David Morgan, PhD, the School of Medicine's vice dean for research, who spoke about his priority areas for basic science: funding for graduate education, faculty recruitment, and research space.
---
Profiles Hotlist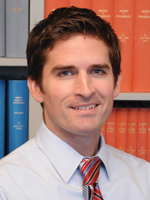 Jeremy Keenan, MD, MPH
Professor, Proctor Foundation
"Longer-Term Assessment of Azithromycin for Reducing Childhood Mortality in Africa," New England Journal of Medicine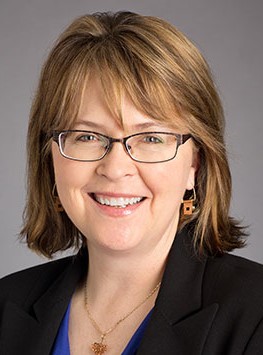 Audrey Lyndon, RN, PhD, FAAN​​​
Professor, Family Health Care Nursing
"A population-based study to identify the prevalence and correlates of the dual burden of severe maternal morbidity and preterm birth in California," The Journal of Maternal-Fetal & Neonatal Medicine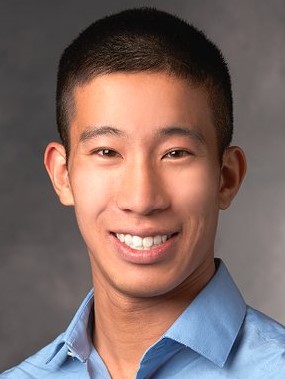 Jason Nagata, MD
Professor, Pediatrics
"Predictors of muscularity‐oriented disordered eating behaviors in U.S. young adults: A prospective cohort study," International Journal of Eating Disorders
---
Events
Colloquium on Population Health & Health Equity: Immigrant Health
This October 23 forum (9 a.m. start, Byers Auditorium) focuses on UCSF's role as an academic medical center in addressing ongoing challenges to immigrant health and the current political landscape for immigrants and refugees entering the U.S.
ImmunoXX+ Women in Immunology Symposium
A full-day event on October 25 (8:30 a.m. start, Cole Hall) highlighting UCSF's women in immunology with talks from faculty, trainees, and keynote speakers Zena Werb, PhD, from UCSF and Shannon Turley, PhD, from Genentech.
Film Screening: "5B"
Join the UCSF community on October 29 (4-6 p.m., Cole Hall) for a special documentary screening of "5B," the inspirational story of the courageous San Francisco General Hospital nurses and caregivers who took extraordinary steps to provide unprecedented care for patients in the first AIDS ward in the nation. Panel discussion to follow with Cliff Morrison, creator of Ward 5B; 5B nurse Alison Moed; and Paul Volberding, MD, director of the AIDS Research Institute.
"Science in 3 Minutes" at the Bay Area Science Festival
On October 30, for the first time, the Graduate Division and Office for Postdoctoral Scholars will present "Science in 3 Minutes" (7 p.m. start, Atlas Café) featuring previous winners and finalists from its UCSF Grad Slam and Postdoc Slam competitions, as a part of the Bay Area Science Festival (starts October 25 and ends with Discovery Day at Oracle Park on November 2).
Space Health Innovation Conference
Join NASA leaders, astronauts, healthcare and health tech experts on November 2 (7:30 a.m. start, Mission Bay Conference Center) and learn about challenging issues of health and medical management in space.
2020 Breakthrough Prize Symposium
On November 4 the daylong 2020 Breakthrough Prize Symposium returns to UCSF (9:30 a.m. start, Mission Bay Conference Center) celebrating and bringing together scientists across physics, mathematics, and the life sciences who are asking the biggest questions and seeking the deepest explanations. The entire UCSF community is invited to attend in person or via live-stream. David Julius, PhD, a 2020 prize recipient, will be one of the panelists. 
2019 Clinical Data Colloquium
On November 6 (9 a.m. start, Mission Bay Conference Center) join us for a morning plenary and afternoon breakouts as we hear from leaders and researchers across UCSF. In addition to pragmatic information on how to use and access data for research, we will introduce new data assets and tools, and cover topics including population health, endeavors in the digital health space, and more. Compared to Sharecase, this colloquium is a deeper dive into data, tools, and infrastructure and is focused on research. 
Pain and Addiction Research Retreat
Join scientists and clinicians for cross-disciplinary presentations and discussions on pain, addiction, and the links between them on December 4 (8 a.m. start, Mission Bay).
Save the Date: 3Rs Symposium
The second annual Research-Related Resources (3Rs) Symposium (8:30 a.m. start, Mission Bay) will be held on December 5 and is a daylong, deep dive into basic and clinical research resources and services available on campus.
ICYMI: School of Dentistry Research and Clinical Excellence Day
The annual event featured over 50 poster and oral presentations from predoctoral, graduate, postdoctoral, and resident participants. Featured speakers included SOD's Yvonne Kapila, DDS, PhD, and Arun Sharma, BDS, MSc. Watch videos and find more information here.
---
Infrastructure and Operations
New Guide to Safe Storage of Chemicals
Hazardous chemicals are essential to UCSF's research and proper use and storage of these chemicals is crucial to maintaining a safe laboratory. To help you ensure your laboratory is safe for both researchers and first responders, EH&S has created a guide to the Safe Storage of Hazardous Chemicals. 
---
Training and Tools
Introducing Dryad Data Publishing Platform
The UCSF Library is pleased to announce that we have partnered with Dryad, an open-source, research data curation and publication platform. 
---
Useful Links
---