October 2020
Dear Colleagues,
As we continue in Phase 3 of increasing our onsite research, I highlight my September 22 message on COVID-19 prevention in the UCSF campus community. Please read this summary of health and safety measures taken to date written by the Office of Research and Occupational Health Services; these efforts have proven tremendously effective at curbing COVID-19 transmission on campus, which is the key metric for determining workplace safety. Thank you for your continued awareness and compliance to protect our community.
I invite you to learn about our call for applicants to serve on the Task Force on Equity and Anti-Racism in Research, which was created in August as part of our commitment to achieve transformational changes in health equity and racial justice in research. Research faculty, staff, and trainees are eligible to apply (deadline October 26).
Many congratulations to UC Berkeley biochemist and Innovative Genomics Institute founder Jennifer Doudna, PhD, on winning the Nobel Prize in Chemistry with her longtime collaborator Emmanuelle Charpentier, PhD, director of the Max Planck Unit for the Science of Pathogens in Berlin. This is an extraordinary achievement, and it is a powerful recognition for two women to share a Nobel Prize in the sciences for the first time.
Thank you for reading. I send my best wishes for your health.
Regards,
Lindsey
---
Meet RAE: The New MyResearch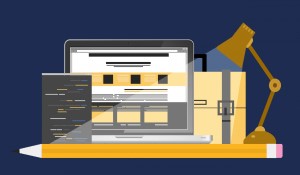 Academic Research Systems is excited to announce MyResearch has been upgraded with improved and increased performance options. Short for Research Analysis Environment, RAE offers free, premium, and new AWS cloud options to support UCSF researchers and collaborators. Check out slides and video from our recent Research Data Series webinar or visit the UCSF IT website to learn how RAE's secure data hosting and compute services can support your research needs. 
---
COVID-19 Profiles Hotlist

Valerie Flaherman, MD
Associate Professor, Pediatrics
"Infant Outcomes Following Maternal Infection with SARS-CoV-2: First Report from the PRIORITY Study," Clinical Infectious Disease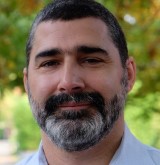 Dave Glidden, PhD
Professor, Epidemiology & Biostatistics
"Convalescent Plasma for the Treatment of COVID-19: Perspectives of the National Institutes of Health COVID-19 Treatment Guidelines Panel," Annals of Internal Medicine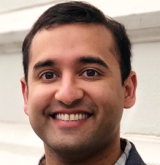 Ashwin Kotwal, MD
Assistant Professor, Medicine
"Social Isolation and Loneliness Among San Francisco Bay Area Older Adults During the COVID‐19 Shelter‐in‐Place Orders," Journal of the American Geriatrics Society
---
Events
Today: 2020 PARC Retreat
Join the UCSF Pain and Addiction Research Center on October 19, noon-4:30 p.m. for an afternoon of clinical and basic science on pain and addiction.
---
Funding Updates
The Office of Sponsored Research reports the following summary of COVID-19 related proposals and awards as of October 18:
Total proposals: 491
Total requested: $609,579,621
Total awards: 156
Total awarded: $132,230,647
Call for Proposals: PIPE Interprofessional Clinical Opportunities Grant
October 30, submission deadline
The PIPE Interprofessional Clinical Opportunities Grant was created to support individual clinical sites in piloting new interprofessional immersive experiences for learners (students, residents, and/or fellows) in the health professional programs at UCSF (Dentistry, Medicine, Nursing, Pharmacy, Physical Therapy). Selected proposals will receive one-time funding of $7,500 to create and pilot a new interprofessional immersive experience.
NIH Announcements Regarding Eligibility Due to COVID-19
Extending the Special Exception to the NIH/AHRQ/NIOSH Post-Submission Materials Policy During the COVID-19 Pandemic
The special exception is extended to applications submitted for the August/October 2021 council round.
Notice of Temporary Extension of Eligibility for the BRAIN Initiative Diversity K99/R00 Career Transition Award During the COVID-19 Pandemic
The BRAIN Initiative will extend the eligibility for prospective applicants that meet the requirements to apply for the BRAIN Initiative Advanced Postdoctoral Career Transition Award to Promote Diversity (K99/R00).
---
Infrastructure and Operations
Call for Applicants: UCSF Task Force on Equity and Anti-Racism in Research 
The Office of Research, in its commitment to supporting concrete initiatives aimed at implementing transformational changes in health equity and racial justice in research, seeks applicants for a Task Force on Equity and Anti-Racism in Research. Research faculty, staff, and trainees are eligible. Apply by October 26.
Reminder: NIH Policy on Use of Hypertext in NIH Grant Applications
Are you planning to insert hyperlinks and URLs in your NIH application? Find out why it's not a good idea.
Notice of Limited Availability of Research Non-Human Primates
Will your COVID-19 study use National Primate Research Center (NPRC) or ORIP-supported resources? Ensure that your study is not impacted by a shortage of resources.
Requirement for Trainee Diversity Report to be Submitted Electronically for Institutional Research Training, Career Development and Research Education Awards Beginning in Early 2021
Recipients of institutional research training, career development, and research education awards will be able to electronically generate the Trainee Diversity Report required with the Research Performance Progress Report using a new option that will be available in the xTrain module of the eRA Commons.
Implementation of the NSF Enhanced RPPR
NSF is implementing an enhanced version of the Research Performance Progress Report (RPPR). See the highlights before you start your next progress report.
---
Training and Tools
2020 Research Data Series is Still Going Strong!
Recent and upcoming topics for this ongoing series of webinars on UCSF's research data resources include UCSF COVID-19 data sources, UCSF's computing environments, AI, Medicare data and other external data sets, and more. Available sessions October 23, 29, 30, and November 4.
Register for the 2020 NIH Virtual Seminar on Program Funding and Grants Administration
This event will be held October 27-30. Registration is free.
Registration Open for November CRC Training Courses
Attention new Clinical Research Coordinators! CRC Bootcamp (Orientation, Informed Consent, and IRB & Safety Reporting) will be held November 12 and 13. Also in November will be Protocol Training, MOPs & SOPs on November 17. All courses held via Zoom. See the CRC Training website for more information and to register.
Updated Guidance on Electronic Consent Platforms
The HRPP has updated their website and written a new Memo to Sponsors about the electronic platforms available to UCSF researchers for obtaining electronic consent and HIPAA authorization signatures and for managing study documents during the COVID-19 public health emergency.
---
Useful Links
---
About Research Resource
Please contact 

[email protected]

 to submit content of interest to our research community.