September 2019
Dear Colleagues,
Many congratulations to David Julius, PhD, recipient of a 2020 Breakthrough Prize in Life Sciences for his groundbreaking work to understand the molecular basis of pain.
Celebrate National Postdoc Appreciation Week and attend the fourth annual Postdoc Slam live competition on September 19. This terrific event showcases our postdoctoral scholars' work in short and engaging research talks.
To learn more about our outstanding immunologists, I encourage you to attend the second annual ImmunoXX+ Women in Immunology Symposium is October 25. The event features talks from UCSF faculty and trainees along with keynote speakers Zena Werb, PhD, and Shannon Turley, PhD (Genentech).
Read on for our interview with Elissa Epel, PhD, along with other news and tools of interest to our research community.
Regards,
Lindsey
---
Researcher of the Month: Elissa Epel, PhD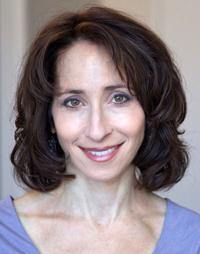 As a health psychologist, Elissa Epel, PhD, is interested in stress and how it gets under the skin to affect cellular and cardiometabolic health.
She has been a leader in several UC-wide research collaborations and has a complex understanding of UCSF as well as our individual and collective well-being. Read her interview.
---
EH&S: Environmental Health and Safety Update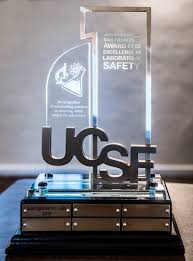 Why are food and drink prohibited in UCSF labs? Because of the personal safety risk of ingesting hazardous materials or biological agents. UCSF must strictly follow NIH guidelines that also prohibit smoking, handling contact lenses, applying cosmetics, and storing food for human consumption in lab areas. UCSF research oversight committees are working with EH&S to notify department chairs and/or deans to resolve potential issues. If violations continue, committees can rescind Use Authorizations for biological materials, radioactive materials, and/or controlled substances. Please don't put your health and research at risk!
---
Understanding the HIV/AIDS Epidemic and its Future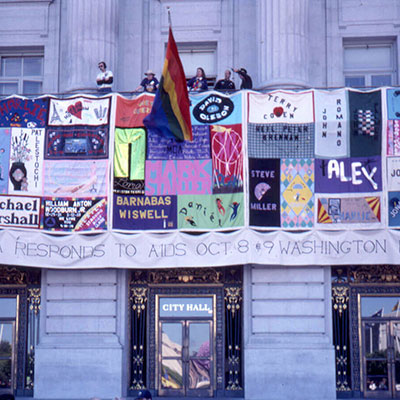 Two upcoming Library events are an opportunity to reflect on what the HIV/AIDS epidemic can teach us about its effects, its future, and future epidemics. They Were Really Us: the UCSF Community's Early Response to AIDS exhibit opens October 1 at the Parnassus Library and Memory Lives On: Documenting the HIV/AIDS Epidemic, an interdisciplinary symposium, will be held on October 4 and 5 at Mission Bay.
---
​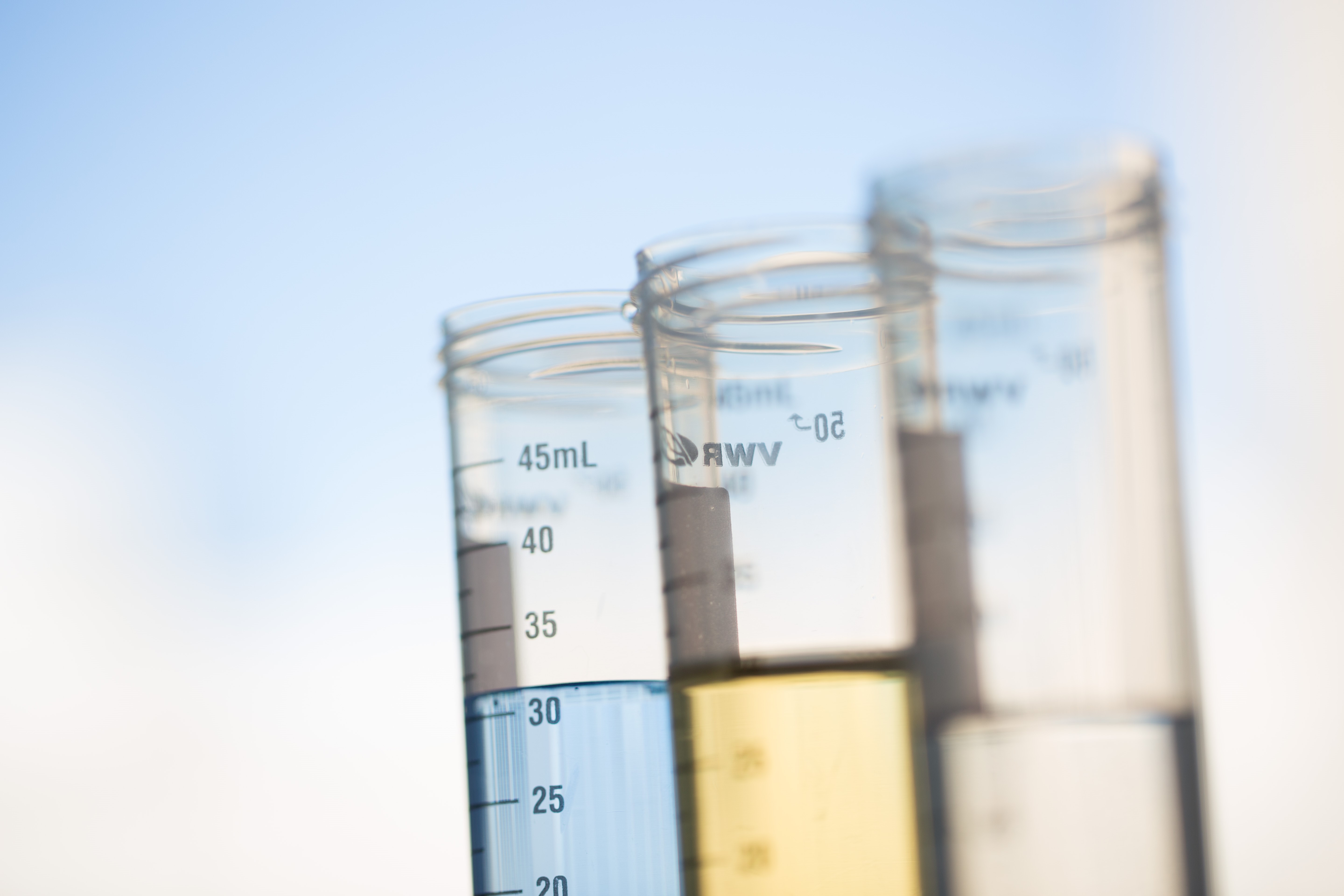 The Search is in Full Swing: UCSF CoLabs Director
Reporting to the vice chancellor of research, the CoLabs Director will work closely with a CoLabs Steering Committee, which has broad representation from the UCSF research community, and will oversee the development of the CoLabs as a major new resource for UCSF researchers. Learn more and apply now on APRecruit.
---
Profiles Hotlist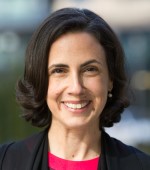 Francesca Nesta Delling, MD, MPH
Assistant Professor, Medicine
"Does cannabis legalisation change healthcare utilisation? A population-based study using the healthcare cost and utilisation project in Colorado, USA," BMJ Open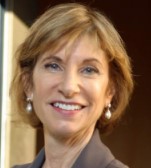 Kathryn Phillips, PhD
Professor, Clinical Pharmacy
"Emergence of Hybrid Models of Genetic Testing Beyond Direct-to-Consumer or Traditional Labs," JAMA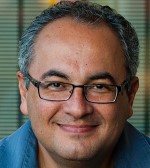 Alejandro Sweet-Cordero, MD
Associate Professor, Pediatrics
"The genomic landscape of pediatric cancers: Implications for diagnosis and treatment," Science
---
Events
Attention Researchers: Adopt-A-Spot is Back for Fall 2019
Save energy in the lab for your chance to win an iPad! Choose a piece of lab equipment to unplug/turn off at the end of each day for six weeks. Sign up by September 20 by emailing [email protected] or visiting one of our upcoming tabling sessions. 
Catalyst Awards Internship
Learn about translational research and the process of advancing academic discoveries along the path to commercialization and patient benefit. Paralleling the Catalyst Awards Program, it includes participation in the review process, interactions between the academic researchers and industry experts. Application deadline September 23.
Research Administration Appreciation Day
On September 18 take a moment to join the campus in celebrating national Research Administration Appreciation Day and to thank our Research Administrators for making the UCSF global research enterprise a success!
Sharecase2019Connect
Sharecase is a free, one-day event showcasing the best of technology products and services at UCSF, and all faculty and staff are invited. Highlights include a session on UCSF's access to Dimensions, a powerful research analytics and competitive intelligence tool developed by Digital Science, and information from the CTSI and Library tables about creating an Open Researcher and Contributor Identifier (ORCID), a new NIH/AHRQ/CDC requirement. October 10, 8 a.m.-4 p.m., Mission Bay Conference Center.
ASPIRE Symposium on Patient, Community and Stakeholder-Engaged Research at UCSF
Featuring local partnerships and a keynote address by Nina Wallerstein, the ASPIRE Symposium is UCSF's first conference dedicated to inquiry about best practices in institutional supports for patient and stakeholder engagement in research that advances health equity. October 10, 10 a.m.-4 p.m., Helen Diller Family Comprehensive Cancer Center.
Save the Date: 2019 Clinical Data Colloquium
Mark your calendars for the UCSF Clinical Data Colloquium on November 6 at Mission Bay. Plan for a plenary session in the morning and break-out sessions on specific topics in the afternoon including how to use and access clinical data for research, introducing new data assets and tools, and covering topics including population health, endeavors in the digital health space, and more. 
---
Funding Opportunities
RAP Fall 2019 Cycle Application Deadline Approaching
The application period is still open and the submission deadline is September 23 by 2 p.m. (PDT).
And . . . Attention All RAP Applicants!
Is your project led (PI1 or PI2) by an under-represented minority (URM) investigator? Are you including URM populations or biospecimens in your study? You may be eligible for the new Research Development Office RAP Diversity Supplement. Additional funds for up to five applications per cycle that score well and are RAP-funded.
Institutional Matching Instrumentation Awards Available
These awards will be made to UCSF Campus Cores and provide matching funds for any source of extramural or internal funding. Up to five grants will be awarded, to a maximum of $200k each, and the funds can be used towards the cost of equipment or for essential personnel or maintenance costs during the equipment validation period. Application deadline September 23.
Catalyst Awards for the Development of Therapeutics, Diagnostics, Devices, and Digital Health
The Catalyst Program is soliciting applications for projects with commercial potential in therapeutics, diagnostics, medical devices, digital health, and biotools that could benefit from both expert industry mentoring and financial support. Application deadline September 23.
Invest in Ourselves: UCSF InVent Fund is open for business!
Innovation Ventures supports faculty whose inventions would benefit from licensing to new or established companies with the expertise and funding to transform those inventions into products. Now – for projects that would benefit from additional internal funding, UCSF has created the philanthropic "InVent Fund" to provide funding and access to experienced development expertise from within and around the UCSF community. Apply by September 27.
Funding Fridays Continues . . .
Be on the lookout: UCSF departments and offices have agreed to send their respective funding opportunity announcements via email only on Fridays (when they are not constrained by short deadlines).
---
Infrastructure and Operations
Changes to NIH Requirements Regarding Proposed Human Fetal Tissue Research 
Become familiar with the changes that will affect NIH applications and proposals due as well as awards issued on or after September 25 that involve use of human fetal tissue obtained from elective abortions.
Addressing the IRB Backlog
Read about why the wait time is so long for minimal risk studies, and what the IRB is doing about it. 
New HRPP Job Opportunities
Peruse exciting job postings for new Human Research Protection Program positions. 
New Radiation Safety Language
See the updated radiation risk language for consent forms. 
Open Researcher and Contributor Identifier (ORCID): NIH/AHRQ/CDC Requirement
Will you be a trainee on an NIH Institutional Training Award in October or will you be planning to apply for an individual fellowship or career development award supported by NIH on or after January 25? Read about the ORCID requirement and how to create one.
New Procedure to Request an Extension of Early Stage Investigator Eligibility
Easier process now available for early stage investigators (ESI) to request an extension of their ESI period because they experienced a lapse in their research/research training due to time spent for family care, medical concerns, disability, natural disasters, or active military service.
Report on Reducing Administrative Burden for Researchers: Animal Care and Use in Research
Just published, this report prepared by NIH, USDA, and FDA provides a review and recommendations to change regulations and policies and reduce administrative burden for researchers conducting NIH-funded research requiring the use of vertebrate animals.
---
Training and Tools
Chan Zuckerberg Biohub Physician-Scientist Fellowship Program
This immersive, hands-on program is designed to develop the next generation of physician-scientists. Fellows will work closely with scientists and further their skills in laboratory or computational biomedical research. No prior research experience is required. Application deadline October 1.
Register Now: October CRC Trainings
Only a few spaces left for fall 2019 courses: Bootcamp (Orientation, Informed Consent, and IRB & Safety Reporting all strongly recommended for all new CRCs), Effective Communication, and Data Management (relevant to new and existing CRCs).
Registration Open: Training in Clinical Research Program Courses
The Training in Clinical Research Program is now accepting applications for fall 2019 clinical research courses. 
Recruit Study Participants through MyChart
CTSI's Participant Recruitment Program has launched a new service to allow researchers to identify and contact potentially eligible UCSF patients via MyChart, the EHR patient portal. Learn more and submit a request. 
---
Useful Links