September 2020
Dear Colleagues,
With Chancellor approval, we began Phase 3 of onsite research last Thursday, increasing lab-based research to 50% density, the equivalent of one person per two workstations, and onsite Category 3 clinical research to 25% density.
We entered this next phase based on weeks of tracking a variety of indicators and metrics, including a low number of UCSF cases, robust capacity for testing and contact tracing, and high compliance with safety policies. We must continue to prioritize safety in our personal actions to protect our workplace and community. For more information on Phase 3, workplace safety, our policies and decision-making process, and UCSF's COVID-19 prevention and testing strategy, please read my September 11 message and watch the September 17 Research Resilience Town Hall (recording).
As I announced in my September 10 message, important work is underway to address systemic racism in the context of our research enterprise, including the creation of a Task Force on Equity and Anti-Racism in Research and the alignment of existing DEI activities and efforts. Our actions will be in coordination with Vice Chancellor Renee Navarro and campus-wide programs from the Office of Diversity and Outreach and the Center for Community Engagement's Anchor Institution Initiative. We must invest in sustained action to dismantle structural racism. This work will take time, and this is just the beginning.
Congratulations to Tamara Alliston, PhD for receiving the 2020 Adele L. Boskey Award, to Danica Galonić Fujimori, PhD as this year's Bowes Biomedical Investigator, and to Gretchen Kiser for being named to the distinguished charter class of the National Organization of Research Development Professionals Fellows.
Thank you for reading. I send my best wishes for your health.
Regards,
Lindsey
---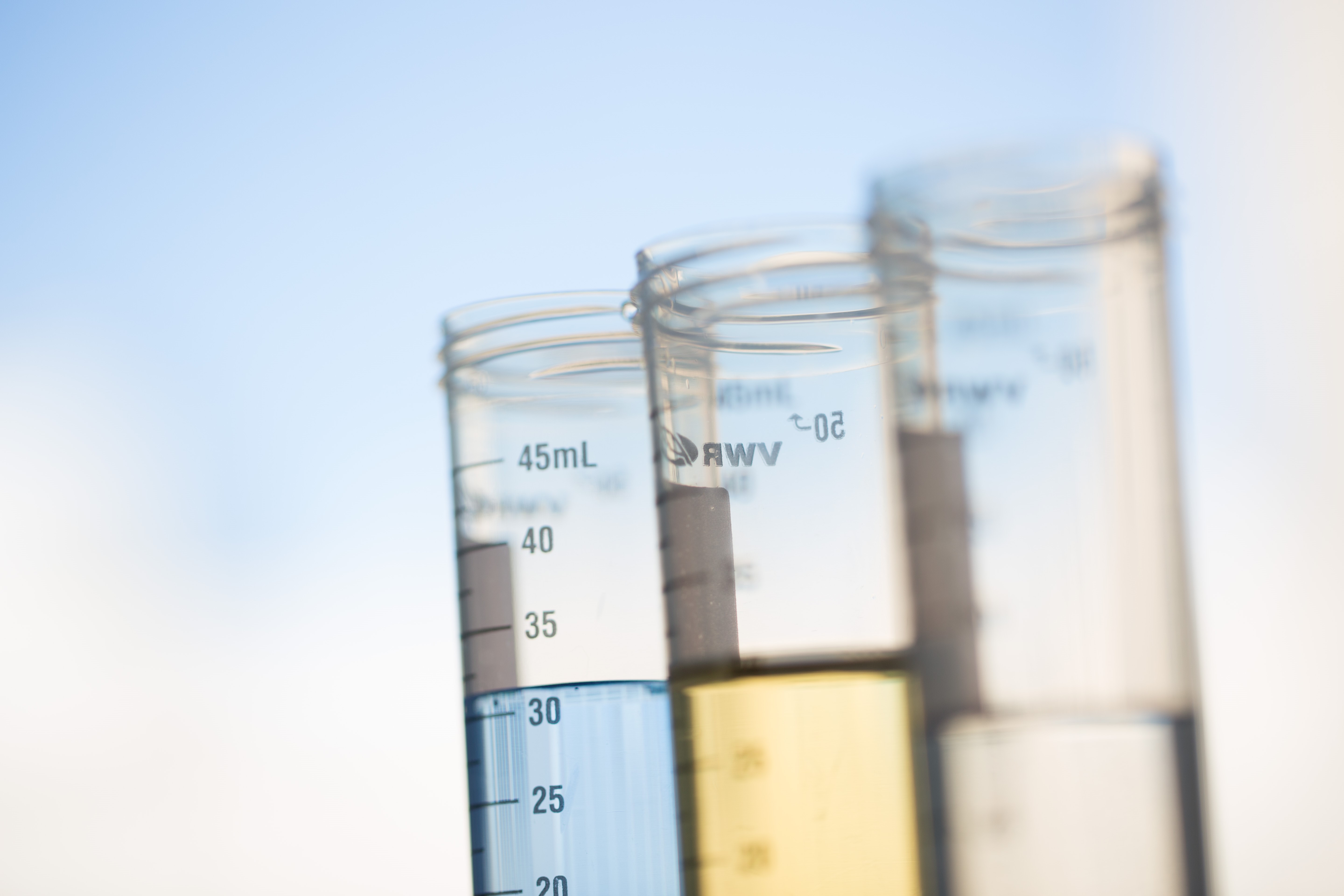 Office of Research Important Updates
New guidance for Category 2 and 3 Research Conducted "Offsite," Outside of UCSF-Affiliated Facilities
The purpose of this interim document is to provide guidance on the partial resumption of UCSF Category 2 and 3 research (i.e., non-COVID-19 related research) conducted "offsite," which includes research (clinical research, clinical trials, social and behavioral research, community research, among other research types) conducted in homes, offices, parks, prisons, congregate living facilities, community centers, and other non-health care facility community settings. Some research protocols affected by this guidance are designed specifically to be conducted in the community, while other research protocols traditionally conducted onsite are also being moved offsite as an approach to reducing risk of COVID-19 exposures for both staff and research participants.
Guidance for Onsite Clinical Research Activities and the Clinical Research Return to Work Checklist
Both have been revised to include the following requirement: "All in-person research visits should be conducted by research personnel wearing a face mask per institutional policy and eye protection (e.g., eye shields, face shields, or safety glasses) according to UCSF Health PPE policy."
---
Support UCSF's Parnassus Heights Campus Renovation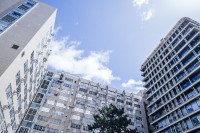 UCSF's plan to revitalize our oldest campus and build a new hospital at Parnassus Heights is entering a crucial phase. Please help advance innovative research, health care, and health sciences education in the Bay Area for decades to come by emailing your local supervisor and state legislators by Sept. 30. Act now to make sure UCSF can have state-of-the-art labs at Parnassus Heights and growth in critical areas of research.
---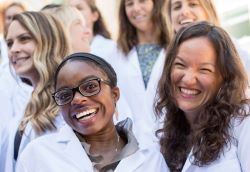 SON Unveils New Research Themes to Advance Its Mission
The School of Nursing is committed to enhancing its research strength and leveraging its expertise to advance health and health equity. As part of its Strategic Plan, the School has announced five themes as the focus of its research mission: health equity; community and population health; aging and life course; symptom science; and digital health, 'omics, and data science.
These themes will allow the School to facilitate and promote interdisciplinary collaboration across campus, and align with major campus priorities as well as the needs of California and beyond. Together, faculty will work to advance these five research areas, while training predoctoral and postdoctoral researchers to take innovations to the next level. The School's workgroups are identifying resource requirements, including new faculty recruitments, programmatic investment needs, and needed research infrastructure.
---
Stanford, Berkeley & UCSF Next Generation Faculty Symposium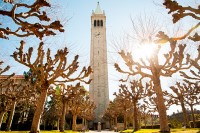 This October 23 symposium will feature talks from exceptional early-career scientists and keynote presentations from prominent senior scientists, with the goal of highlighting scientific excellence and emphasizing how efforts to broaden and enhance the scientific community are essential for this excellence. It is structured to provide meaningful mentoring for junior scientists that will directly impact their career trajectories, while providing search committees with early access to a highly coveted candidate pool.
---
COVID-19 Profiles Hotlist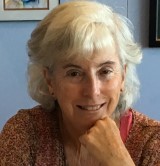 Sally Adams, PhD, RN
Specialist, Division of Adolescent and Young Adult Medicine
"Medical Vulnerability of Young Adults to Severe COVID-19 Illness — Data from the National Health Interview Survey," Journal of Adolescent Health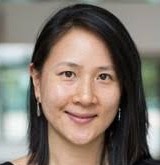 Nadia Roan, PhD
Associate Professor, Urology
"SARS-CoV-2-Specific T Cells Exhibit Phenotypic Features of Helper Function, Lack of Terminal Differentiation, and High Proliferation Potential," Cell Reports Medicine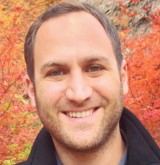 Alexander Marson, MD, PhD
Associate Professor, Medicine
"Evaluation of SARS-CoV-2 serology assays reveals a range of test performance," Nature Biotechnology
---
Events
PARC Seminar: Endosomal Platforms for the Signaling Train to Pain
Join Nigel Bunnett, PhD, professor and chair, Department of Molecular Pathobiology, NYU College of Dentistry, on September 28, noon-1 p.m. as he presents "Endosomal Platforms for the Signaling Train to Pain" at the next UCSF Pain and Addiction Research Center Seminar.
SFBayCRN 6th Annual Stakeholder Meeting
Join us on September 30, 9:30 a.m.-4 p.m. for SFBayCRN's Virtual Meeting "Practice-Based Research in a Changing World: Building Capacity to Address the Urgent Needs of Diverse Communities." Speakers from UCSF and local health systems will discuss how COVID-19 and the recognition of structural racism are shaping current and future health care priorities and research. Register here.
Save the Date! 2020 PARC Retreat
Join the UCSF Pain and Addiction Research Center on October 19, noon-4:30 p.m. for an afternoon of clinical and basic science in pain and addiction.
ICYMI: Watch Aug. 20 Comprehensive Parnassus Heights Plan Town Hall
Over 1,850 people joined this virtual event to learn more about our collective efforts to transform UCSF's oldest campus, including plans for the Research and Academic Building.
---
Funding Updates
The Office of Sponsored Research reports the following summary of COVID-19 related proposals and awards as of September 13:
Total proposals: 438
Total requested: $553,200,970
Total awards: 131
Total awarded: $118,245,498
TODAY: Applications Due for Catalyst Awards
September 21, 2 p.m. Apply now for up to $100K and industry advisor mentorship.
TODAY: Applications Due for RAP Intramural Funding
September 21, 2 p.m. Apply now to the Resource Allocation Program (RAP) for possible awards from various intramural funding opportunities.
Call for Proposals: Innovations Funding for Education
October 8, submission deadline. The Haile T. Debas Academy of Medical Educators and the School of Medicine Office of Medical Education, with additional support from Academy and Matched Endowed Chair holders, the Center for Healthcare Value, the Program for Interprofessional Practice and Education, and the School of Pharmacy, announce an open call for proposals to address a range of priorities in education of all students and trainees at UCSF. 
Call for Proposals: PIPE Interprofessional Clinical Opportunities Grant
October 30, submission deadline. The PIPE Interprofessional Clinical Opportunities Grant was created to support individual clinical sites in piloting new interprofessional immersive experiences for learners (students, residents and/or fellows) in the health professional programs at UCSF (Dentistry, Medicine, Nursing, Pharmacy, Physical Therapy). Selected proposals will receive one-time funding of $7,500 to create and pilot a new interprofessional immersive experience.
NIH Announcements Regarding Eligibility Due to COVID-19
---
Infrastructure and Operations
Extending the Special Exception to the NIH/AHRQ/NIOSH Post Submission Material Policy During the COVID-19 Pandemic
The special exception for post-submission materials has been extended for the Spring 2021 council round to NIH, AHRQ, or NIOSH beginning with applications submitted for the September 25 due date.
Upcoming Changes to the NIH Notice of Award
Upcoming changes to the format of the National Institutes of Health Notice of Award will be effective October 1.
Updated AVMA Guidelines for Euthanasia of Animals
Are you planning to submit a proposal for an animal study on or after October 1? Ensure that your application aligns with the AVMA Guidelines for the Euthanasia of Animals: 2020 Edition.
---
Training and Tools
2020 Research Data Series is Going Strong!
This ongoing series of webinars on UCSF's research data resources is off to a great start. Topics range from using de-identified clinical data, the new "My Research (aka RAE)," UCSF's computing environments, AI, and more. Additional sessions are being added through October and November - check it out!
NSF Funds SPOKE Knowledge Network Phase Two
Phase Two of a multi-scale, open knowledge network for precision medicine (known as SPOKE) will integrate billions of biomedical concepts, making it possible for physicians and scientists to connect the dots and produce meaningful answers to their questions.
Information Commons and AI Modeling
Information Commons is a fast and easily searchable and accessible repository of all UCSF clinical data and models, and related basic science and population data, that enables UCSF research and discovery of new health insights underlying precision medicine, to improve patient and health care.
---
Useful Links
---
About Research Resource
Please contact 

[email protected]

 to submit content of interest to our research community.