Nicquet Blake Joins UCSF as Vice Provost & Dean of the Graduate Division; Hani Goodarzi Receives Vilcek Honor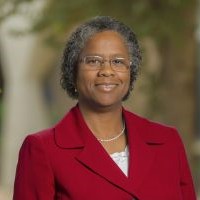 Nicquet Blake, PhD (left) has been named vice provost of Student Academic Affairs and dean of the Graduate Division effective December 1, 2021.
Hani Goodarzi, PhD received the Vilcek Prize for Creative Promise in Biomedical Science for using modeling and computational methods to uncover novel molecular players and pathways and therapeutic targets in cancer metastasis and for developing sophisticated molecular tools for the early detection and monitoring of cancer.
---
Freezers for a Sustainable Future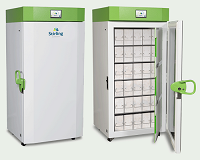 Transitioning to energy efficient freezers has the potential to dramatically lower UCSF's energy use and save millions of dollars annually.
"I was shocked to learn that the number one area of UCSF impact on the carbon footprint is freezers – they dwarf cars, emissions, and airlines – and a lot of researchers aren't aware of this issue," says School of Pharmacy Dean B. Joseph Guglielmo, PharmD. He reports that the amount of energy associated with UCSF's 1,200 ULT freezers is equivalent to that used by the entire Moffitt Long Hospital or the two HSW and HSE towers. Read more
---
Profiles Hotlist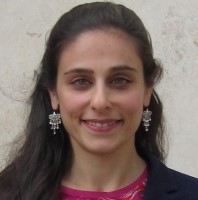 Rima Arnaout, MD
Associate Professor of Medicine
"An ensemble of neural networks provides expert-level prenatal detection of complex congenital heart disease," Nature Medicine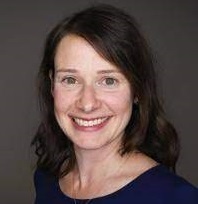 Deborah Karasek, PhD
Assistant Professor of Obstetrics, Gynecology and Reproductive Sciences
"The association of COVID-19 infection in pregnancy with preterm birth: A retrospective cohort study in California,"​​​​​​ The Lancet Regional Health - Americas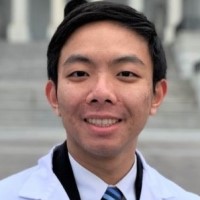 Brandon Yan
Medical Student
"Death Toll of COVID-19 on Asian Americans: Disparities Revealed," Journal of General Internal Medicine ​​​​​​
---
Events
UC Wildfire Symposium: Part 3
September 22, 8 a.m. – 12 p.m.
This virtual event features a keynote session on the policy and politics of wildfire and panels on economics; culture, science, and policy; and the disproportionate impacts of wildfire.
IgEquity at the Immunologists for Gender Equity Symposium
October 22, 9 a.m. – 6:30 p.m.
Join UCSF's IgEquity at the Immunologists for Gender Equity 4th Annual Symposium in Cole Hall for a day full of talks, and ending with a networking reception!
---
Funding Updates
The Office of Sponsored Research reports the following summary of COVID-19 related proposals and awards as of September 12:
Total proposals: 760
Total requested: $1,042,284,000
Total awards: 300
Total awarded: $224,109,566
RAP Intramural Funding
The Fall 2021 Funding Cycle submission deadline for the Resource Allocation Program, which manages the dissemination, submission, review, and award of various intramural funding opportunities, is September 27.
Catalyst Awards 
Now accepting applications for Catalyst Awards for UCSF principal investigators developing therapeutics, diagnostics, medical devices, digital health technologies, and biotools. Apply for up to $100K and industry advisor mentorship by September 27.
UCSF Community Wellbeing Grants
The UCSF Wellbeing Committee is requesting proposals from faculty, staff, and learners for projects that promote health and wellbeing at UCSF. The application period is September 13–30. Multiple projects will be selected; total funding amount for FY21-22 is $60K.
LEAP K12 Career Development Program
This is a new career development award for faculty who conduct patient-centered outcomes research within learning health systems. We are recruiting and accepting applications from diverse, well-qualified MD and PhD scholars. Information session is on September 30. Application deadline is November 15 and scholars will begin July 1, 2022.
Chan-Zuckerberg Physician-Scientist Fellowships
The Chan-Zuckerberg Biohub is recruiting their next cohort of physician-scientist fellows. Launched in 2019, the program aims to provide young doctors with a new track to pursue scientific training and reduce barriers. Applications due October 1 and the program begins July 1, 2022.
NIH Funding Opportunities Specific to COVID-19
Visit this website for the latest funding opportunities.
---
NIH Updates
Policy and Guidance:
Flexibilities:
Continuing the NIGMS temporary extension of the 48-month eligibility requirement through October/November 2021 due dates for additional FOAs
Extending the special exception to the NIH/AHRQ/NIOSH post-submission material policy to applications submitted for the May 2022 Council round
---
Operations, Training, and Tools
Attention | UCSF Guidance for Buying Prescription-Only Products for Use in Animal Research
In order to meet pharmacy regulatory and compliance requirements, Pharmacy Services is making practice changes in the procurement of FDA-approved drug(s). Review the three options available to principal investigators who wish to purchase prescription-only products for use in their animal research.
Updates | News from the IRB Office
Read about a variety of new guidance and resources at the IRB, including: Part 11 assurances for electronic signatures, DocuSign at the VAMC, consenting (and re-consenting) non-English speakers, CITI courses in Spanish, and new iRIS Application Samples.
Register | CRC Training Course Dates through January 2022
Strengthen clinical research operations skills in training courses such as CRC Bootcamp, Pre & Post Award Tasks, Data Management, and more! In-person and eLearning courses developed with CRCs in mind, but all UCSF study team members welcome. All courses through January 2022 are now open for registration and are free of charge.
Required Training | COVID-19 Prevention Available in UC Learning Center
Environment, Health, and Safety has released an update to the COVID-19 Prevention training. This latest revision meets requirements of Cal/OSHA 8 CCR 3205 and University of California policy. Take a moment to complete this required training and review the new changes. This course must be completed by all employees.
Recommended Training | Injury and Illness Prevention Program Training Available in UC Learning Center 
The Injury and Illness Prevention Program is a safety system at UCSF in which we all are participants and play a vital role. The EH&S sponsored training aims to improve safety and health in our workplace and is available to all new and existing campus employees.
---
Useful Links
---
About ReSearch ReSource