Posted: August 15, 2019
By Shelley Wong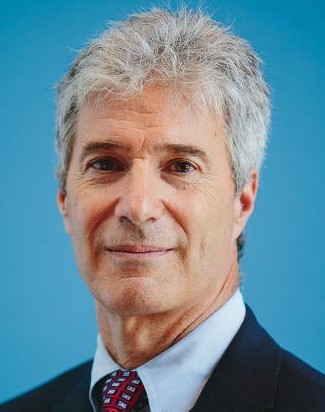 A 28-year UCSF veteran, Jeffrey C. Lotz, PhD, is conducting research into back pain, with an emphasis on spinal degeneration. Lotz is a professor, vice chair of research, and the David S. Bradford, MD, Endowed Chair in Orthopaedic Surgery. He works across many departments and centers at UCSF as well as in in collaboration with UC San Diego and NASA (back pain is a common problem in long-duration space flight), and he recently applied for major funding from the National Institutes of Health (NIH) to understand back pain and treatment in response to the U.S. opioid epidemic, as back pain is the main non-cancer reason for opioid prescription.
Lotz is the founding director of the UCSF Core Center for Musculoskeletal Biology in Medicine (CCMBM) and the NSF Center for Disruptive Musculoskeletal Innovations (CDMI), as well as the leading principal investigator for the Center for Dental, Oral and Craniofacial Tissue and Organ Regeneration (C-DOCTOR).
Trained as a medical engineer, Lotz began his research with computational and materials testing models of the spine and shifted into the integration of mechanics and biology, in a relatively new and evolving field called mechanobiology. Lotz and colleagues developed animal models that could mimic invertebral disc degeneration through mechanical loading or injury. This led to their investigation of biological responses to injury and cumulative trauma as well as therapeutic interventions.
"For most patients with chronic back pain, there is really no identified cause. Trying to understand why patients have pain, and trying to localize where the pain generator is, became a pressing issue for the overall community," said Lotz. To address this, he and his colleagues developed and validated advanced imaging diagnostic tools in collaboration with the Department of Radiology to help better characterize patients with chronic back pain and, in turn, optimize care pathways.
"Even though people have been thinking about non-invasive treatments such as cell therapies, or biologics, for degenerative spinal conditions for 10-15 years, it has only been recently that hurdles for translating some of these therapies to patients have been overcome and clinical trials have begun," said Lotz. However, the success of these new treatments is reliant on proper patient and spinal-level selection. Additionally, the preclinical models for treatment optimization and patient selection are challenging because of the many psychosocial factors behind back pain coupled with a significant placebo effect that only becomes apparent in human clinical trials.
"If you inject somebody with a placebo compound, the response rate can be as high as 50%, which complicates proving efficacy of a new therapy," said Lotz. "In order for companies to justify the cost of human clinical trials, they need better patient selection and treatment monitoring tools. So, a number of our projects are now focused in this area, and usually, these are MRI-based tools."
Lotz has found new ways to understand back and neck problems through a UCSF-UC San Diego collaboration with NASA. He and his colleagues studied astronauts pre- and post-six month missions on the international space station to understand the origins of microgravity-induced back pain.
"We initially thought that it was related to the spinal discs, because they need natural diurnal gravity fluctuations to remain healthy. But it turns out, it is mostly related to paraspinal muscle atrophy that destabilizes the spine. These data expanded our perspective of 'what are the tissues in the body that we need to think about in trying to characterize back pain?' It reinforced that the spine is an integrated system—there are the 33 vertebrae, the cartilage, and the muscles, and they have to be working in synchrony to support our physical activities. If you disrupt one, there's an interactive effect with the others," said Lotz. He and his colleagues have begun to study the clinical implementation of what they have learned from NASA and other related studies.
In his related work with the School of Dentistry, C-DOCTOR (funded by the National Institute of Dental and Craniofacial Research) was created three years ago to accelerate translation of promising dental, oral, and craniofacial tissue regeneration discoveries to clinical trials. It is currently providing resources for ten projects from around the country, connecting academics with a network of industry professionals who can help them manage conversations with the FDA and develop manufacturing processes needed to deploy discoveries into clinical trials. As a longstanding UCSF faculty member, Lotz is glad to leverage his role to support the success of junior faculty.
In his own work, he is motivated by many friends and family who approach him with chronic back pain problems and frustration with the current trial-and-error and often ineffective approaches to address their pain.
"At end of the day, it will be very rewarding if there is a lasting benefit from this integrated work that can improve somebody's life," he said.
Lotz has a special affinity for working at Parnassus­­­­­—his father grew up on the top of Stanyan Street, playing in the eucalyptus trees on Mount Sutro.

He added, "UCSF is a wonderful and special place to work. In addition to my research collaborations, I am on a number of committees. Everybody is obviously very bright, but also their hearts are in the right place. UCSF is a very collaborative environment with colleagues who are motivated to have an impact, so it is a pleasure to work here."